Now that many of us our out of lockdown and we can start to put social distancing behind us, it is time to reflect on the past 18 months. Most of us had never heard of Zoom before the pandemic or realised just how hard Joe Wicks PE workouts would be! Businesses need to look at how they coped with local, national and global lockdowns. Was your organisation prepared for something like a global pandemic to hit? How will you and your company cope if this happens again?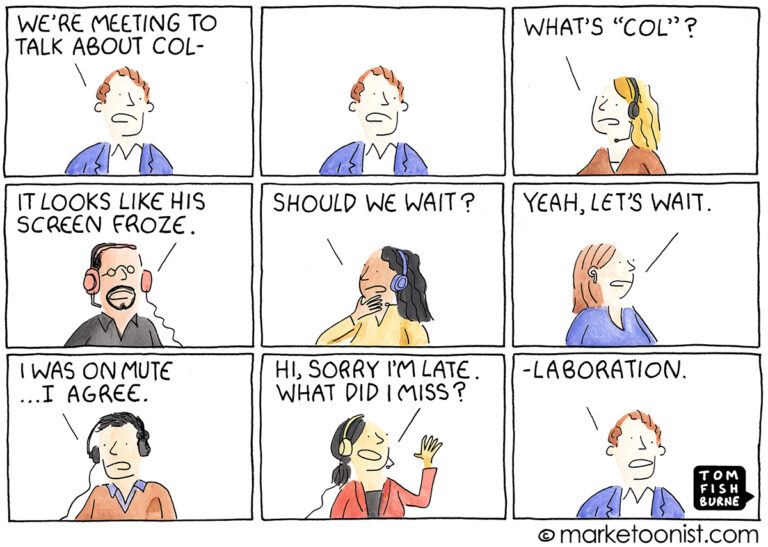 As we look at back at that strange period, notice how lots of businesses had to re-think their processes, learning new ways of working and managing in unusual times. Who would have thought many workers would have been at home and logging in to work from their kitchen table! Our pets became our colleagues and certainly made meetings more interesting. Equally, hats off to those who home schooled when working full time!
Covid-19 has had a huge impact on so many industries making us all think about better, more efficient, more reliable and safer working practices. We hope that there will never be a next time, but who knows! If we cannot get into the office, we must have a plan b.
When the world stops, why does that mean you have to stop?
For some industries, it is much easier to down tools, grab your laptop and set up from home. For others, it is impossible. We certainly all missed the pubs whilst they were closed! But for the Textiles Industry there are solutions to lots of the daily challenges that are faced, when we cannot travel, leave our homes, or go to offices.
Well? DigiEye can provide you with a solution
VeriVide's DigiEye system helps where colour and appearance are critical, assisting manufacturers, suppliers and brands to speed up colour quality control, sustain product integrity, reduce wastage and make reliable colour decisions. It is a complete leap into the digital world, which when faced with a pandemic, is a world where we can be prepared and plan for life's unexpected situations!
Not only is our DigiEye system a solution to some of the huge challenges we have seen this year with Covid-19 but could also greatly benefit your company by saving valuable time, reduce costs and lower your carbon footprint.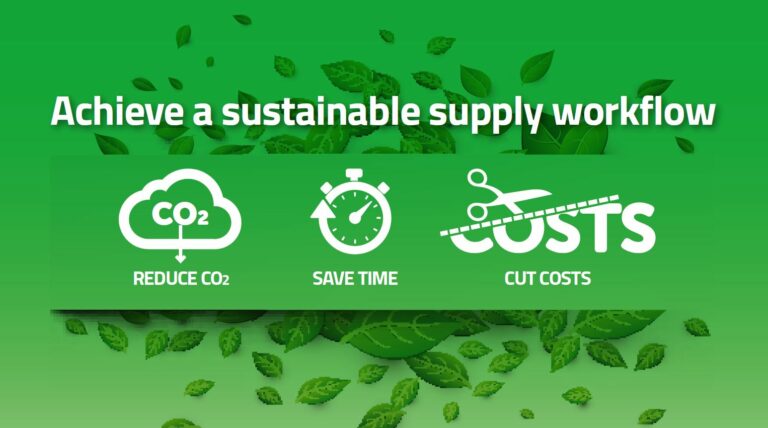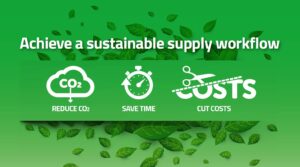 Let us explain further…
As a remote colour approval system, VeriVide's DigiEye solution enables manufacturers to assess colour and appearance digitally, instantly share and communicate objective colour data across the globe and achieve colour consistency throughout the supply chain. The DigiEye system provides colour and appearance measurement and assessment that captures both the colour and product texture. Any samples large or small can be imaged alongside the relevant colour standards and artwork, wherever the manufacturer may be in the world! These are then sent via a web-based server, direct to your desktop for assessment.
 So how will this help in a lockdown?
The images can be opened on our DigiEye Profiled EIZO calibrated monitors in reliable assessment software and approved or rejected as needed. This system will mean you and your manufactures will be able to get approvals in less than 24hrs saving time and costs. All you need is the EIZO calibrated screen and the software enabling you to assess colour and samples from anywhere, home, office, Kitchen table or even your garden shed, wherever you set yourself up!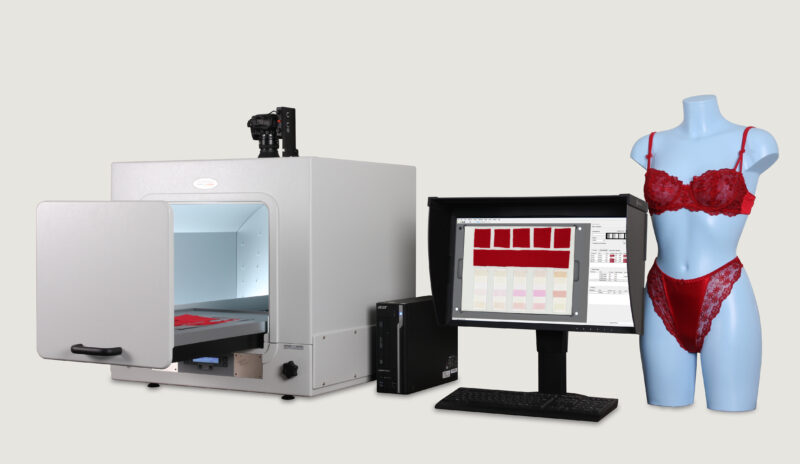 Oh, and it gets better
The *new* VIRTUAL LIGHT BOX! Yep, you heard it here first. VeriVide's new virtual lightbox module will show you a how the colours will move and change in the different light sources on screen. Spot colour flare and mismatching colour before the samples go into bulk production. Swatches of colour can be moved around on screen to aid assessment and enable decisions to be made easily and with confidence. You can take colour measurement readings from the images received, plain, yarn dye and prints can be assessed with ease.  Even small prints can be assessed, and colour measured, using our unique software you can take a colour measurement on a single pixel on screen!
Time is valuable
A Standard colour approval submission sent via the post could take 7 days+ to arrive and find its way to the rightful recipient. This in our eyes is a week lost! With VeriVide's DigiEye Technology, your colour submission could arrive at your desk on screen within minutes of it leaving the processing plant. This is a week taken back. Winning!


Going vision based: See the actual colours of your product instantly
The DigiEye system is not just a colour approval tool. The high specification Nikon camera that is provided with our DigiEye solution enables you to take high-definition images of samples. Whether they are small samples of fabric or high shine buttons and badges, VeriVide's DigiEye will capture a high detailed image for you to assess.
This image can them be sent to all your suppliers for sourcing, eliminating the need for sending samples around the world reducing costs and saving time. Your supplier knows what you need, the colour it needs to be, the size it needs to be and the texture it needs to have within minutes of you taking the image.
Carbon Footprint
Did you know that shipping a 1kg package from Hong Kong to the UK creates 4.8Kgs of C02? That is enough to fill a container 2.6m² Think about that size for a minute. That is a huge box of C02 for a just a small envelope of lab dyes! How many of these do you send per year using your current method? Using DigiEye will dramatically reduce the need for sending people, samples and products around the world, just think of the cost, time and C02 savings.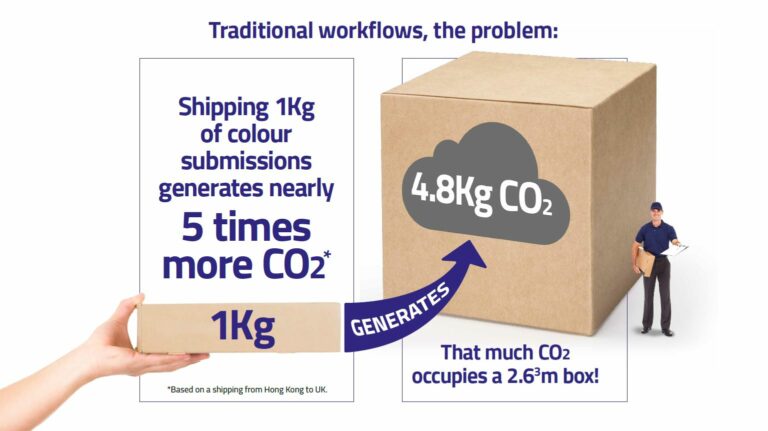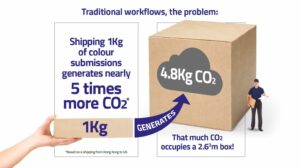 As easy as 1,2,3!
This all sounds fantastic, but I bet you are wondering where to start. Well, our custom colour management solution really is as easy as 1,2,3!
1.Define your application
2.Choose the size of the imaging system
3.Select the software package
First, define your application. In order to choose the most effective solution for your company you need to know what you are using it for. What products or samples are you imaging? Identify the key colour management areas you need to focus on, in order to ensure you use the most effective solution for your business!
Secondly, choose the size of the imaging system. We have two DigiEye cubes, 700mm and 1300mm. Depending on the samples or products you wish to image, will depend on which cube is best for you to use. There are multiple benefits to both cubes, but the decision might come down to the space you have avaliable! A high-quality digital DSLR calibrated camera is used to capture the images of the samples and is included with the purchase of either cube.
Last but not least, select the software package to go with your DigiEye cube. There are five models of unique software that are each essential in their own right! Click on each one to find out more information.
In summary, VeriVide's DigiEye system is a digital colour imaging system with proven applications in a wide range of industry sectors. It is a system that helps where colour and appearance are critical, assisting manufacturers, suppliers, brands & retailers to speed up colour quality control, sustain product integrity, reduce wastage and make reliable colour decisions.
Contact Us
If you think this is something that might be of interest to you, why not speak to the experts! Find out more details about the system and how it can help you and your business, please give VeriVide a call on 0116 284 7790 or drop us an email at sales@verivide.com. We can arrange for you to come into our showroom or do a virtual meet, where we can run through the system and give you a demonstration of the full capabilities of DigiEye.