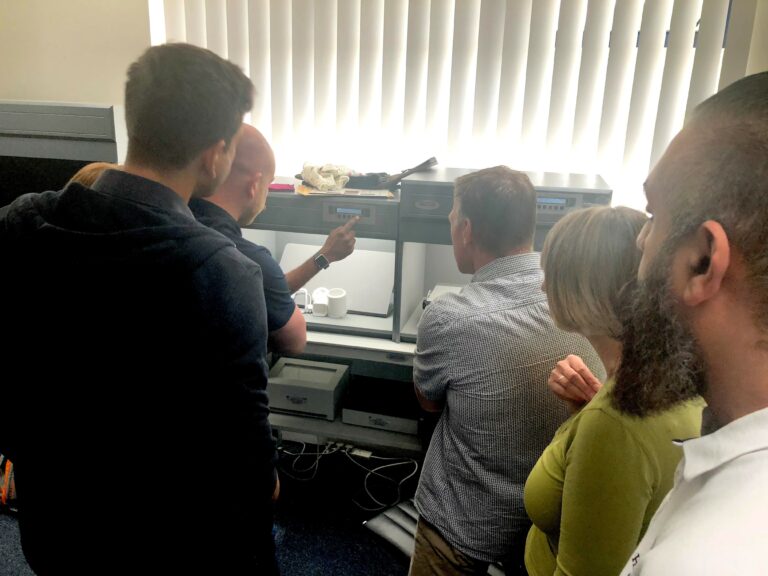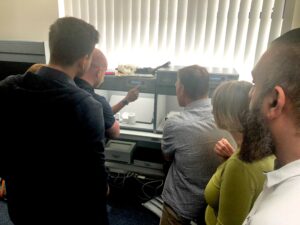 VeriVide courses are for people in any industry where accurate colour assessment and measurement can improve quality, competitiveness or supply chain efficiency. The courses are typically attended by designers, buyers, manufacturers and product developers.
Courses are usually a full day and can be held at VeriVide's office near Leicester which is easily accessible from most locations in the UK or at the clients premises. The advantage to visiting VeriVide is that we have several lighting cabinets (viewing booths) available as well as other equipment to use in the practical exercises and demonstrations.
Attendees are encouraged to bring examples of their product strike offs and lab dips to practise colour assessment or discuss actual colour matching issues.
Each attendee receives a certificate of attendance and a pack of notes which they can refer back to next time they have to assess colour.
We are flexible in our approach and can adapt the content to your organisation's specific needs, but typically we go through:
Introduction to Colour
The basic science of colour.
The social and commercial importance of colour.
Colour Standards
Best Practise when using your viewing booth
Visual assessment of colour, metamerism
Colour communication using LCH
Practical examples and exercises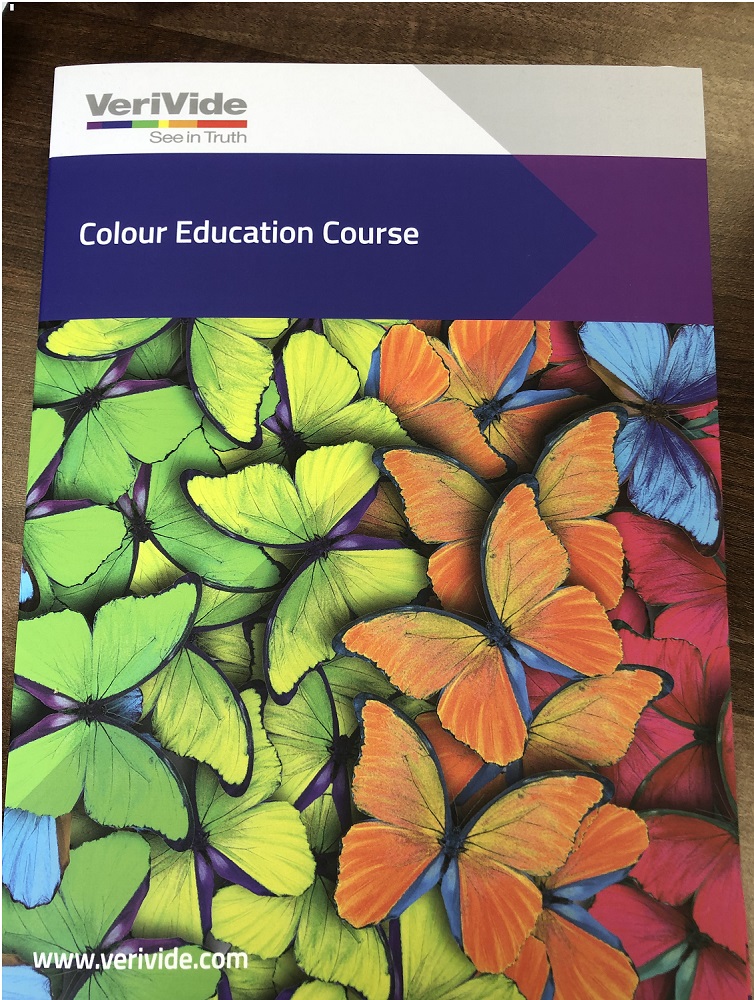 Quality control
Setting tolerances to ensure colour meets the required quality standard.
Visual and Digital assessment of colour.
Colour measurement in industrial environments.
Sharing and communicating colour data.
Cost-effective implementation.
Sample preparation and presentation.
Analysing data and reaching decisions.
Communicating rejections in terms the supplier will understand.
Practical examples and exercises.