VeriVide Product Newsletter August 2021
Following on from our company newsletter in June, we have several product updates that the VeriVide team have been busy with over the last few months. We are pleased to be slowly welcoming more customers to our site in Leicestershire, with our Colour Vision Testing and Colour Courses back on track.  We are excited to see some of you at events in the not-too-distant future as well as starting to plan our Christmas party!
Make sure you sign up to our mailing list and  follow us on LinkedIn to stay in the know about all things VeriVide!
*NEW* DigiEye Virtual Light Box
Our new DigiPix 3.2 software now incorporates the latest DigiView with Virtual Light Box (VLB) module, which enables users to quickly assess batches against colour targets. The assessment of colour samples is done by the transfer of Digital Colour Calibrated Images from DigiEye Systems, a truly global and 'remote-working' process. The virtual Light Box offers the ability to view colour under up to 6 illuminants and is a simple solution that shows colour flare under different lighting conditions.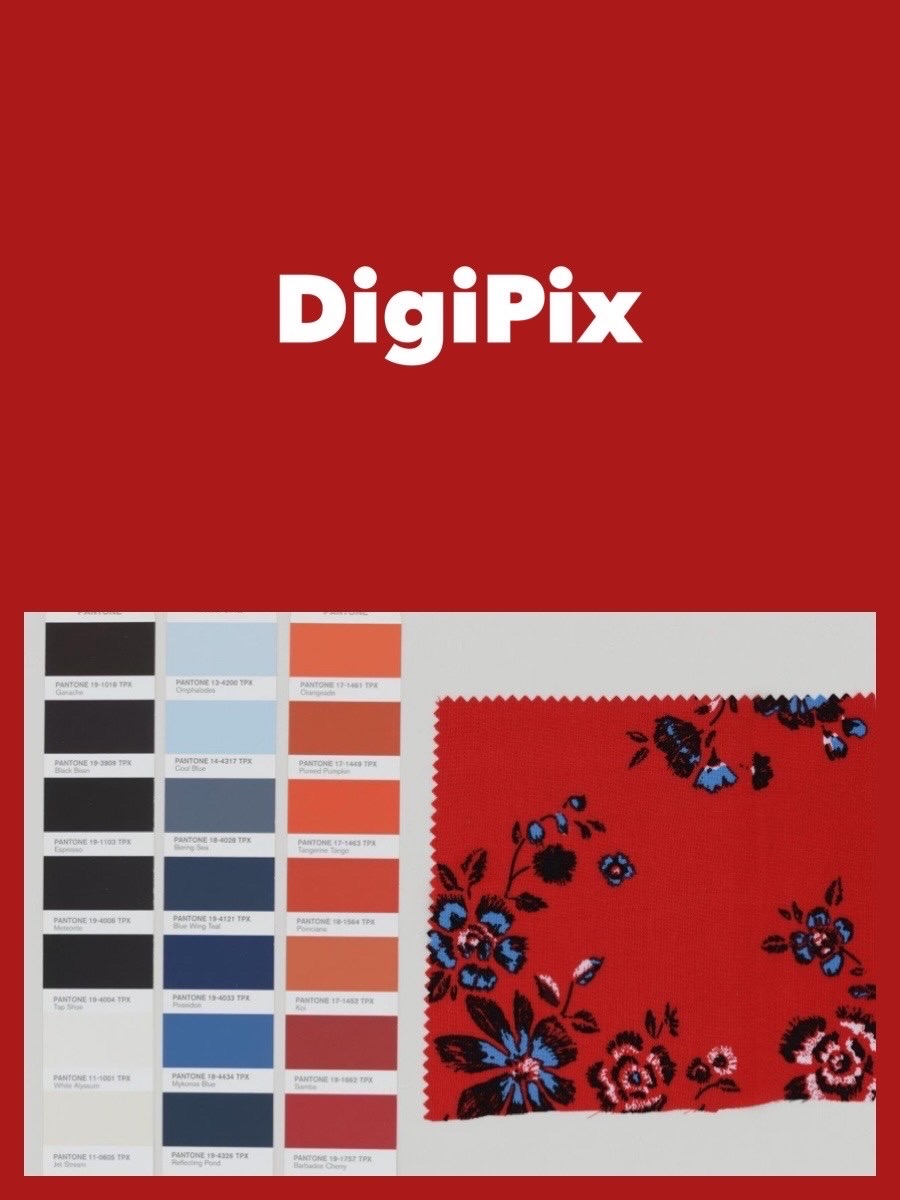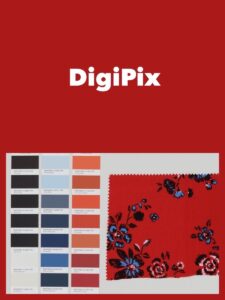 Latest Version 7, DigiEye 700 cube
VeriVide's DigiEye system is a digital colour imaging system with proven applications in a wide range of industry sectors. It is a system that helps where colour and appearance are critical, assisting manufacturers, suppliers, brands & retailers to speed up colour quality control, sustain product integrity, reduce wastage and make reliable colour decisions. The DigiEye 700mm cube is your first step to building your custom solution to meet all your colour management requirements.
The new version 7 DigiEye 700mm cube has multiple benefits and improvements from previous cube versions:
New and improved LED selection, resulting in better colour rendering and life expectancy.
A continuous lamp lux feedback system, providing a better lux stability
Plug in capability for easier servicing & calibration
Improved warm up time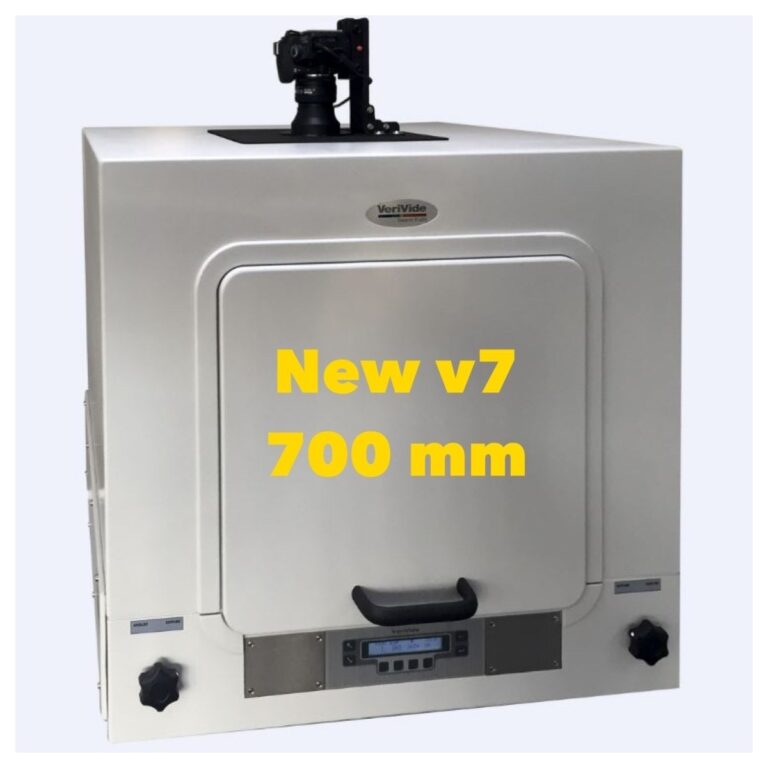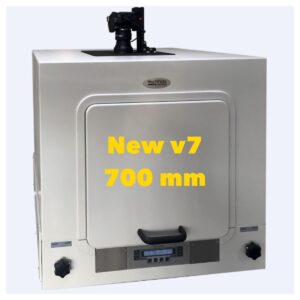 Have you seen our new easy way to choose your custom colour management solution from VeriVide? It's as easy as 1,2,3 – go vision based with us! See the actual colour of your product instantly with DigiEye!
1.Define your application
2.Choose the size of the imaging system
3.Select the software package
Check out our latest blog for more information 👉 Custom Colour Management Solutions from VeriVide – VeriVide
Sunsetting of our 150 Light Booth Range
Here at VeriVide, we are constantly adapting products and solutions in order to provide the best visual and digital equipment for our customers. The VeriVide research and development team are extremely busy with new innovations and discontinuing the 150 light booth range, enables us to have more space for new products in our portfolio! Therefore, we are bidding a fond farewell to our 150 light booth range in both our Colour Assessment Cabinets and Colour Control Cabinets from the 1st August 2021. The CAC/CCC150 range will be discontinued purely for commercial reasons, but fear not, we will still provide spare parts such as lamps for the foreseeable future.
And of course we still have our 60 & 120 ranges, which you can find on our website here. The VeriVide Light Booths are an indispensable tool for colour assessment to detect metamerism, colour quality control and comparison of colours. The stability of our light sources gives excellent viewing conditions to make reliable colour critical decisions under standardised fluorescent and LED point of sale lighting (D65, D50, 840P15, F, UV and LED). VeriVide's Light Booths have been designed specifically for colour matching and evaluation of any material where precise control of colour is critical. Our light booth range includes Colour Assessment Cabinets (CAC), Colour Control Cabinets and DCAC Particulate Viewing Cabinets. These light cabinets meet or surpass ISO 3664 and BS 950 Part 1 international standards, ensuring agreement and colour consistency throughout global supply chains.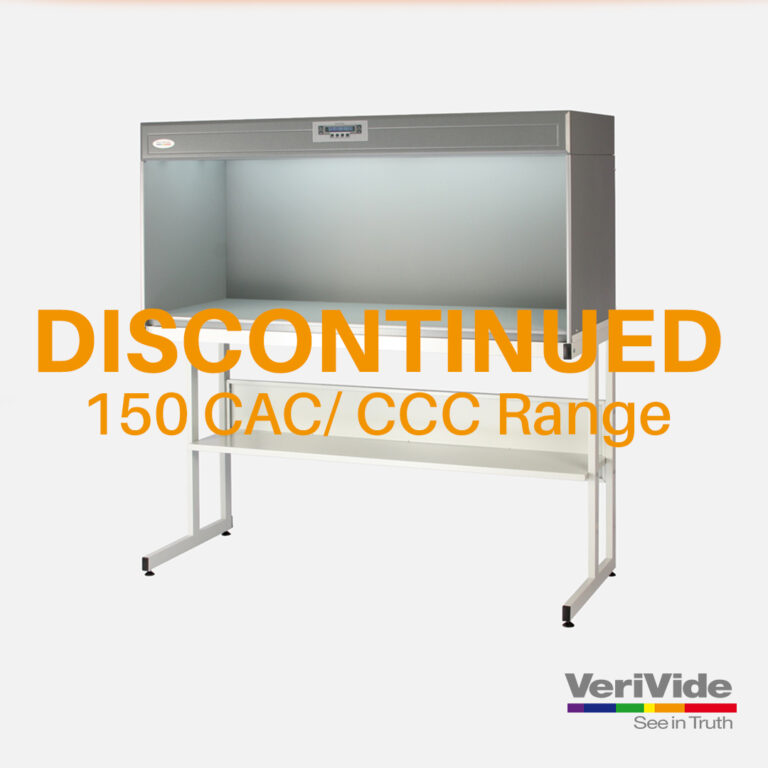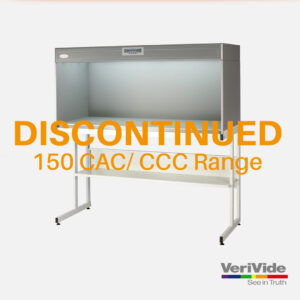 In other news..
New Website
As most of you know, we launched our new website back in June. If you haven't checked it out yet, what are you waiting for?! Head to www.verivide.com
Shop for all your colour standards from Pantone, RAL & NCS
Stay up to date with all VeriVide news and events
Search for your nearest distributor, using the handy map function
See how our solutions can work for your industry and meet all your colour assessment needs
Pantone Product Bundles
Check out our bargain bundles 👉 All the latest colours but for a fraction of the cost!
Find our full collection of last chance Pantone Products including:
🎨 Colour Extended Combo & Supplement Bundle
🎨 Specifier and Guide Set Bundle
🎨 Cotton Swatch Set: Ring Supplement
🎨 Plus many more
Shop here: https://lnkd.in/gj5id4S
Colour Vision Testing
Did you know that many of us will have defective colour vision? If employees in your organisation are routinely make colour decisions, we recommend having their colour vision tested periodically!
We are back completing Colour Vision testing at our VeriVide HQ! Alongside our colour training courses, we offer individual colour vision testing, which is always performed sensitively and discreetly. Invest in your most important asset – your people! There are two simple non-invasive tests that we use: The Ishihara test and The Farnsworth-Munsell 100 Hue Test.
Learn more here: The Importance of Colour Vision Testing – VeriVide
Colour Education Course
Pick the brains of our experts in colour
Just like with our vision testing, the training can take place on your premises, at local or regional training centres or at VeriVide's very own headquarters. Our Chartered Textile Colourist, Georgina Boulter, is responsible for all our colour training courses. We are flexible in our approach and can adapt the content to your organisation's specific needs, but typically we go through:
Introduction to Colour
Visual Assessment
Quality Control
Learn more here: Colour Training Courses – Colour Experts | VeriVide
Contact us today to book in a session!
Watch this space!
Until the next product newsletter, make sure you stay in the know with all the VeriVide news by following us on social media or signing up to our mailing list. We have more product news coming your way over the next few months, so make sure you do not miss out! If you have any questions about our recent product changes, please do not hesitate to contact us at enquiries@verivide.com or 0116 284 7790.