Providing our equipment for many years to the composite and engineering industry, we are excited to announce that we will exhibit in Advanced Engineering UK 2019 on 30 – 31 October 2019 on Stand J22.
Advanced Engineering is the UK's largest annual engineering and manufacturing two-days-event with 15000 attendees in previous years from various sectors aerospace, automotive, medical technology, energy.
As leading drivers of innovation in visual evaluation and colour measurement, we couldn't miss the chance to put in our calendar the Advanced Engineering UK 2019, demonstrating how our equipment can improve the quality control procedure of the composite and engineering industry.
For manufacturers representing automotive and aerospace industries and also for sports, safety, construction & building industries, Advanced Engineering is the must-attend event. Grab the chance to discover new ways of enhancing your business efficiency.
As British manufacturers, we are proud to be members of the Composites UK association which support the composite industry, promoting "the safe and effective use of composites".
Is the colour and appearance quality important for your product?
Then, visit our Stand J22 to meet the team and check how to measure and detect your products' colour with its appearance in context.
VeriVide will be exhibiting the latest developments to the colour and appearance measurement with DigiEye, proving that nothing is unmeasurable, even matrix, multi-colour, complex and woven fabrics.
Highlighting visual inconsistencies, imperfections and defects is the major advantage of DigiEye that helps composite manufacturers transforms colour and appearance management.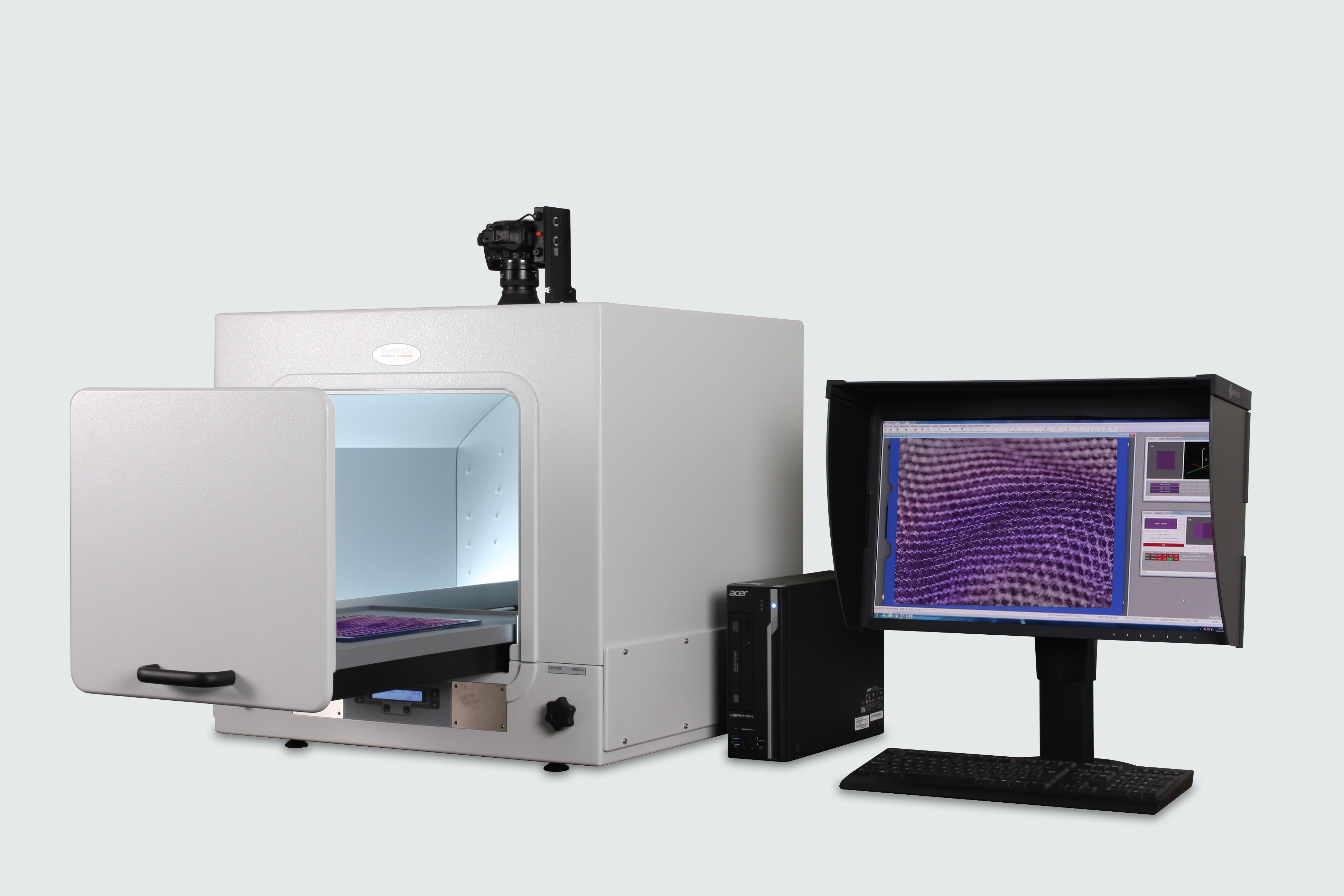 Do you want to avoid disastrous metameric matches?
VeriVide 's Colour Assessement Cabinets are an indispensable tool for composite manufacturers, providing visual and colour accuracy and ensuring colour-constant  products.
Come to our Stand J22 and check how you could detect metameric mis-matches and visual inconsistencies among different substrates, even for difficult, metallic or gloss finishes.
The Colour Assessment Cabinets have been used for many years by technical textile and composite manufacturers to reveal colour variations from batch to batch even in different kind of substrates.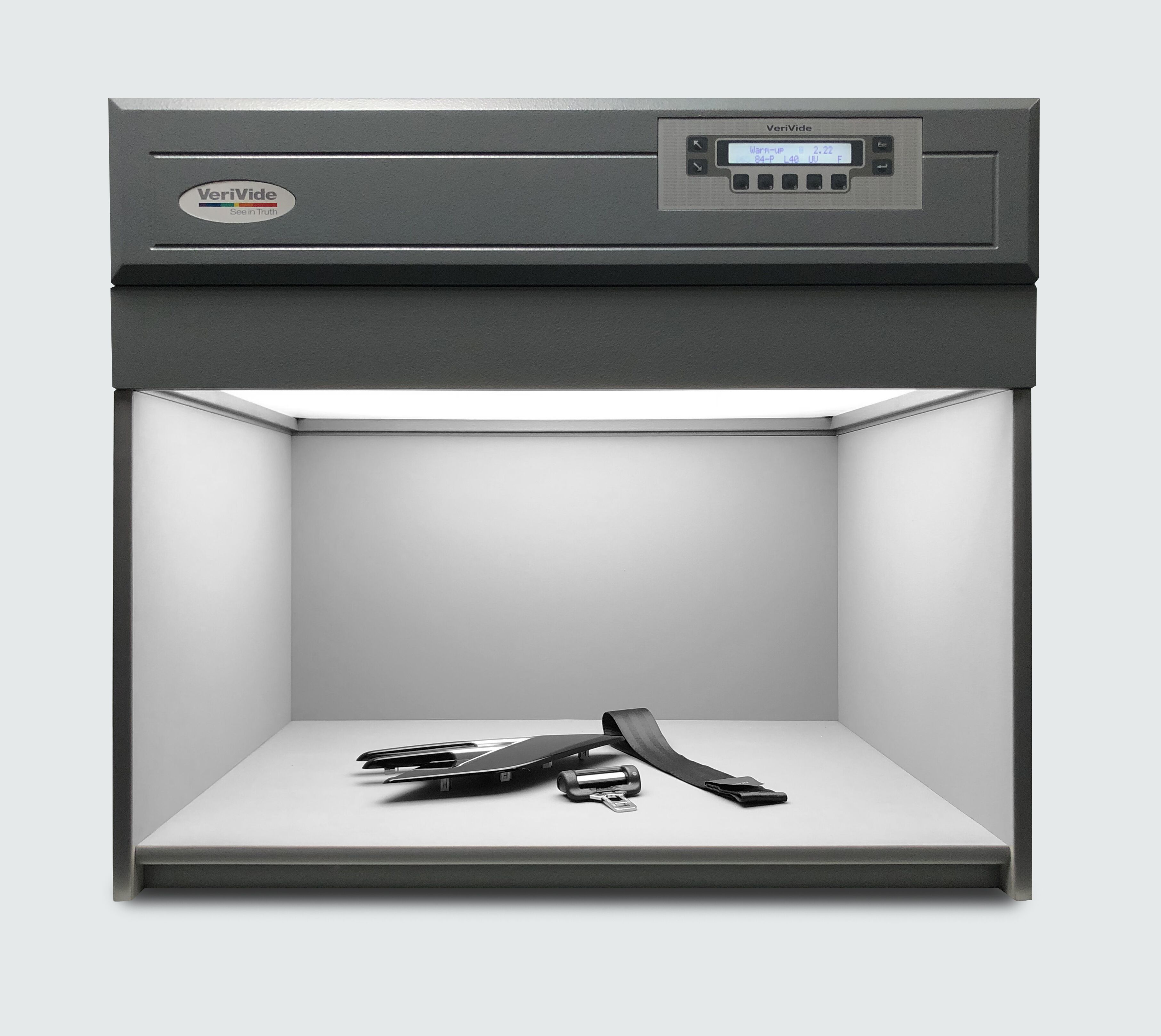 Does your production need standardised daylight?
Large-scale production items such as in the automotive, aerospace and marine industries require optimised lighting conditions for better and more efficient inspection.
VeriVide Luminaires provide standard and consistent even illumination over a large area, enabling you to achieve an effective inspection and evaluation of product's colour and appearance.
Improving the colour and appearance quality control is primary motivator for us to continue developing breakthrough equipment and we are looking forward to helping you improve your supply chain efficiency.
                Register for Advanced Engineering 30-31 October 2019
Adam Dakin, our Lighting Sales Manager and Russell Thorpe, DigiEye Applications Specialist, will be available on our Stand J22 to discuss DigiEye, Colour Assessment Cabinets and Luminaires as well as the rest of the VeriVide range and answer any questions that you may have.
You are very welcome to come with your sample for a free demonstration, as it is a great opportunity for you to explore the possibilities of our equipment. Our product specialists will be available to demonstrate your samples.
You can schedule your demonstration or reserve a meeting with our specialists by email to enquiries@verivide.com or call us at +44 (0)116 284 7790.
We look forward to seeing you at the show!