Are you missing Pantone colours from your Adobe® applications and other design programs? You need PANTONE® Connect!
Pre-installed PANTONE® libraries have been phased out of the Adobe® applications since 31st August 2022. The only Pantone colour books available in the 2022 versions of Adobe Illustrator, Adobe InDesign and Adobe Photoshop are Pantone CMYK Coated, Pantone CMYK Uncoated and Pantone Metallics Coated. Pantone were aware this change was happening as Adobe previously discontinued the Pantone licence. Adobe software has not been updated with new Pantone colours for several years.
PANTONE® Connect is the only way to access 15.000+ PANTONE® Colours on mobile, web, and as an Adobe® extension. PANTONE® Connect extension is available on: Photoshop, Illustrator, and InDesign. It can also be found in the App Store (iOS) and Google Play (Android) and as a web application.
Don't miss out update with Pantone Connect today!
Need to Find a Colour? You need PANTONE® Connect!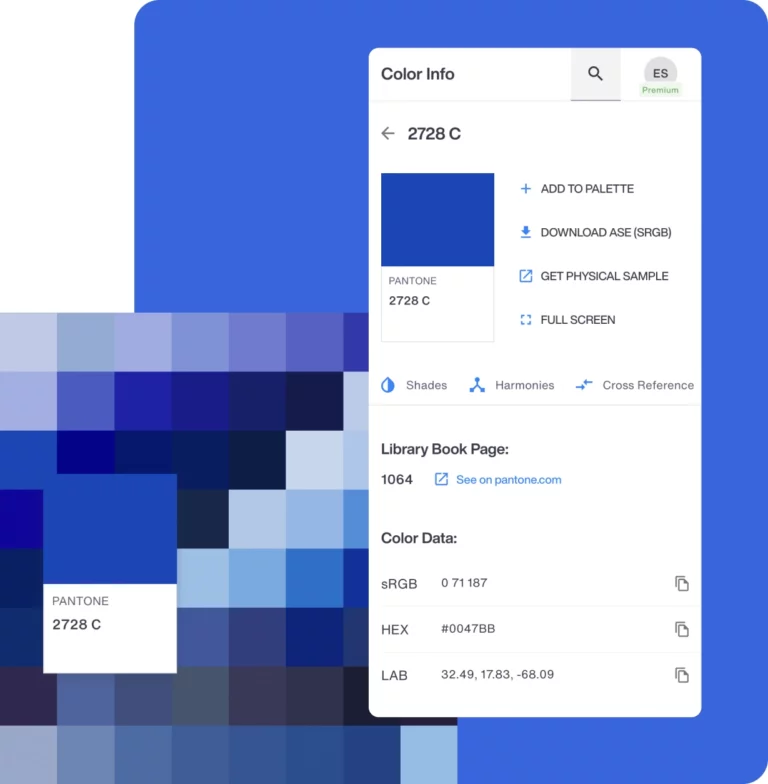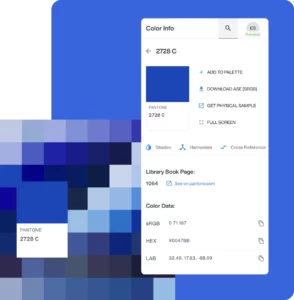 Pantone Connect will be the sole, unique, complete and regularly updated digital platform for Pantone colours.
Connect also replaces the Find a Pantone Color feature on the Pantone website. If you need to know RGB, HEX and LAB values or where to find a physical colour sample then you need Pantone Connect.
Want to use Pantone colours at every stage in your workflow? You need PANTONE® Connect!
Save the colours you want, store them securely in the cloud, then bring them into your Adobe® design programs and access them from anywhere you happen to be! Share palettes and collaborate with team members, clients, brand managers, and printers, to be sure everyone in your design workflow is on the same colour page.
Pantone Connect enables design using all 15,000 Pantone colours, the software gives access to every Pantone library for communication and collaboration with everyone in your team. 


Ensure you are always up to date with Pantone colours, the unique features make it easier and faster to work with Pantone. It can even help to get physical colour into your digital workflow when used with the ColorMatch card and your smartphone.
Accessible to everyone it is now easy for teams to collaborate on colour.
How can I get Pantone Connect?
The PANTONE® Connect extension is available on: Photoshop, Illustrator, and InDesign. It can also be found in the App Store (iOS) and Google Play (Android) and as a web application.
For more information on purchasing go to our Connect webpage or contact pantone@verivide.com 
One account with a single login can be used on multiple devices, so no matter if you are at a show, shopping or with clients you can access Connect and collaborate with your team. Access on your smartphone (IOS & Android mobile application), laptop on the web (connect.pantone.com) or via the Adobe Extension in Photoshop, Illustrator, and InDesign.
Back in the office you can access your files on a pc or mac and export to your design programs. Pantone Connect can be accessed in all three platforms and up to 4 devices can be used simultaneously. The video below shows you how!
What is the difference between Connect and Color Manager?
PANTONE® Connect replaces Color Manager software. It is a more dynamic platform ensuring updates are applied immediately and offering additional features such as trend information. There is also no need to sync fan deck libraries as in old software programs.
A Single registration and login giving the same user data is present wherever PANTONE® Connect is available. The same familiar interface can be seen on all platforms. Connect also has the additional My Palettes feature allowing you to build colour palettes inside Connect and share with your teams. Colours can be extracted from stored images as well as from those taken using the Pantone ColorMatch card
PANTONE® also expands the Connect platform into additional design programs with minimal effort. It is easy to get any PANTONE® colour, and your colour data (e.g. measurements with the ColorMatch Card or photos of inspiration) integrated with your designs.
Features of Pantone Connect
Key Pantone Connect features and tools include:
Search/Finder – View thousands of colours in more than a dozen Pantone libraries to find exactly the colours you want.
Pick – Select your desired colours for a given project.
Measure – Use the Pantone ColorMatch card with Pantone Connect Mobile App to capture colour inspiration in the real world, wherever you find it.
Convert – Find the nearest RGB/CMYK/Hex/L*a*b* colour equivalents to Pantone colours or convert between Pantone colours in different libraries.
Extract – Isolate colours in digital files and find their nearest Pantone colour matches.
My Colour Story – NEW mood board function lets you use 1, 3, or 5 images to create a colour collage and isolate relevant colours to create your own original colour story.
Colour Harmonies and Colour Shades – Build smarter palettes leveraging Pantone's powerful colour psychology and theory tools to find ideal pairings for your preferred colours.
Export to ASE Files – Create Adobe Swatch Exchange files to share colours easily between popular Adobe® programs like Photoshop®, Illustrator®, and InDesign®.
Accessibility Support – See how your palettes may appear to people with common colour blindness.
Light & Dark Simulations – Compare your colour choices against light and dark backgrounds.
Share – Send palettes to everyone who needs to use or review your colour schemes.
Collaborate – Build consensus and ensure quality control up and down your entire design workflow.
Easily compare Basic and Premium features using the table below:
| FEATURES | FREE BASIC | PREMIUM |
| --- | --- | --- |
| Search | X | X |
| Pick | X | X |
| Pantone Colour Reference Number | X | X |
| Measure | X | X |
| Palettes | Up to 10 palettes | Unlimited |
| Share | Unlimited | Unlimited |
| Trending Colours | X | X |
| Extract | | X |
| Colour Story | | X |
| Formula, Hex, RGB, L*a*b | | X |
| Analyse Colour: Luminance, Colour Blindness, Light & Dark modes | | X |
| Convert | | X |
| Harmonies | | X |
| Shades | | X |
| Cross Reference | | X |
Which Adobe Software is compatible?
Photoshop® – Version 20.0 and up
InDesign® – Version 14.0 and up*
Illustrator® – Version 23.0 and up*
* Connect May also work with some earlier versions
How much will it cost?
A Basic version of Connect is available for Free, however most people benefit from the Premium features. Premium features can be tried for free for 3 months when you purchase a Pantone book and add the discount code supplied with the book.
A single Premium annual user licence is £89.99 ex VAT (only £7.50 per month). Discounts are available for multiple licences making it more cost effective to buy a set for your team than for everyone to sign up individually.
If you are a retailer or brand which needs multiple licences for a large group of designers please contact us on pantone@verivide.com for a quote.
The discount structure starts with purchase of 5 seats and discount level increases according to number of seats purchased. Best price is available for more than 51 seats.
New – now with access to Pantone Panorama!
Get access via PANTONE® Connect to 3.152 NEW additional Fashion, Home & Interior Colours in the Pantone Panorama range. Additional subscription is required to access Panorama, for more information contact Georgina on pantone@verivide.com