Limitless creativity with the new Pantone sustainable colour array for the fashion and home industries
Can't find your colours in the current Pantone Fashion, Home + Interiors system? Looking for a sustainable workflow?
We have hot news! Join us April 28th at 14:00 BST to learn about the new 3152 achievable colours which added to the existing FHI collection increase the colour choices to more than 6000 colours.
In this session we'll share:
how to access this extended library
how to work digitally with your team, across all departments and with your supply chain;
how these colours are achievable and which substrates are available for sampling;
how this flexible solution not only leverages your creativity as a professional but also helps you to decrease your ecological footprint
Register NOW: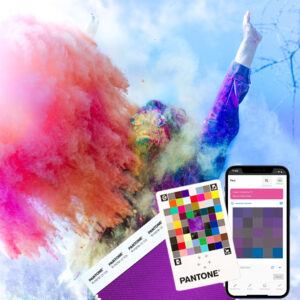 Don't worry if you cannot make the planned date, there will be new dates announced soon.
If you have a large team of designers or buyers and want to know more then please contact Georgina on telephone 0116 284 7790 or at pantone@verivide.com to arrange a one to one session for your business.