Register to the Make it British! Live ONLINE Event here. The live show is postponed until 2021. 
For 3 continuous years, we have been adding the Make it British Live Show into our agenda, as it is a must-attend event for all UK manufacturers and suppliers. However, as the Live Show has been rescheduled on 9th and 10th March, we decided to go digital.
We will be virtually exhibiting in the Make It British Online event on 24 & 25 September. Visit our virtual booth and connect with us to learn how you can maximise your supply chain efficiency and achieve colour consistency in your production with effective colour management solutions from our colour and lighting experts.
Register here and find also our exclusive show offer of 20% OFF in the brand-new Pantone Fashion, Home & Interior range. 
As proud British Manufacturers, we still continue to carry out all our R&D, design, manufacture and testing activities at our headquarters in Leicester, even after more than 55 years since the business was launched.
Ensure colour consistency under LED
VeriVide will demonstrate virtually how retailers can achieve colour consistency under an LED P.O.S light source.
LED market size is expected to grow at least 25% until 2023 (Statista, 2020)*. LED is still a current issue that concerns more and more retailers, as it is a more environmentally friendly option, saving more energy than the compact fluorescent lamps.
"Adopting a standardised visual environment was never more important for textile manufacturers and retailers" (VeriVide's Lighting Sales Manager Adam Dakin)
Examining the samples under LED P.O.S, manufacturers can avoid disastrous metameric matches and visual inconsistencies. VeriVide's Colour Assessment Cabinet LED Point of Sale (P.O.S.), enables textile designers, manufacturers and retailers to evaluate accurately the colour submissions and examine exactly how the products are going to look in the store.
Assessing the colour and appearance of textiles under LED lighting will be a crucial step to make reliable colour critical decisions. VeriVide's CAC LED P.O.S. replicates in-store LED lighting to a tighter tolerance, ensuring consistency and agreement through the supply chains and effective quality control.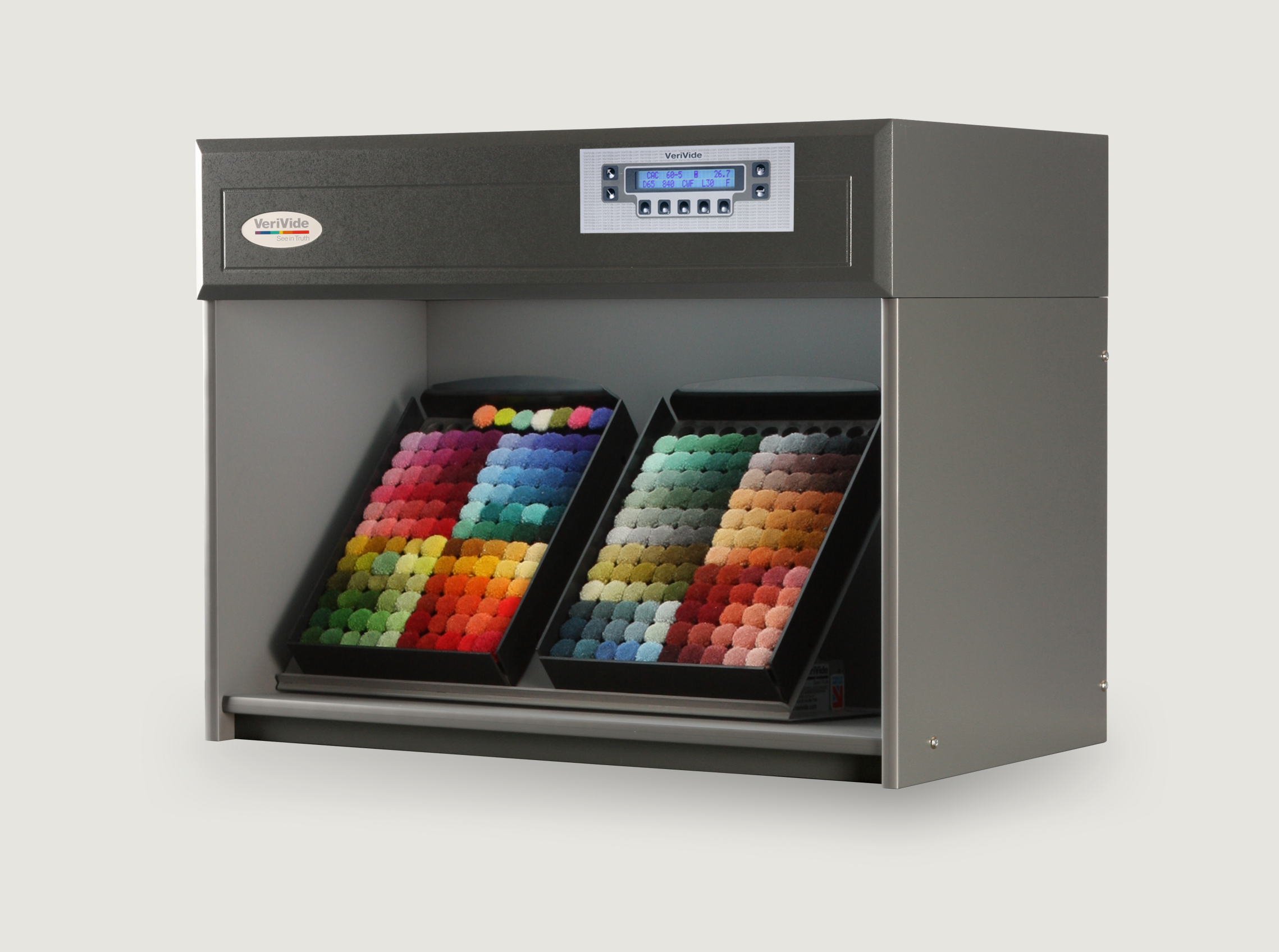 Achieve the colour you desire with new Pantone FHI colour range
The new Pantone Fashion, Home & Interior range is here to enthuse all designers. Pantone new FHI range introduces an additional  315 top-trend Fashion, Home & Interior colours in Cotton for textiles, garments, home textiles, furnishing fabrics and more. In addition, Pantone has also reformulated 100 of their Textile Paper Colors (TPG) for a closer match to the corresponding Cotton TCX Standards. This closer alignment enables greater coordination between soft and hard goods within a range. The TPG opaque paper products should be used to colour match hard goods such as hard home products (bathroom, kitchen and vases), footwear and accessories in leather and synthetic materials.
Find the promo coupon in the Make it British Online event and get 20% off in the Pantone Fashion, Home & Interior range.
VeriVide is the UK Master Distributor for Pantone and the only UK stockist of individual Pantone Swatch Cards in Cotton, Nylon and Polyester that can be dispatched the same day for orders placed before 1:30pm.
Pantone offers products for designers at every stage of the design process, suitable for inspiration and colour specification to colour communication and colour quality control.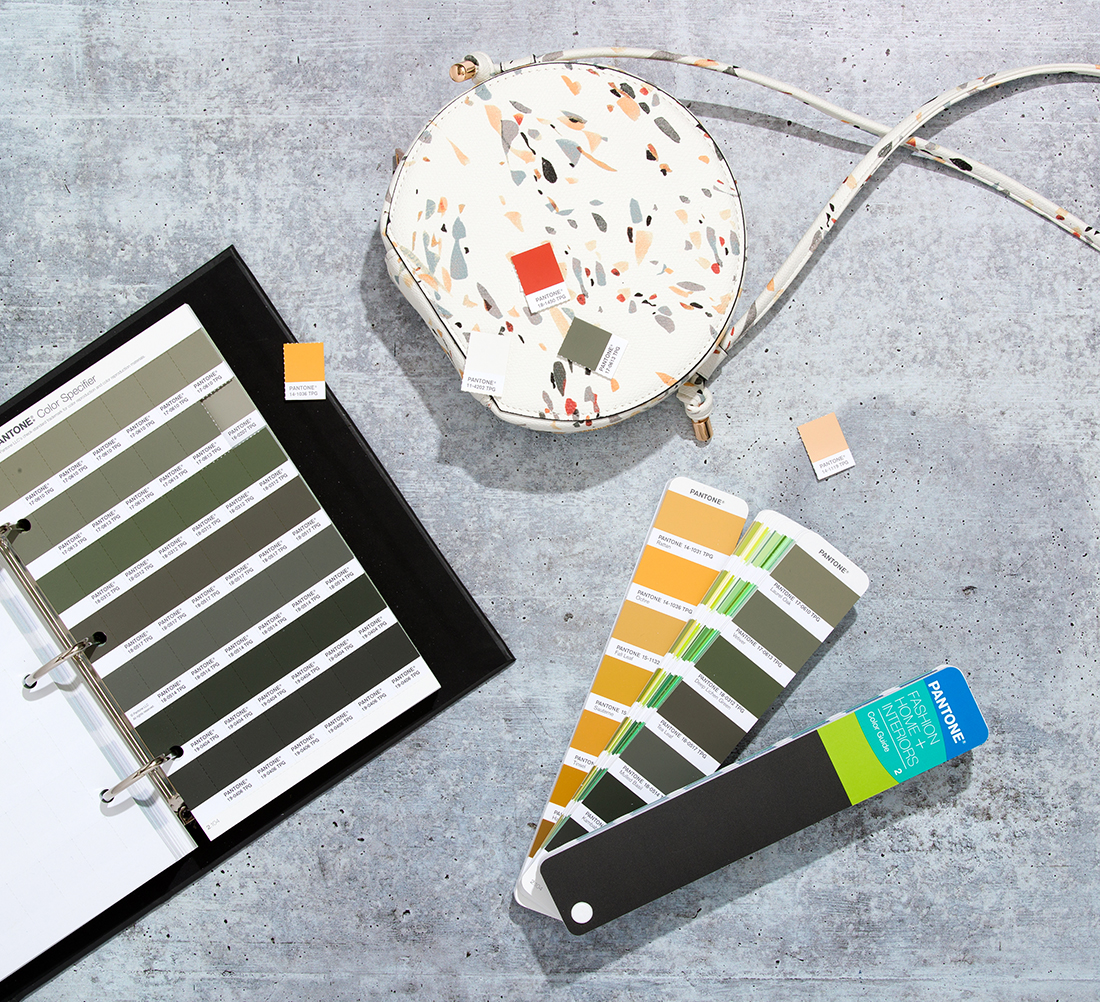 Image: Pantone Color Specifier & Guide Set (source: Pantone, 2020)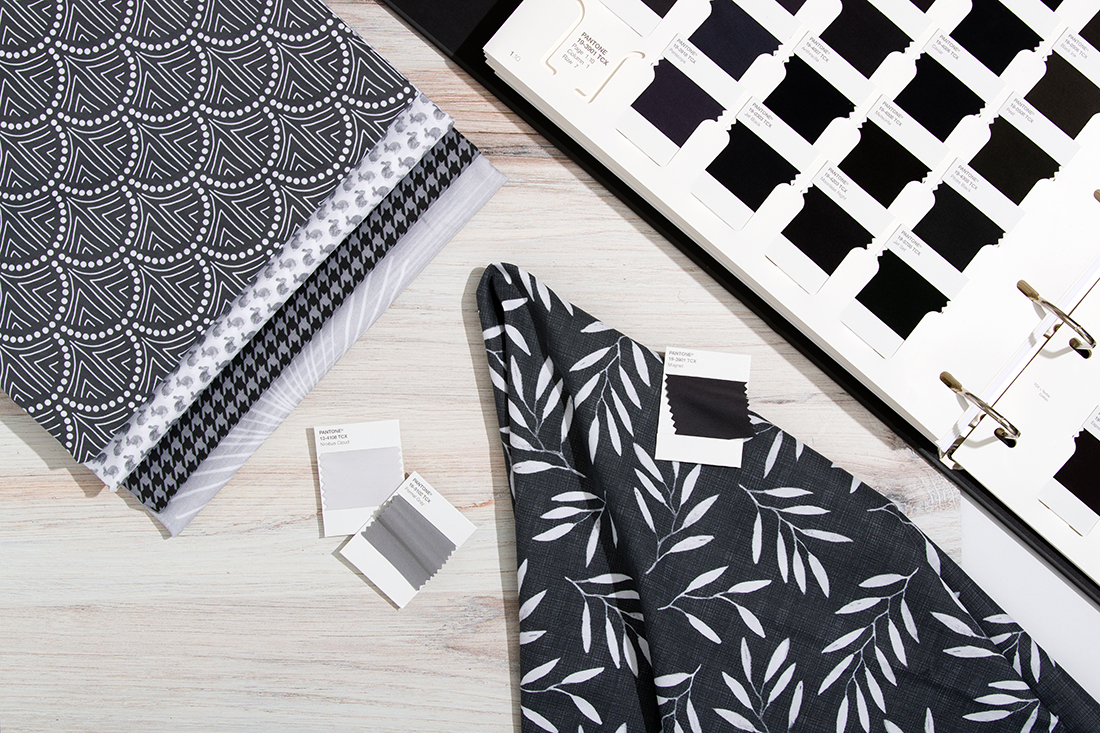 Image: Pantone Cotton Swatch Library (source: Pantone, 2020)
Live Demonstration
Visit our virtual booth for a live demonstration of how you can accurately assess and visually inspect colour and appearance under different light sources (D65, Filament, LED POS) with the help of our Lighting Sales Manager, Adam Dakin.
Also, our Expert Textile Colourist Georgina Boulter will be available for a chat or a video call to answer any queries about Pantone and give you advice on the best Pantone products to match your needs and your budget.
Register for Make it British Live! Online
To ensure you get time to talk to us, send us an email to arrange a meeting at enquiries@verivide.com or call us on +44 (0) 116 284 7790.
*Statista (2020) Global LED lighting market size from 2019 to 2023, avilable from https://www.statista.com/statistics/753939/global-led-luminaire-market-size/