VeriVide to exhibit visual and digital evaluation products at ITMA
As leading drivers of innovation in colour assessment and visual evaluation, ITMA is always a key date in the VeriVide event calendar. ITMA allows us to display the developments in visual and digital colour assessment to a wide audience of textile professionals.
We are proud to once again exhibit at ITMA 2019 20-26 June 2019 on Stand UL-D206.
VeriVide will be exhibiting their latest developments to the DigiEye product suite, with a particular focus on the DigiView software, which is saving textile retailers and manufacturers thousands of hours in employee time a month and decreasing time to market by days and even weeks.
ITMA is the world's largest textile and garment exhibition, with 120,000 visitors, over 1,600 exhibitors congregating at ITMA from countries spanning the world.
VeriVide will be exhibiting in the textile testing area alongside a number of BTMA (British Textile Machinery Association) members.
As proud British manufacturers, we look forward to exhibiting alongside the innovative, quality focused BTMA members that will also be in attendance.
BTMA members illustrate why Britain is still a global hub for textile equipment and expertise.
DigiEye
Nothing is unmeasurable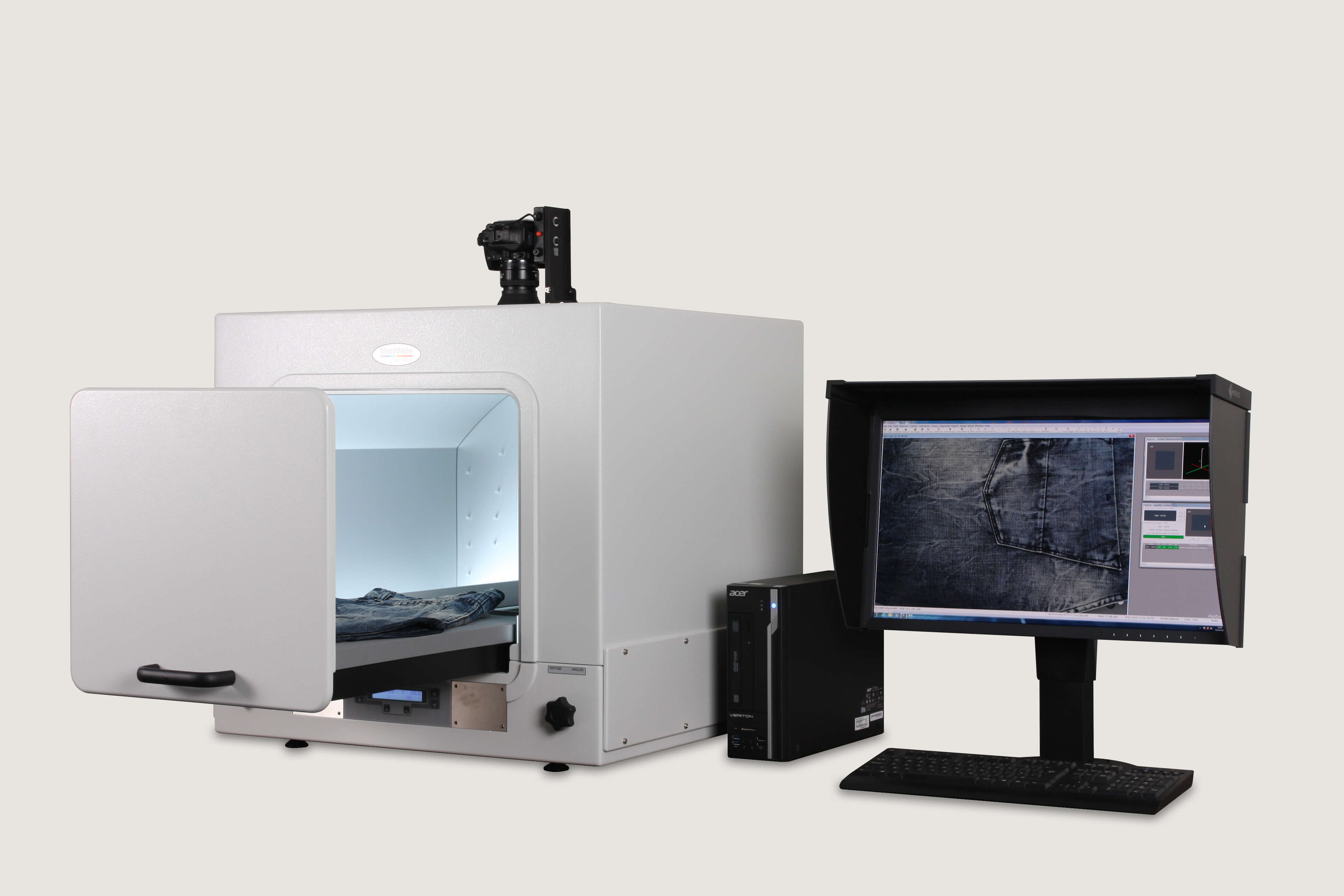 Approved and used by Next 
DigiView is sure to be a major attraction as for most retailers a full system is paid back in 6 months.  A major British retailer paid back a DigiEye cube and DigiView system in less than two months and is currently saving hundreds of thousands of pounds a year in sample delivery costs.
Russell Thorpe – DigiEye Applications Specialist
CAC-LED
Adapt to changes in technology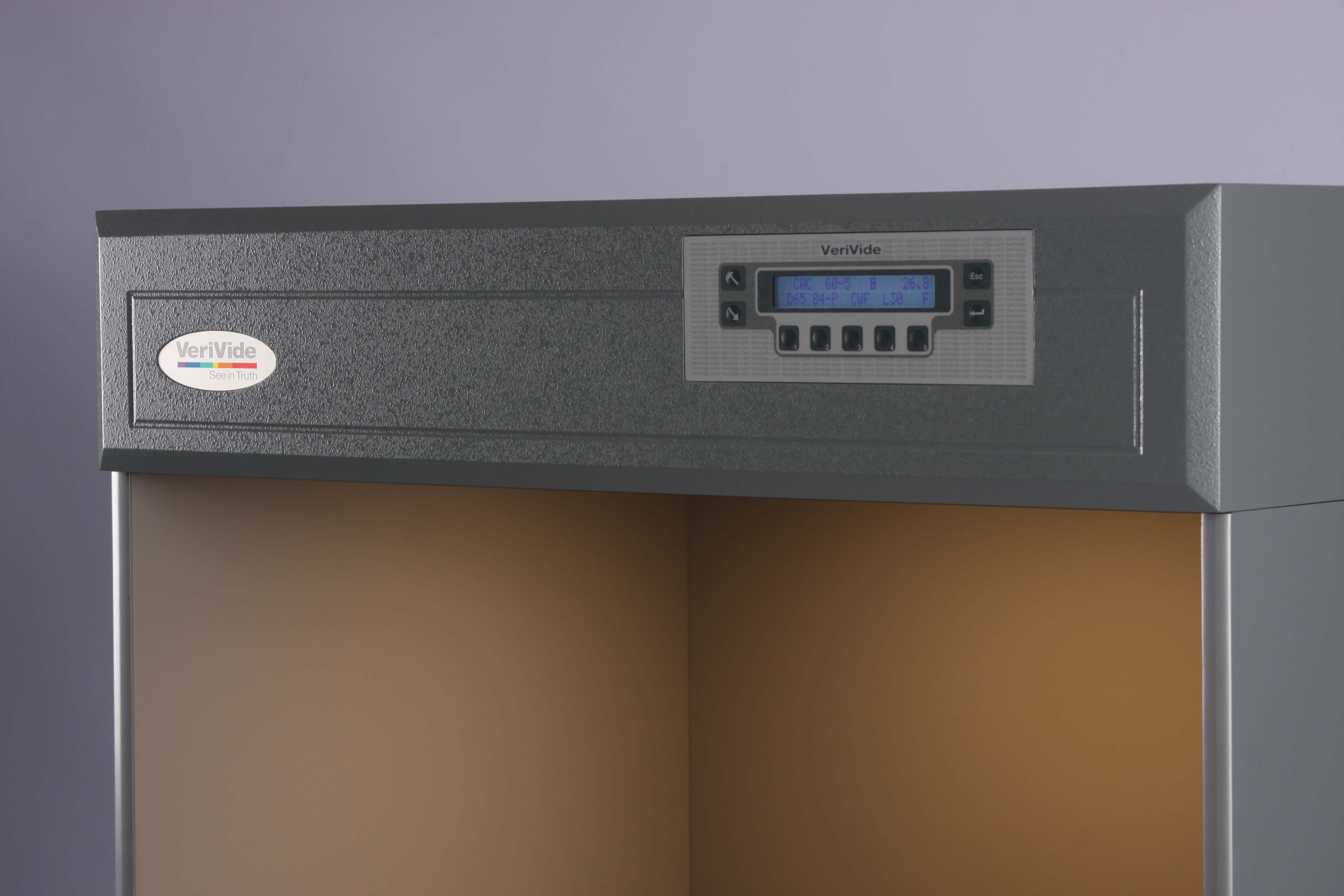 The VeriVide CAC –LED P.O.S was developed in response to a challenge faced by modern retailers arising due to new energy saving in-store LED lighting.
As fluorescent in-store lighting is replaced by LEDs, brands and retailers must adapt their visual assessment practices if they want to avoid inaccurate results. The CAC-LED is the world's first tight tolerance LED point of sale light cabinet.
Chris Atkinson – Marketing Officer
VeriVide CAC-LED POS cabinets include one of four LED light sources selected to closely match retail LED instore lighting and where applicable, CIE LED illuminants.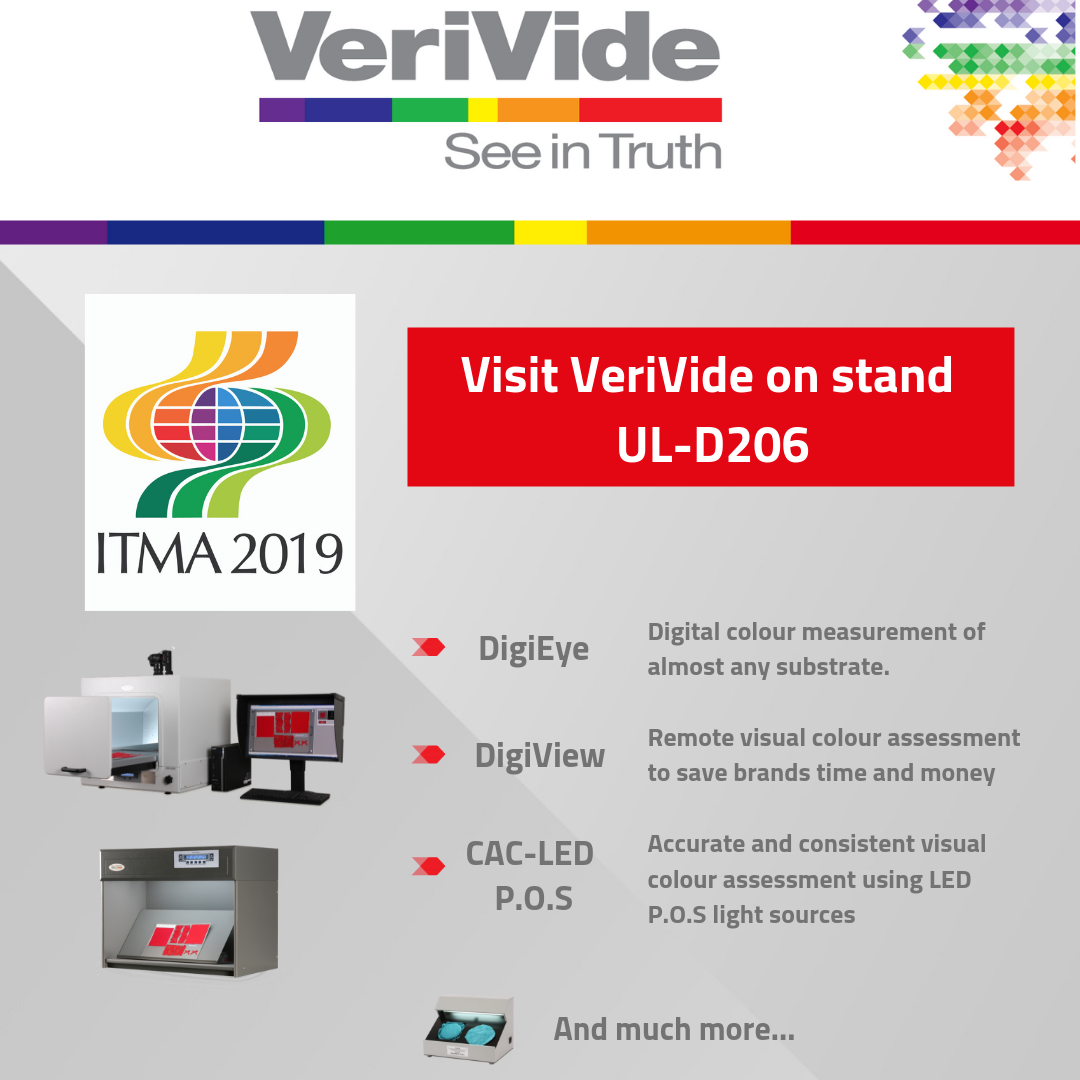 Visit Stand UL-D206 to see how DigiView is saving brands time and money with their colour assessments and is decreasing time to market by days and weeks.
If your products are displayed under LED lighting, ask VeriVide to demonstrate the importance of LED P.O.S light sources for visual assessment.
We will also be exhibiting:
CAC 60 – Light box for colour assessment and visual evaluation of products and samples. Available in three sizes (CAC60, CAC120 and CAC150).
VeriVide Luminaire VL120 – Overhead lighting for optimized viewing in the work area. The VeriVide Luminaire mimics natural daylight. Available in two sizes (VL60 and VL120)
Pilliscope – Provides consistent conditions for the viewing of woven and knitted fabrics for ICI Tumble Box, Atlas Random Tumble Piling Tester, the Martindale Wear Tester and similar apparatus.
Accelerotor ACCEL – Designed to evaluate samples for the AATCC Accelerator tests, the Accelerotor provides controlled lighting conditions to grade abrasion and scuffing to all know standards. The Accelerotor viewer conforms to ASTM D1175, M&S P26 and Next TM31.
Pilling Assessment Viewer PAV – Enables fabric assessment on a modified Martindale specimen head, conforming to all three parts of EN ISO 12945, BS 5811, SN 198 525 and ASTM D 3512-96 test methods and international standards.
Director Paul Dakin and DigiEye Applications Specialist Russell Thorpe will be available to discuss DigiEye, DigiView and the CAC-LED as well as the rest of the VeriVide range.
A number of additional product specialists will also be available to demonstrate products and answer any of your questions.
To ensure you get time to talk to us, contact news@VeriVide.com to reserve a meeting. We will work around your busy show schedule to arrange a meeting.
We look forward to seeing you at the show