Earlier this month the VeriVide team spent a few days in Frankfurt, Germany at the Techtextil Exhibition. For the 14th time running, Techtextil 2017 did not disappoint, showcasing the latest developments and innovations for the textile industry and attracting thousands of visitors from across the globe.
It was reported that there was a 14% increase in attendees compared to 2015, with 47,500 visiting from 114 countries. This increase was definitely evident with the amount of people who came by our stand and enquired about the products we were showcasing.
During the 4 day event, Director, Paul Dakin (below), DigiEye Expert, Russell Thorpe (below) and Lighting Sales Manager, Adam Dakin (below), were busy giving product demonstrations and talking to those who visited our stand. We were lucky enough to also have support from Sophia von Gehlen (below) from our German distributors Carl von Gehlen. She was an invaluable asset to the team during the event.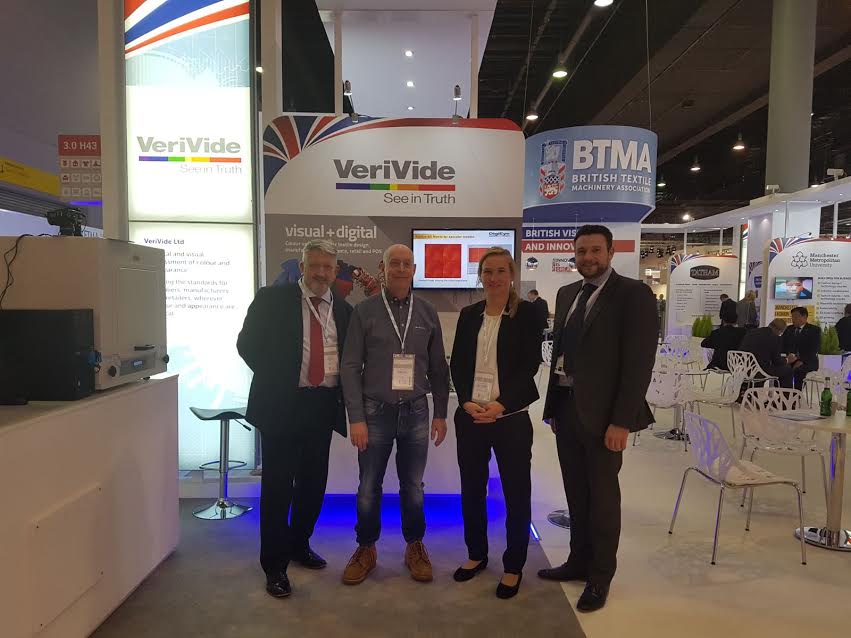 We also met Quazi Taif Sadat (below) from one of our distributors based in Bangladesh, Pandora Associates. It was great to have a catch up and an update on new VeriVide developments and sales opportunities.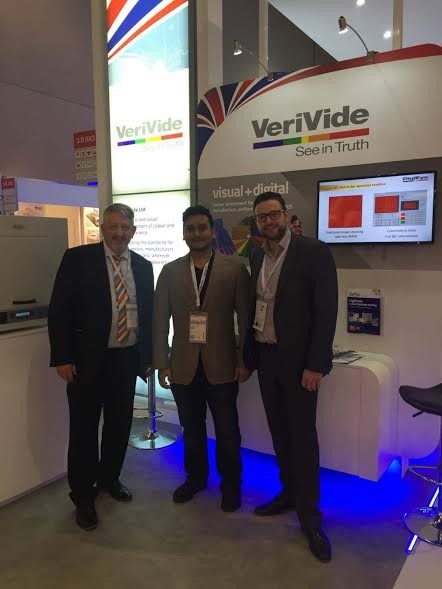 Director, Paul Dakin, commented about the exhibition: "Second time exhibiting at Techtextil, we are ecstatic with the number of opportunities we received. We often attend international trade shows such as ITMA and will be sure to maintain Techtextil on our list of ones that we attend regularly. It was great to see the latest developments and technology available in the textile industry and to showcase to others what we have been working and developing in the last few years."
This year we were exhibiting our colour assessment cabinet (CAC) 60-5 (which is part of our CAC range) and DigiEye (which can be used to assess colour for practically all industries).
On Thursday evening, the British Textile Machinery Association (BTMA) put on a members evening, which was a great way to end Techtextil 2017. It gave us the chance to speak with the other exhibitors and reflect back on the previous days with a beer or two. Russell decided to do one better than taking photos and put together a short video of the event:
:
Each year, exhibitors eagerly await to hear who has won the TechTextil Innovation Award 2017 and this year was the turn of Centexbel, a non-profit organisation, with their knee brace that intelligently supports patients in rehabilitation. Their knee brace has a sensor which identifies the angle of the knee in real time and alerts the patient. For the new product category, Texlock was chosen due to its innovative, textile-based bicycle lock. Penn Textile Solutions who are known for their high compression fabrics was also given acknowledgement for a shading net for use in facade construction and window installation.
Few more photos from the event…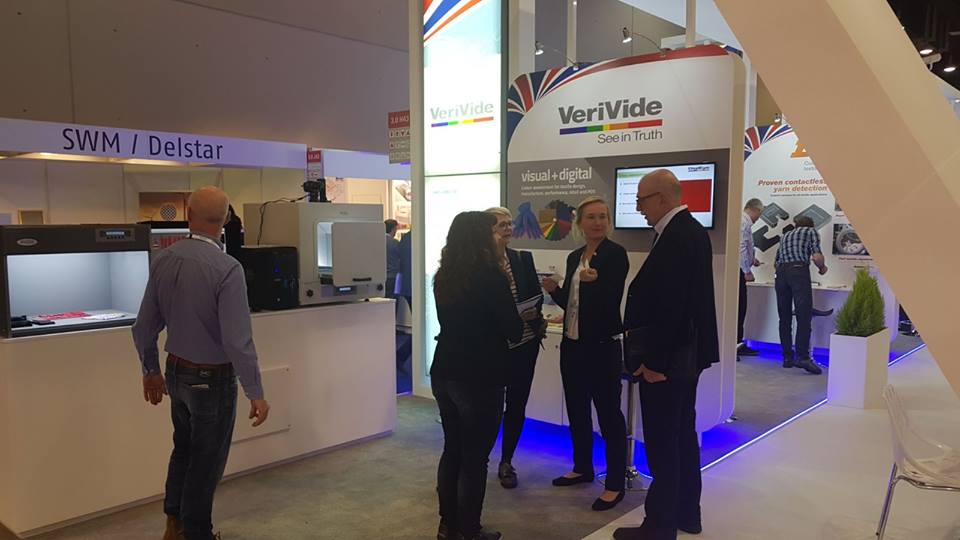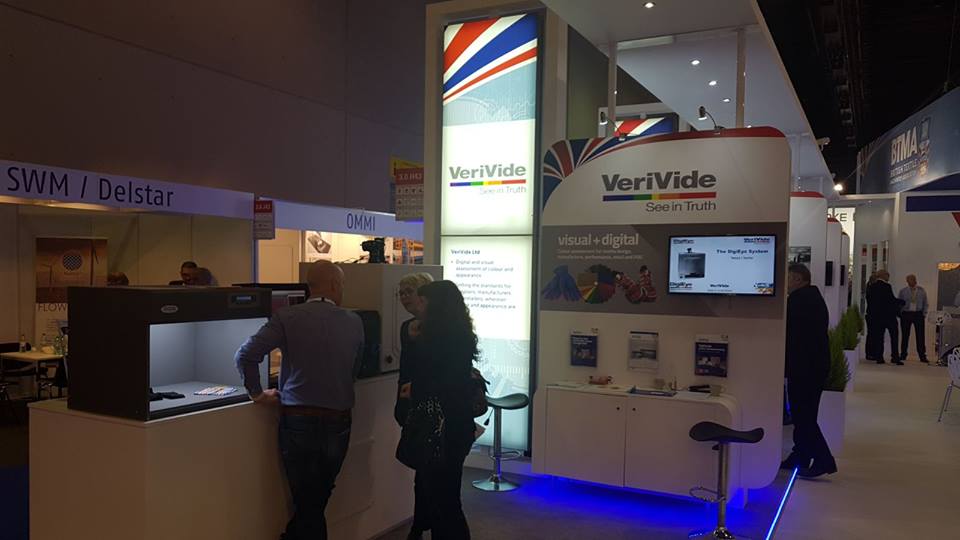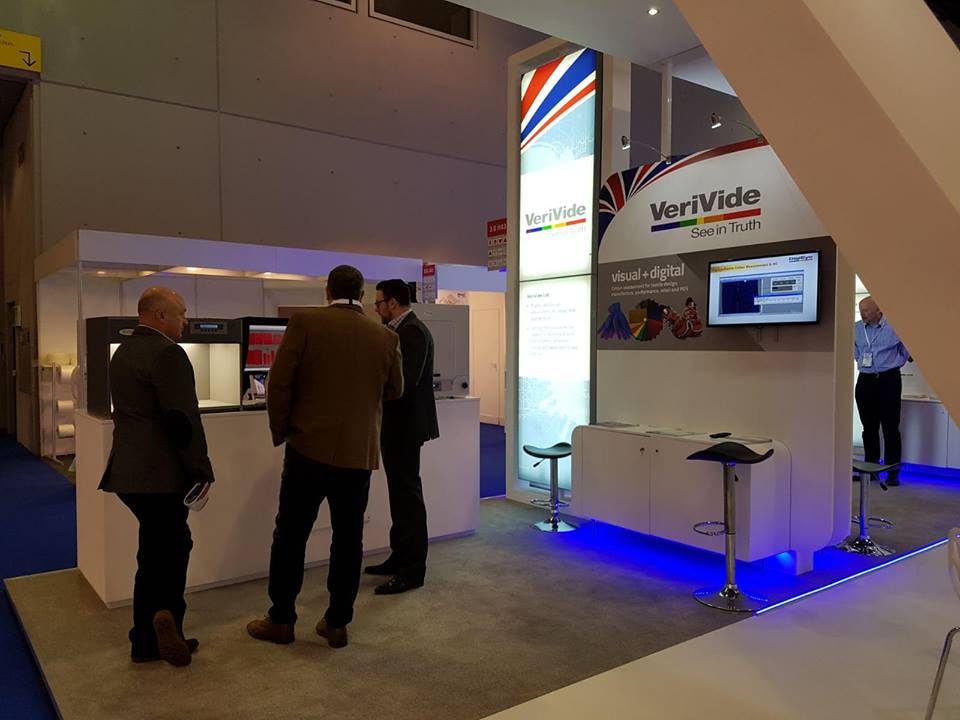 There were a few comical moments that happened during our time in Frankfurt that we just have to share such as Adam finding out that he was the face of the BTMA at Techtextil (picture 1) and Russell finding his long lost brother (picture 2):