Precise and convenient colour measurement for architecture, industry, and trade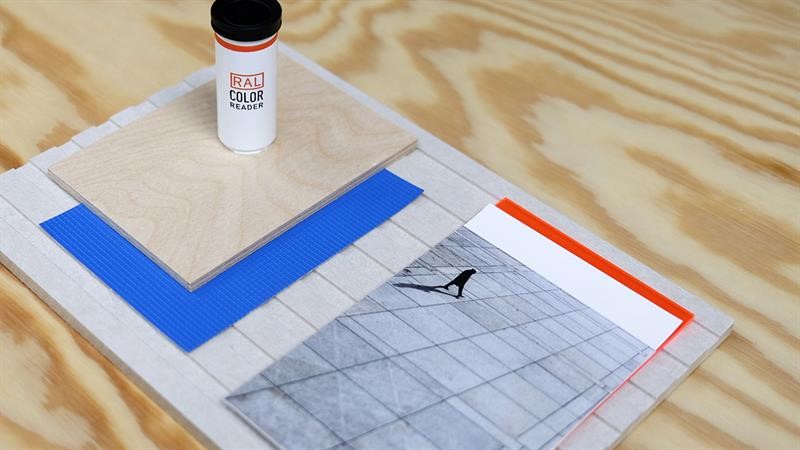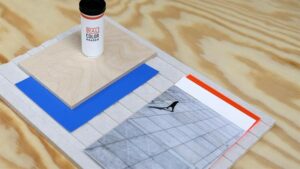 RAL goes digital -the RAL Color Reader is the digital solution to finding the correct RAL colour, enabling the flat surface of any colour to be scanned to instantly find its RAL colour match from the RAL libraries via its feature-rich companion app.
Providing professionals with precise colour matching backed with intelligent data was the reasoning behind RAL Colours launching a new colour tool, the RAL Color Reader.
Would you like to simplify and optimize your decision-making processes when selecting colours with your clients or colleagues? 
The handy RAL Color Reader is the perfect tool to identify colours quickly and precisely and to save time and money in your projects!
The RAL Color Reader streamlines the workflow process, allowing professionals including architects, interior designers, and decorators the ability to match the paint colours easily and accurately at the project site, without having to remove samples and take them to the paint store for accurate colour matching and paint mixing.
Design professionals trust the functionality of the RAL Color Reader. Even with the first scan, the RAL Color Reader achieves a measuring accuracy of 92%. Measurement results are transmitted to the RAL Color Reader app on your iPhone® or Android™ smartphone via a Bluetooth connection. Featuring a sophisticated optical lens and six high CRI white LEDs which isolate colours and illuminate them evenly the RAL Colour Reader enables accurate measurement at the first attempt. This measuring device determines the correct RAL colour even on the smallest surfaces and can work on multiple surfaces or materials and even metallic effects.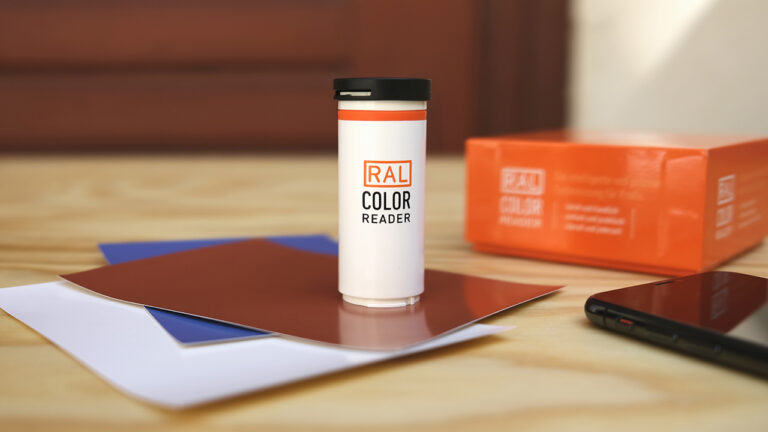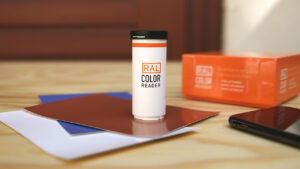 With its compact size and ease of use, the RAL Color Reader enables both professionals and consumers to capture colour inspiration on-the-go, save, and share it with colleagues, other design professionals or friends and family.
In addition to providing accurate colour matches to the measured target, users can tap onto their colour match to find coordinating colours which are organised into monochromatic, analogous, triad and complementary colour palettes. This facilitates and simplifies the design and colour coordination or matching process.
Create  colour palettes for each project or even individual rooms by saving each capture with a unique reference to the job or room. Several captures may then by organised and accessed together to build the colour palette.
For demonstration of how easy it is to use RAL Color Reader watch here https://youtu.be/tU1MrE5Bm54
Precise colour data in CIE Lab, RGB, Hex, CMYK, LCH and LRV formats is also provided by the RAL Color Reader allowing communication of the colour data and input into digital design software. It also allows users to easily convert colour matches to other palettes if required.
If you have any questions for our colour standard experts, please contact us on ral@verivide.com or 0116 284 7790.