NCS Colour Readers are tools for working digitally with NCS colours, they are useful to enhance your experience and support rather than replacing the physical design tools such as the NCS Atlas 2050 or the NCS Index 2050.
NCS Colourpin colour readers enable a close match to be found to your customer's required colour. Simply calibrate the colour reader and then place on the surface of your clients colour sample to take a reading.
The Colourpin Pro is the most advanced Colour Reader in the range, and the more economical Colour Reader Colourpin II is also available. Both options are able to capture a flat single colour and identify the closest NCS colour standard.
NCS Colourpin which one should you choose?
The table below shows the main features of both Colourpin models helping you to select the best one for your project or business.
| Colourpin II | Colourpin Pro |
| --- | --- |
| Entry Level | Professional Grade |
| RRP £80 | RRP £180 |
| 97% performance | 99% performance |
| Perfect for home decorator or occasional professional use | Perfect for POS, Professional Painter, Architect & Product Designer |
| Visual colour match (incl gloss) | Actual colour match (excl. gloss) |
| Calibrate each use | Calibrate every 1000 scans |
| Lightweight aluminium body | Durable aluminum body |
| LED indicator diode | LED indicator ring |
| Quick calibration on lid | Long-life, durable calibration tile and protective case |
| 1000 scans battery, 1 sec cooldown | 300 scans battery, 5 sec cooldown |
| NCS+ App & Colourpin App | NCS+ App & Colourpin App |
NCS+ APP
Both NCS Color Reader Colourpin models work seamlessly through Bluetooth with the NCS+ App which is available from the app store or on Google Play.
The NCS+ App gives you inspiration, colour advice, colour trends, and the possibility to browse all 2050 NCS Standard colours. With NCS – Natural Colour System®©, developed by world-renowned colour experts, it has never been easier to find the right colour for your project.
When starting a new project, most people use an existing setting as inspiration. But how do you go from colour inspiration to finding the colour that actually works for you? NCS+ is the smartphone app that helps you find, correct, store and share colours for any sort of interior or exterior colour design project. It also enables you to find and store your colour palette online.
NCS+ has several functional and inspiring features such as exploring colour themes, combining colours and features for saving and sharing your favourite colours and palettes. You can also find colour details such as CMYK, RGB, LAB or lightness values.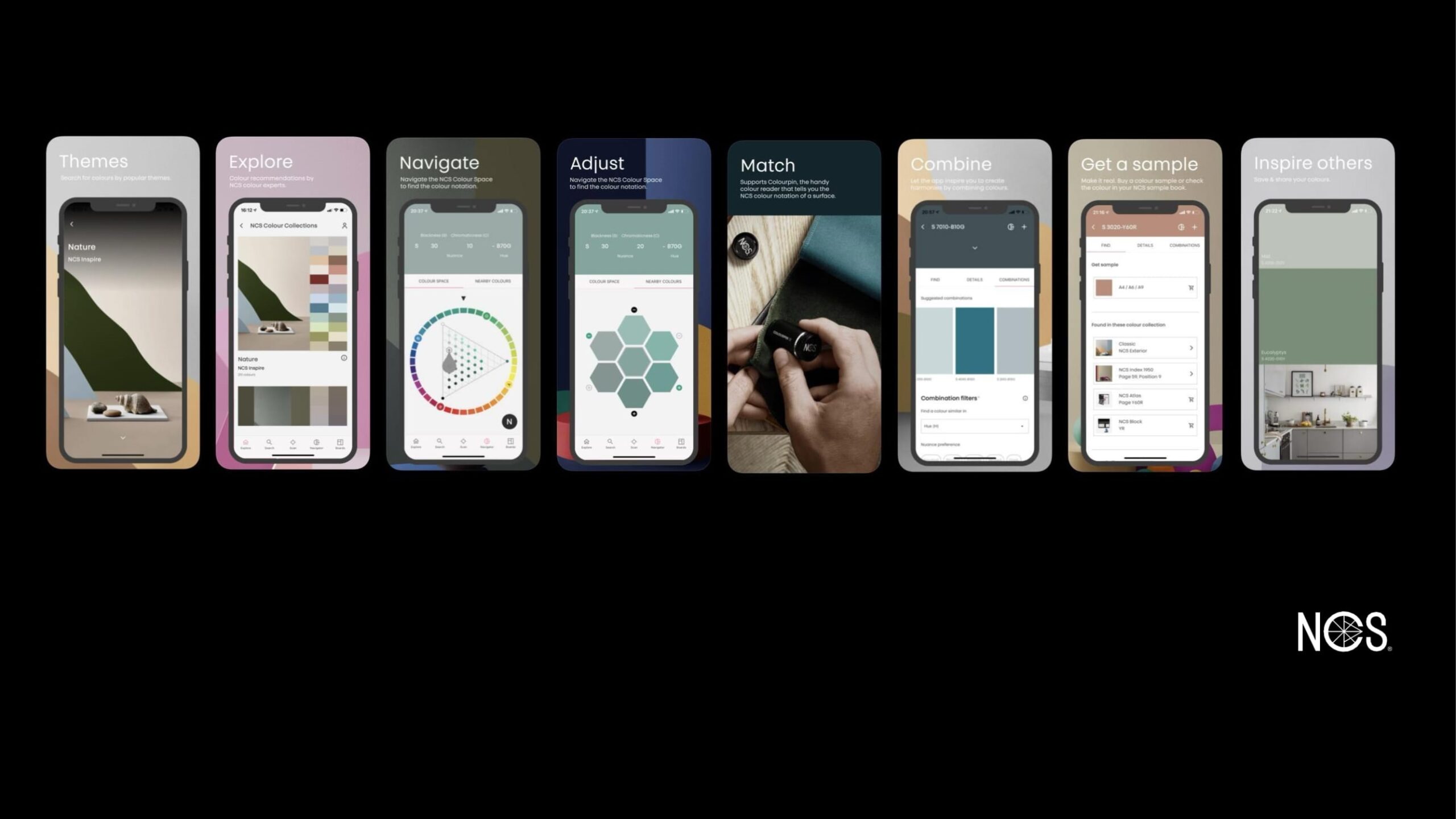 What if I have a multi-coloured sample?
The Colourpin Colour Readers are only able to read and identify single, flat colour samples, they won't work if you have a multi coloured carpet or a small design on printed fabric such as multi coloured florals.
NCS also has a tool for these multi coloured samples! The NCS Colour Scan 2.0 is the ideal instrument if you need to find the nearest NCS colours from a patterned material with the ability to extract up to 4 colours from one scan.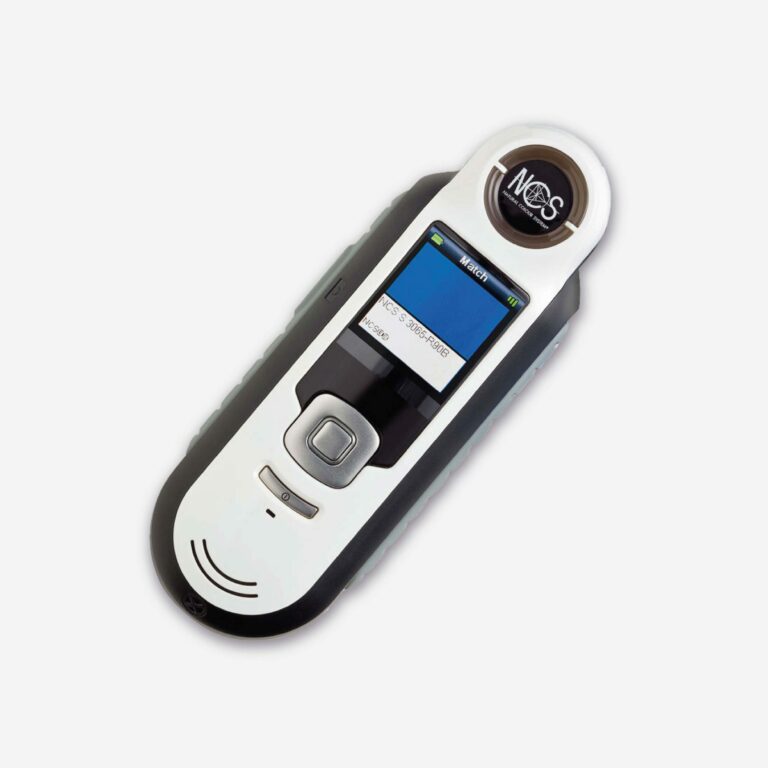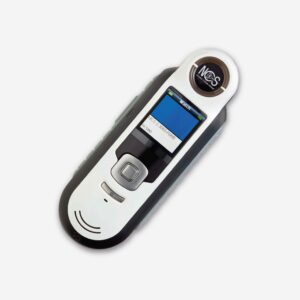 The NCS Colour Scan 2.0 is a powerful, portable colour measurement tool developed by X-rite in cooperation with NCS Colour AB. It offers a range of features to help the user accurately read, use and implement colour. Colours within a multi-coloured pattern are isolated to identify and match or to select complementary colour palettes.
Lightweight and easy to use, the NCS Colour Scan 2.0 gives the NCS 1950 Original notation of a selected colour from any surface. You can identify colours on walls, render, carpets, furniture, flooring, and clothing – just calibrate and click!
The colour information is stored in your Colour Scan, which also gives CMYK and RGB translations and lightness value, LRV. The storage memory stores up to 100 colours and lets users add text or voice tags to each entry. The built-in pinpoint screen can isolate colours from the smallest of patterns and up to four colours can be displayed individually. The NCS notation and the location of each colour in the NCS Index is shown. The built in software suggests similar colours, lighter and darker options to help create combinations on-the-go.