The term colour fastness (also known as 'colourfast') is used in the textile industry to describe the resistance that a dyed fabric has to its colour running, fading, or rubbing off onto other materials. There are different types of colour fastness, including resistance to light, ironing, bleaching, perspiration, but the colour fastness to rubbing/crocking and washing are the most common types.
Apparel and textile manufacturers need to ensure that when a customer washes an item of their clothing at the recommended temperatures; there is minimal colour fading (e.g. a black top comes out grey), the colour should not run into other items of clothing (e.g. a red sock staining a white sheet pink) and lastly when it is worn the colour should not rub off on other clothing or materials (e.g. denim leaving a blue tinge to a white leather sofa).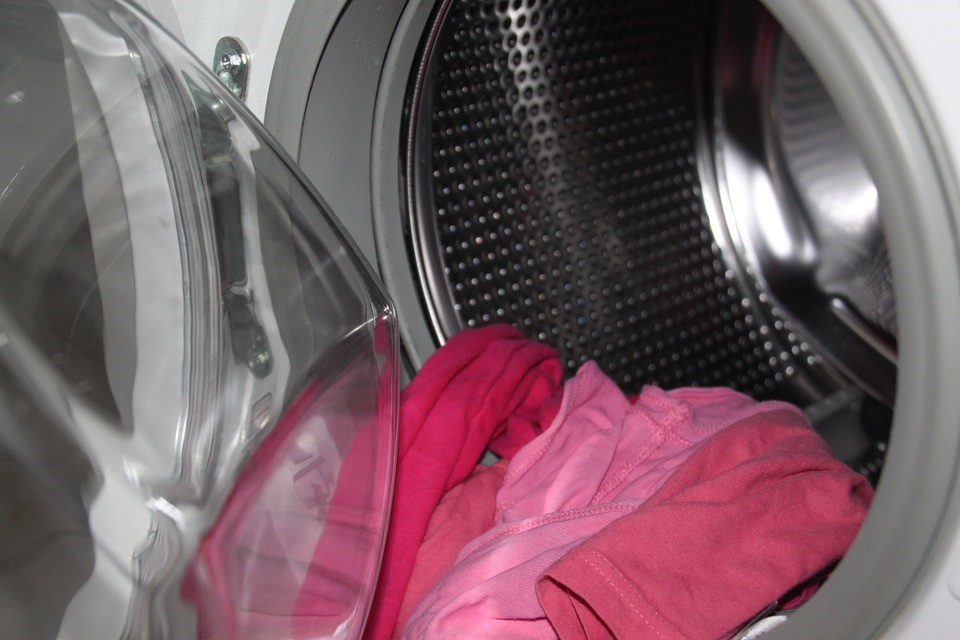 Why Colour Fastness testing is important
Although many brands and retailers have started to invest in more environmental-friendly materials such as natural dyes from plants, animals and minerals*, chemical dyes are still commonly used in apparels.
Colour fastness to washing or rubbing can prevent the pollution of water eco-system, reduce wastage as well as protect the human skin from the chemical dyes. Therefore, colour fastness grading is a crucial stage in the quality control of fabrics.
Rich and dark colours (e.g. black, red, navy etc.) are the most problematic for colour fastness issues compared with lighter colours (e.g. whites, pastel colours etc.).
Prior to manufacturing the final product, it is wise for brands and retailers to assess the colour fastness of the prototype materials. By checking the colour fastness grading of their suppliers' materials, brands can save a lot of money and wastage in case of bad choice of materials.
Before a garment is put on the shop floor, the final product needs to go through again a colour fastness test in order to highlight any issues that have been discussed above. Doing this before a garment is put on sale can save the company a lot of turmoil from disgruntled customers. How can you test the colour fastness? Let's see two different alternatives.
Traditional test of Colour Fastness
To get representative results about the colour resistance of apparel to rubbing or washing, the testing should be conformed to ISO 105 or AATCC standards for colour fastness.
The Quality team should assess if the fabric is fading after detergent washing with a commercial laundering product within a Light Cabinet by using a set of grey scales for staining. With the grey scale for staining, the Fabric Technologist grades the colour fading from 1 (the highest change) to 5 (no change in colour) to determine if the fabrics are colourfast or not. Make sure you do not touch the grey scale with your hands, as it can influence the fasting results.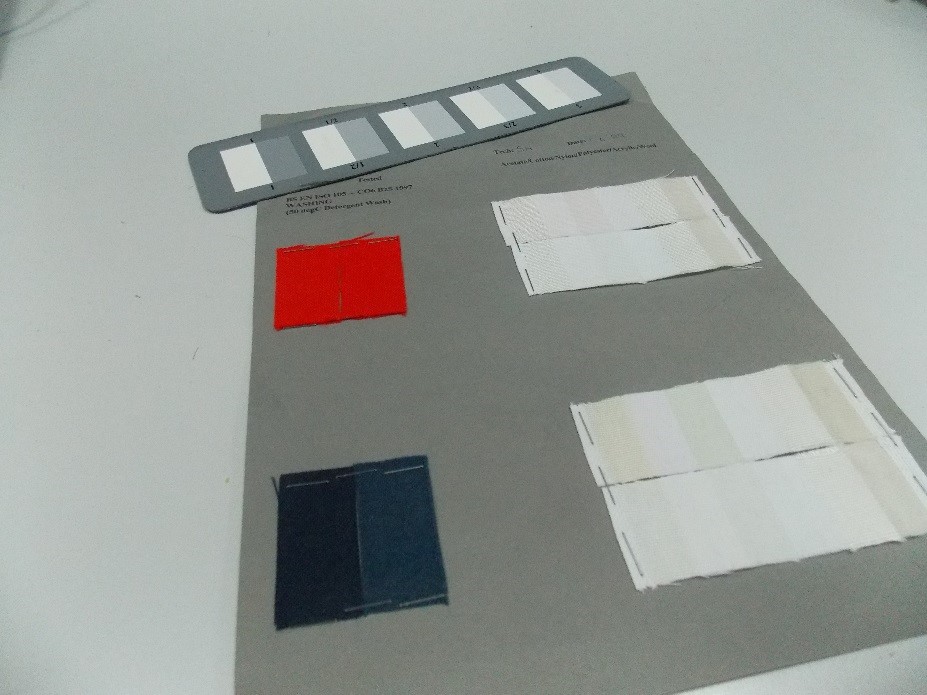 Image: Grey scale for testing ​colour fastness  (source: VeriVide)
For most clothing, nothing should be given the green light unless it has a fastness grade of at least 4 or above on the staining scale.
A Light Cabinet is the ideal environment for this testing, as fabrics and apparels can be viewed under standardised illuminants (e.g. D65 artificial daylight) and fitted with 45 degrees (45°Fixed angle table) or zero-degree light source depending on the reflectance.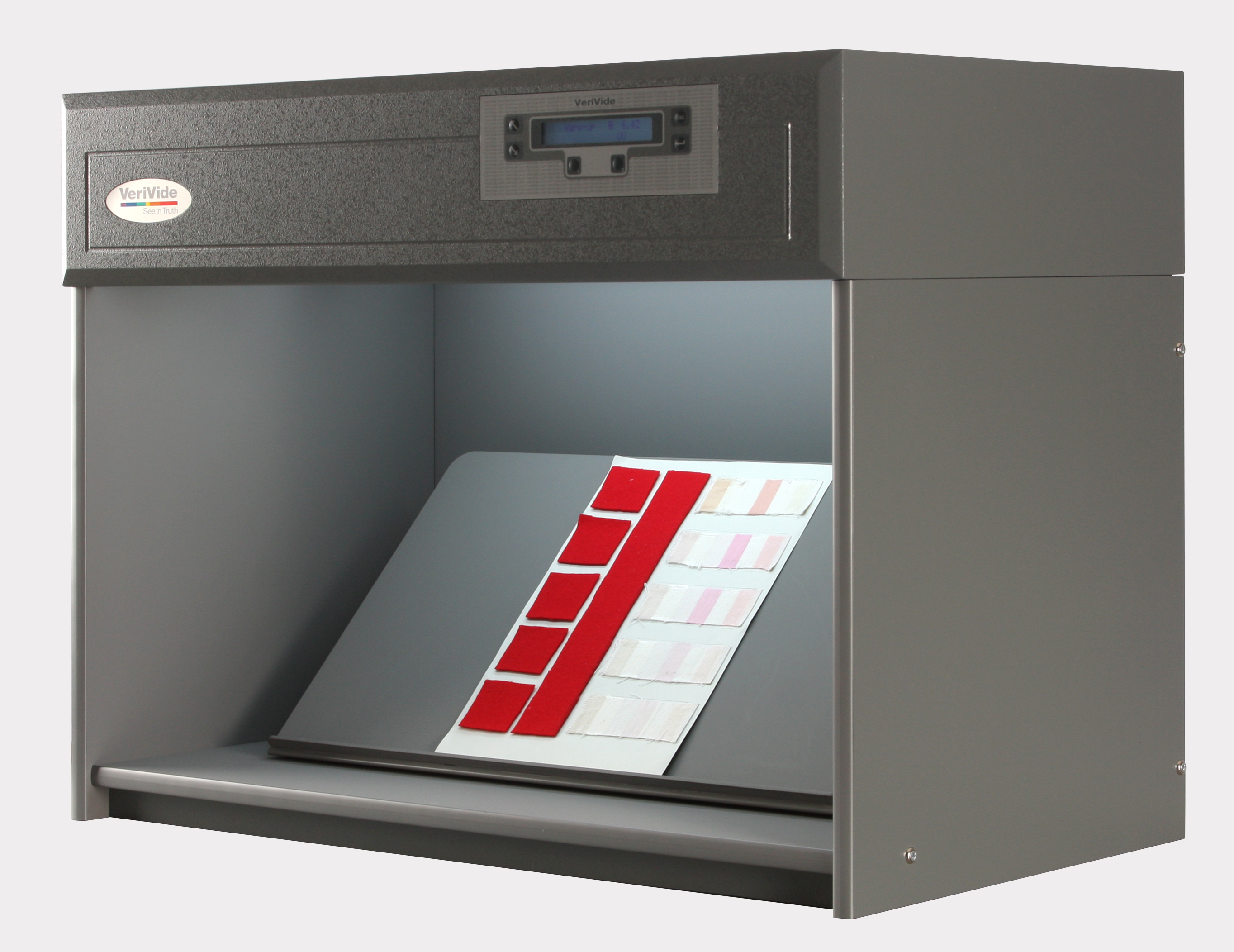 Image: VeriVide's Colour Fastness Cabinet (CF 60)
Digital test of Colour Fastness
An alternate approach is to test colour fastness digitally through our DigiGrade system. The digital grading is more accurate and faster method, meeting the ISO 105 – A:11 standard.
The test samples are imaged in DigiEye cube and then they are evaluated digitally through DigiGrade software which allows of manual grading or auto-grading of results. Fabric technologists and Quality teams can evaluate objectively and repeatably the samples and apparels for washing fastness results, dry and wet rubbing, and lighting fastness.
The digital grading with VeriVide's system offers a speedy test process and eliminates subjectivity, enabling manufacturers and brands to make the right decisions for fabrics.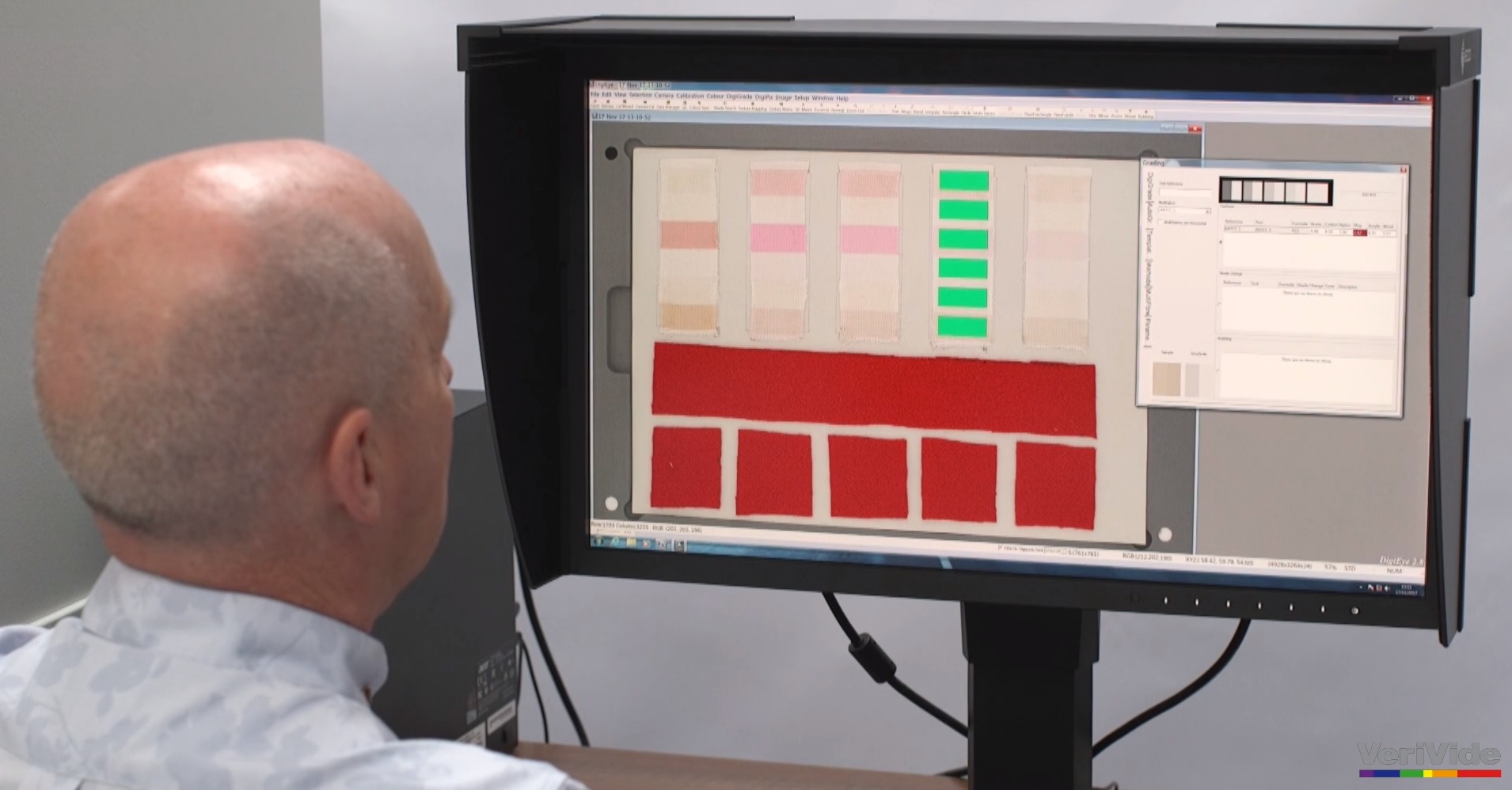 Image: VeriVide's DigiGrade colour fastness testing system
The future of natural dye
Many brands and textile manufacturers want to move away from using artificial synthetic dyes and start using natural dyes. For example, it has been rumoured that 'Raw Denim' is making a comeback which uses the natural indigo dye. Whilst this may be more natural and ethical, businesses need to be careful, as unlike synthetic dyes which can be specially treated for colour fastness, natural dyes cannot.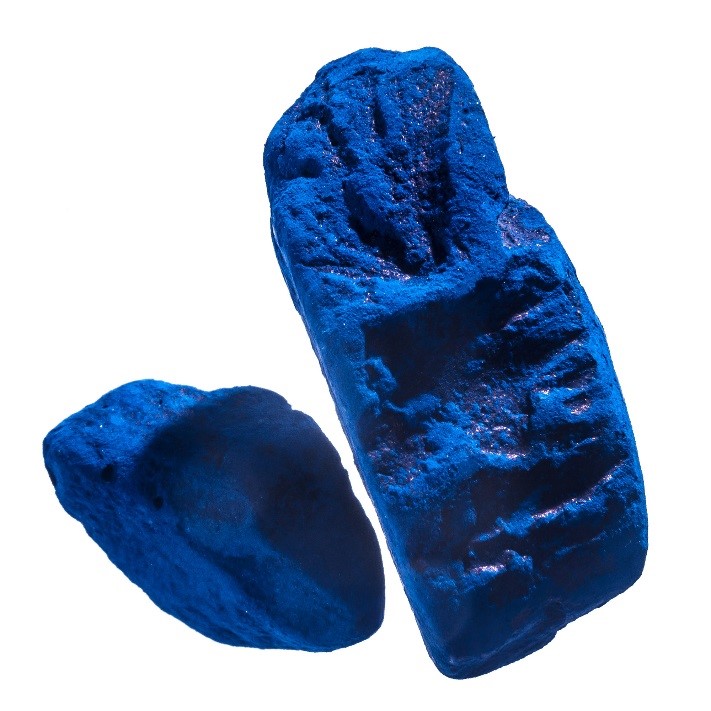 If you would like to find out more information about the digital grading of colour fastness test, please do not hesitate to get in touch on 0116 284 7790 or send an email at enquiries@verivide.com.
*Yusuf, M., Shahid, M., Khan, S. A., Khan, M. A., & Mohammad, F. (2015). Dyeing studies with henna and madder: A research on effect of tin (II) chloride mordant. Journal of Saudi Chemical Society, 19, 64–72.