Pantone have just released the Women's Spring 2014 Color Report.
For more than 20 years, Pantone, the global authority on color, has surveyed the designers of New York Fashion Week and beyond to bring you the season's most important colour trends. This report previews the most prominent hues for spring 2014.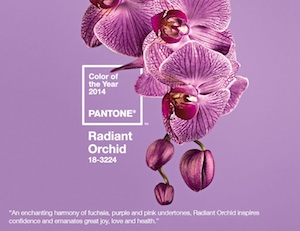 If you need to invest in these colours to assist with your designs for 2014 VeriVide can supply individual Smart swatches of the 10 colours in the report for a total of £77.90 plus delivery & VAT.
If required single swatches may be purchased for £7.79 each plus delivery & VAT.
For more information or to place an order please contact Georgina on 0116 284 7790 ext 201 or email pantone@verivide.com
The 10 important colours this year are: –
Placid Blue 15-3920, Violet Tulip 16-3823, Hemlock 15-6114, Paloma 16-0000, Sand 15-1225, Cayenne 18-0651, Freesia 14-0852, Celosia Orange 17-1360, Radiant Orchid 18-3224 and Dazzling Blue 18-3949.