Finally, the Pantone Color of the Year has been revealed! Viva Magenta!
Was it what you expected? Or was your prediction way off?
The Pantone color of the year 2023 has officially landed! PANTONE 18-1750 Viva Magenta is a nuanced crimson red tone that presents a balance between warm and cool. It's vibrating with vigour and vim!
Viva Magenta is a hybrid colour, it comfortably straddles the physical and virtual, evocative of our multi-dimensional world. The colour is powerful and empowering, an animated red which encourages experimentation and self-expression. An electrifying colour without boundaries, a shade that is "out there", and it is definitely a standout statement colour!
Pantone 18-1750 Viva Magenta is a transformative red capable of driving design to create a more positive future, it is assertive but not aggressive. The shade doesn't dominate but is more "fist in a velvet glove".
Pantone worked with its long-time creative partner Huge, and the AI generative tool Midjourney, to create the visual manifestation of PANTONE 18-1750 Viva Magenta by incorporating the messages and ideas embodied by the colour to curate an immersive world that examines the connections between nature and technology. Pantone is exploring the dynamic between Artificial Intelligence and human creativity to create "The Magentaverse", this immersive experience is available to the public for the first time at ARTECHOUSE Miami.
"As virtual worlds become a more prominent part of our daily lives, we look to draw inspiration from nature and what is real," said Leatrice Eiseman, Executive Director of the Pantone Color Institute. "PANTONE 18-1750 Viva Magenta descends from the red family, and is inspired by the red of cochineal, one of the most precious dyes belonging to the natural dye family as well as one of the strongest and brightest the world has known. Rooted in the primordial, PANTONE 18-1750 Viva Magenta reconnects us to original matter. Invoking the forces of nature, it galvanizes our spirit, helping us to build our inner strength."
Viva Magenta 18-1750 in Beauty and Hair
Create statement looks with Viva Magenta, magenta goes on hair, eyes, lips, cheeks and nails with ease. Stand out with bold magenta eyeliner, lipstick or full head hair colour! If these are too strong for you add a subtle flush to cheeks with washes of pink or accessorise your nails with this vibrant colour.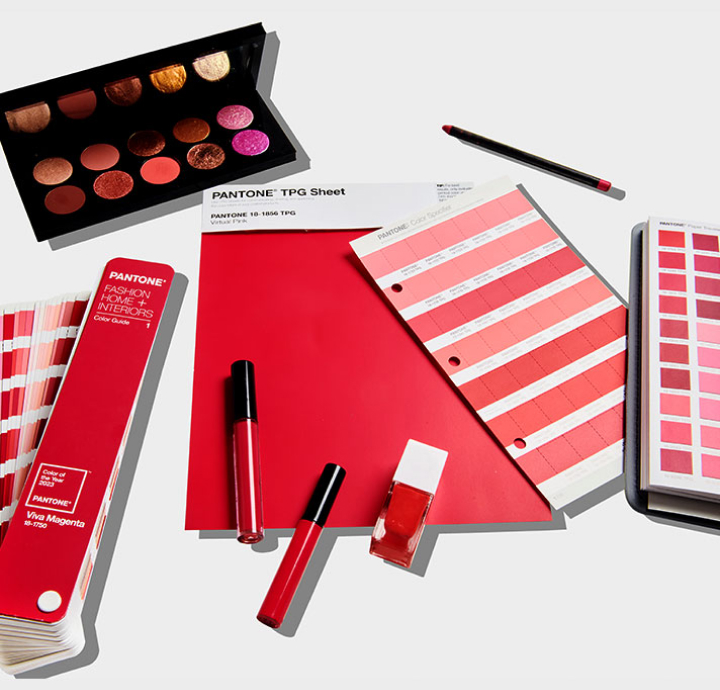 Viva Magenta 18-1750 in Apparel, Fashion and Interior Design
Use Viva Magenta in apparel and fashion, interior design, home décor and even product packaging and multimedia design!
While most people won't want a full-on magenta room, Viva Magenta is ideal as an accent colour. Use for painting an accent wall or in soft accessories such as cushions and rugs. Viva Magenta also makes a warm and cosy statement in bedlinen or throws.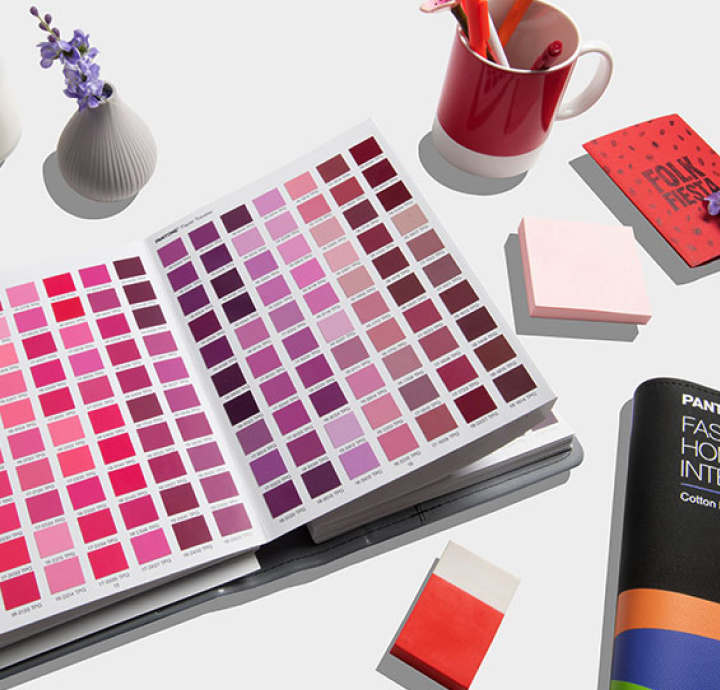 For fashion we have already seen magenta waterproof boots, beanie hats and jumpers for both women and men. Viva Magenta is also an ideal colour for statement coats, dresses and strappy sandals as well as athleisure and exercise clothing.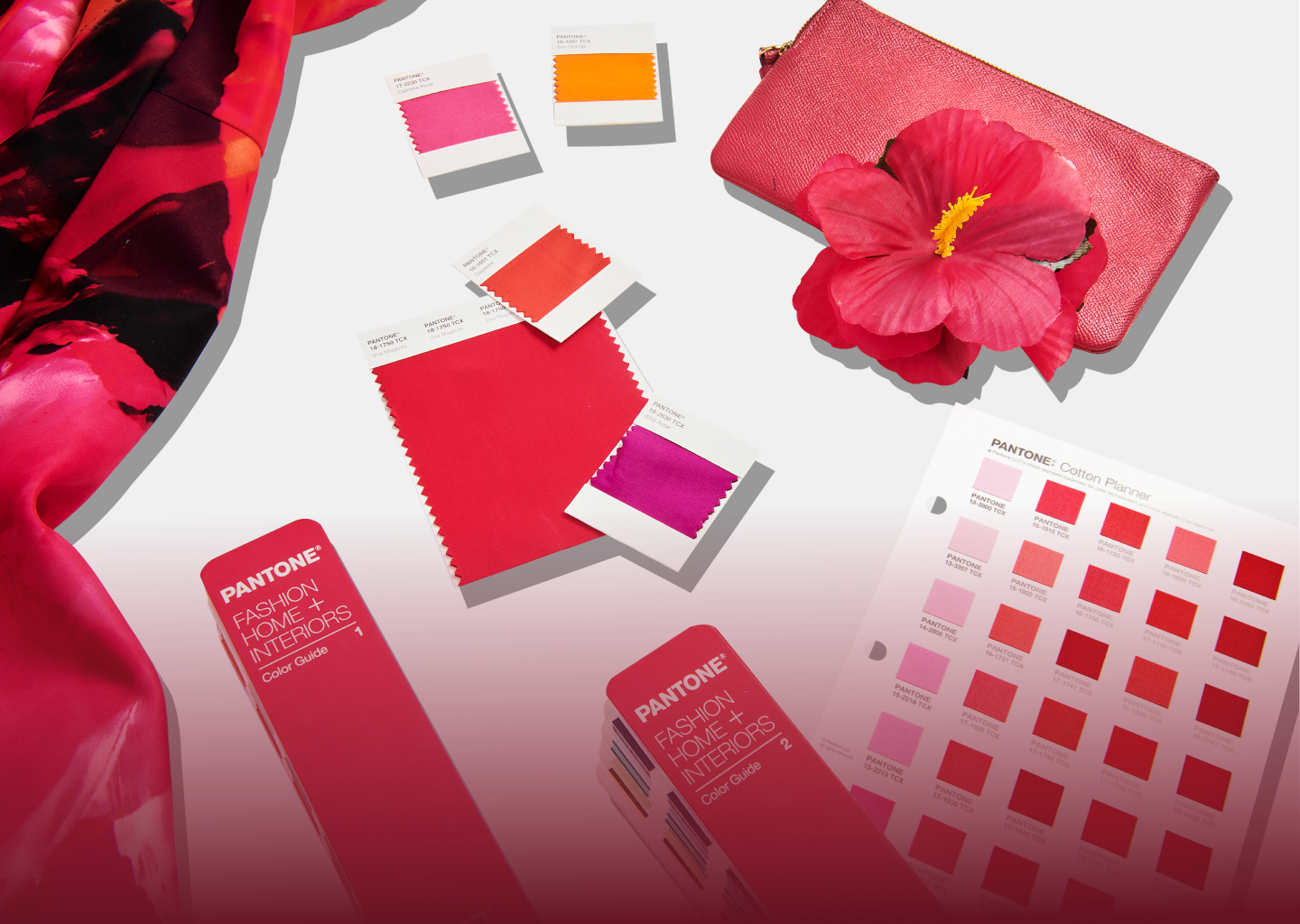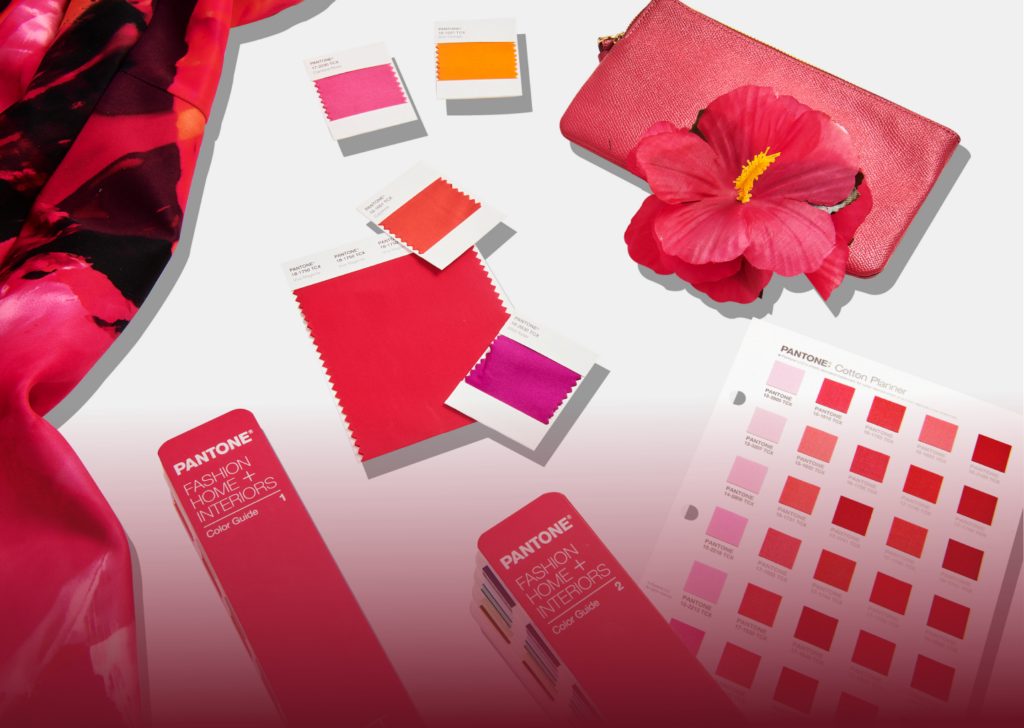 Expect to see lots of magenta coloured tech available soon – think phones, headphones, hair dryers and gaming controllers.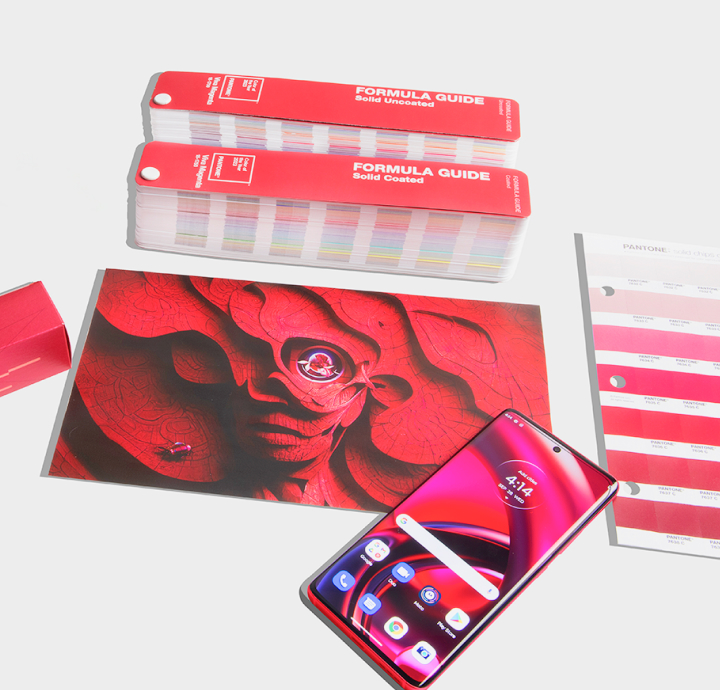 Want to use Viva Magenta 18-1750?
Viva Magenta 18-1750 is a Fashion, Home + Interior colour and is available in Cotton Swatch Card format as well as TPG sheet and Plastic Chip formats. Find it in all of the current Fashion, Home +Interior Cotton TCX books and Paper TPG books or order a large swatch to send to your suppliers or use on mood boards today!
So, there you have it, the Pantone 2023 Color of the Year. If you enjoyed this, then feel free to check out our other Pantone related blogs! If you want to learn more about Viva Magenta, then head over to the official Pantone website.