It is almost time for the Pantone Color of the Year for 2021 to be announced and I am eagerly awaiting the announcement.
Which colour do you think will be chosen to represent the trends seen developing for 2021?
The catwalk shows were mainly presented online and with global retail closed for many months and people under lockdown conditions the trend seen in 2020 was towards cosy leisurewear, colourful tops, a permanent version of dress down Friday for working from home and a focus on eye make-up, earrings and hair accessories which can still be seen when wearing a facemask or on a zoom call.
At VeriVide we have seen an increase in sales of colour swatches in warm and mellow blush, apricot and rust tones – such as Warm Sand 15-1214, Ginger Root 15-1020, Coral Haze 16-1329, Orange Ochre 16-1253, Brandy Snifter 18-1323, and Rust 18-1248.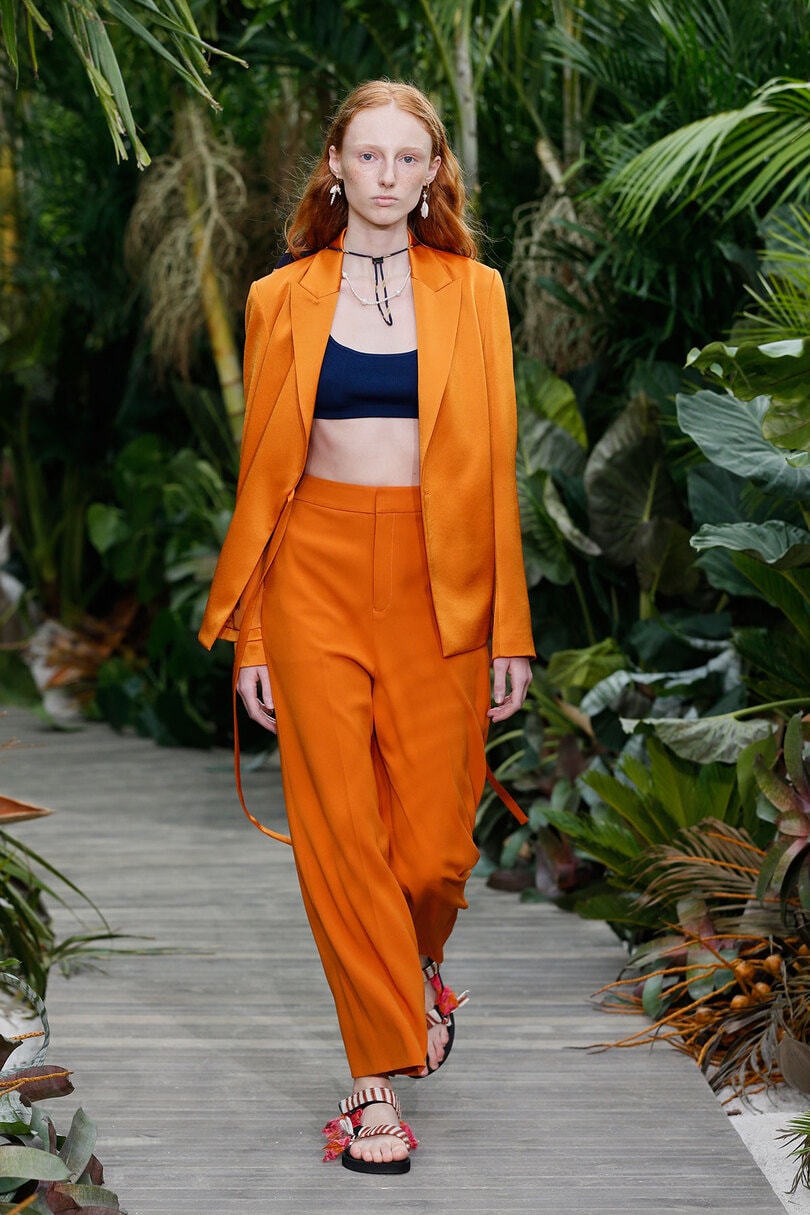 Image: Pantone colour Orange Ochre 16-1253 (Image source: Fashion United UK, 2020)
There has also been a trend towards zingy yellows and greens ideal for spring freshness such as Evening Primrose 13-0651, Illuminating 13-0647, Marigold 14-1050, Sharp Green 13-0535, Pickled Pepper 16-0436, Salted Lime 17-0232, and Golden Cypress 18-0531.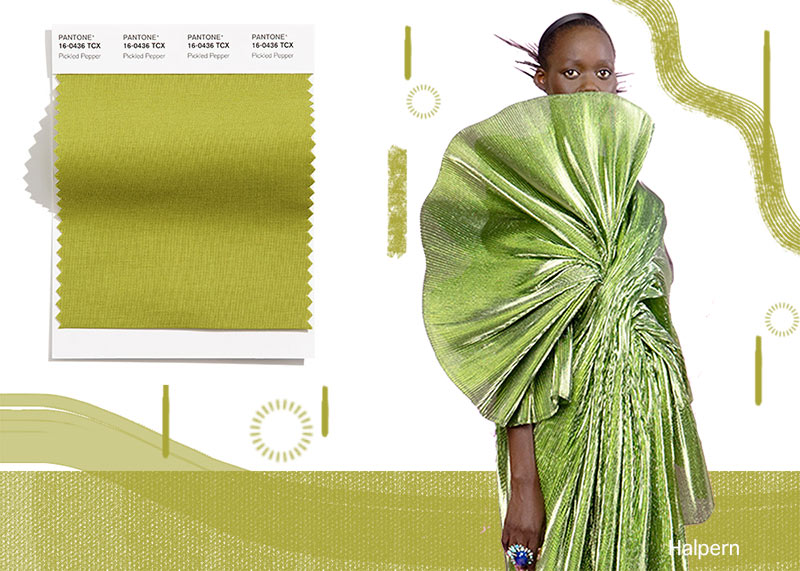 Image: Pantone colour Pickled Pepper 16-0436 (Image source: GLOWSLY, 2020)
There is a strong possibility that the Color of the Year for 2021 will be one of these colours but an outside chance is that it will be a turquoise or bright blue shade reminding us of holidays by the sea.
The turquoise blue colours which are popular for Spring include Blue Glass 12-5206, Tropical Breeze 13-4307, Beach Glass 13-5412, Blue Atoll 16-4535 and Indigo Bunting 18-4250.
If you want to be one of the first to know which colour was chosen by the Pantone Color Institute then sign up to our mailing list to receive notification as soon as it is announced as well as updates about Pantone products and offers.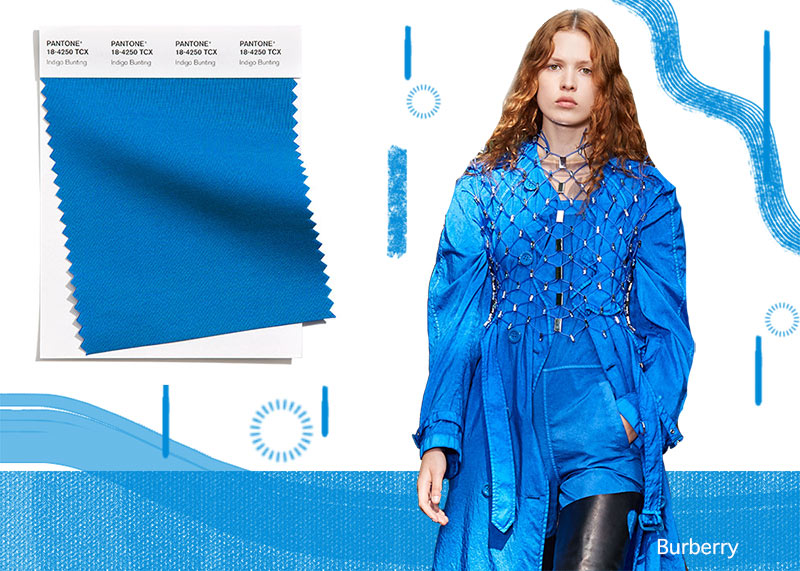 Image: Pantone colour Indigo Bunting 18-4250 (Image source: GLOWSLY, 2020)
What now?
If you cannot wait for the announcement of the Colour of the Year 2021, why not have a look back at past Pantone Colour of the Year Swatches or read the Fashion Color Trend Report for Spring/ Summer 2021. If you have any questions, please contact us via email at enquiries@verivide.com or phone on +44 (0)116 284 7790.
About Pantone and the Pantone Colour Institute
Pantone LLC Incorporated is the global colour authority and provider of professional colour standards for the design industries. Pantone products have encouraged colourful exploration and expressions of creativity from inspiration to implementation for more than 50 years.