Did you know that the RAL colour collection has been expanded?
RAL have three ranges of colours for different end uses: Classic, Design and Effect.
The RAL Design range was updated a few years ago to add 200 colours making a total of 1825 colours for architecture, interior and decorative design.
Now it is the turn of the RAL Classic range to be expanded!
RAL Classic
Originally the RAL Classic range comprised 213 colours used in industrial and automotive design for specifying paint and powder coat colours. This number remained static for many years until two further colours were developed in response to demand.
The added colours were the signature RAL Orange colour (RAL Orange 2017) and Cleanroom White 9012 for laboratories and these have now been added to most versions of the RAL Classic book range (except for RAL K1 which still has 213 colours for the foreseeable future).
Now RAL's Classic range has grown again with the new addition of RAL Fibrous Green 6039 which was developed in cooperation with the VDE = Association for Electrical, Electronic & Information Technologies. The new colour can be ordered immediately as a colour primary standard card as well as a RAL CLASSIC K4 single A4 sheet.
RAL Fibrous Green 6039 is not yet available in the RAL Classic books but will be integrated into these as and when RAL manufacture new stock of the books.
RAL Effect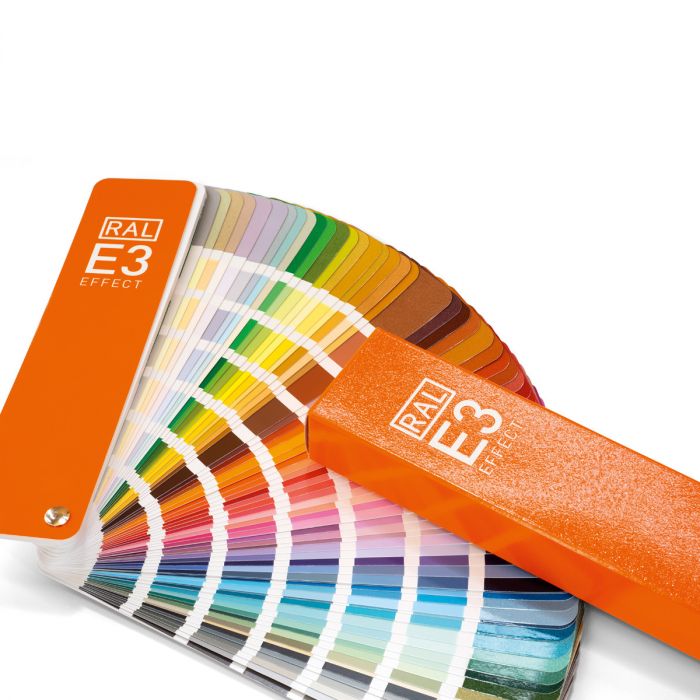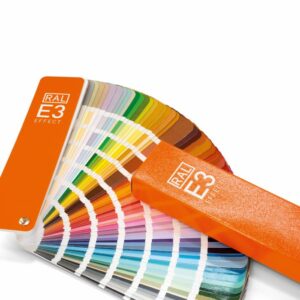 The RAL Effect range comprises 490 colours of which 70 are shades with metallic effects and the other 420 colours are coordinating non metallics. For the past two years only the RAL Effect E4 guide containing the 70 metallic colours has been available but now the RAL Effect E3 guide is back by popular demand!
The new production of the E3 high-quality fan offers additional options for sophisticated colour design with RAL COLOURS, especially for metallic surfaces.
On each colour page a harmonious colour family is presented, each consisting of one metallic colour tone and 6 solid colour tones. The colour fan enables quick colour matching and provides your customers a real added value due to the metallic effects.
Each E3 and E4 fan is now securely packaged in a stylish Metallic effect box and VeriVide are stocking both for immediate despatch to our customers.
RAL Books
For more information on colour psychology, colour trends and how to use RAL colours in your branding or designs the RAL Books range provides inspiration and examples of colours to use in   different settings.
For  further help or advice on RAL products consult our expert Georgina on 0116 2847790 or at ral@verivide.com