Frying Today!         
Things we do to develop colour solutions for our clients – We are busy developing custom Fry Scales for a large brand owner that supplies frozen potato products to supermarkets and major food chain restaurants.
After carefully cooking (frying), we use DigiEye System to capture a colour calibrated image that allows precise colour measurement to take place. Images can be stored and recalled in case of product complaints allowing further analysis can take place.
Carefully weighing out the samples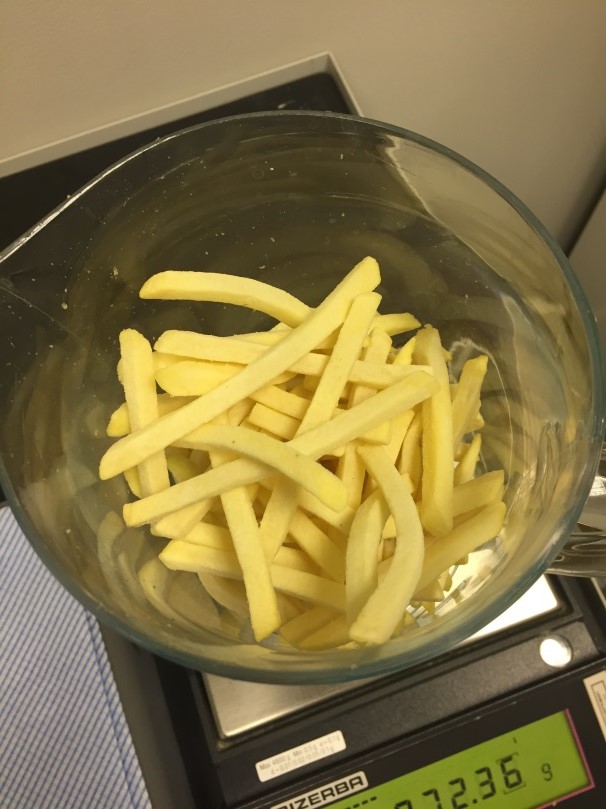 Checking the oil temperature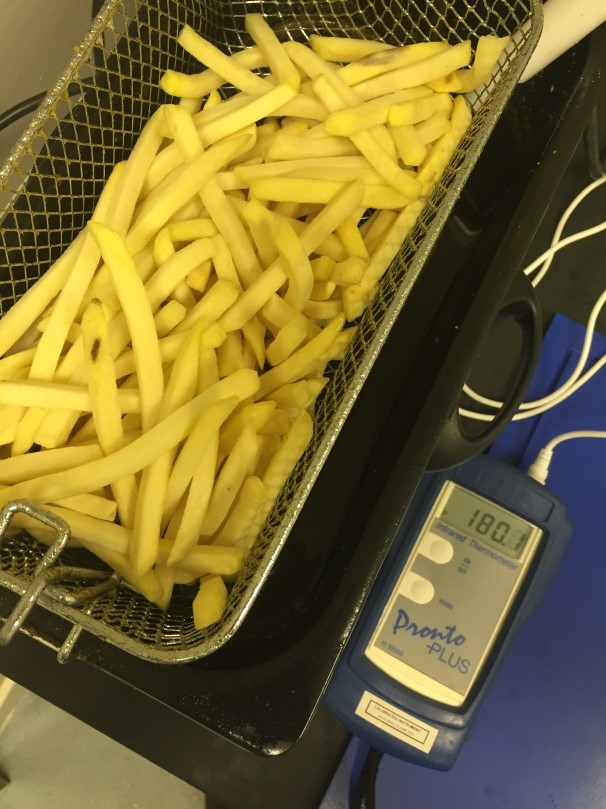 Timed Frying Process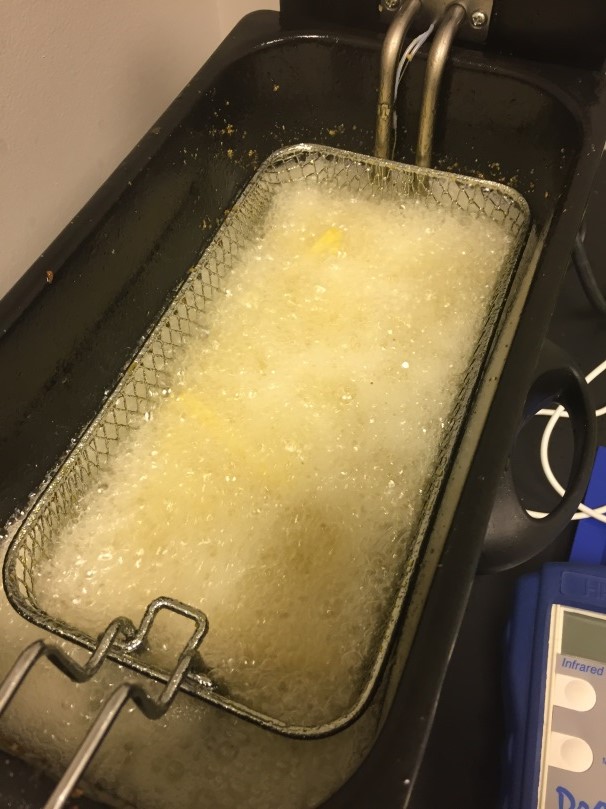 Russell – Our DigiEye Application Specialist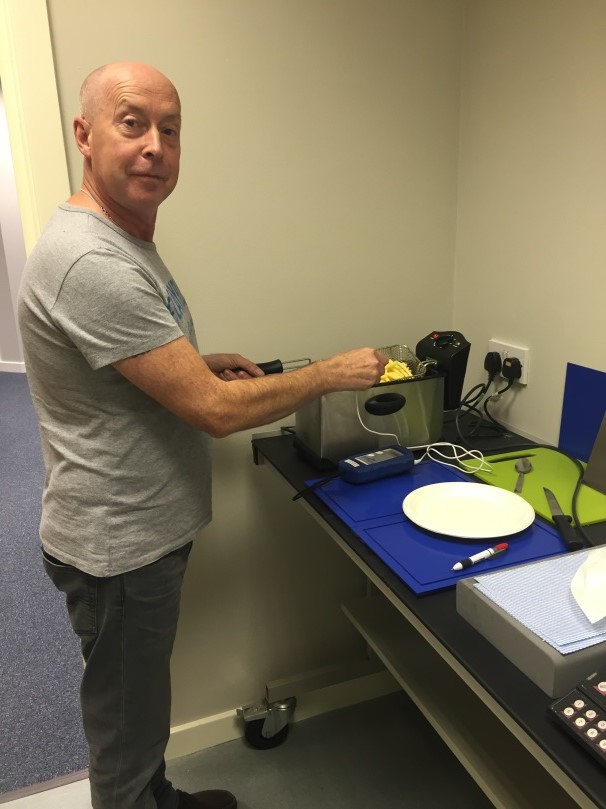 Cooling the fries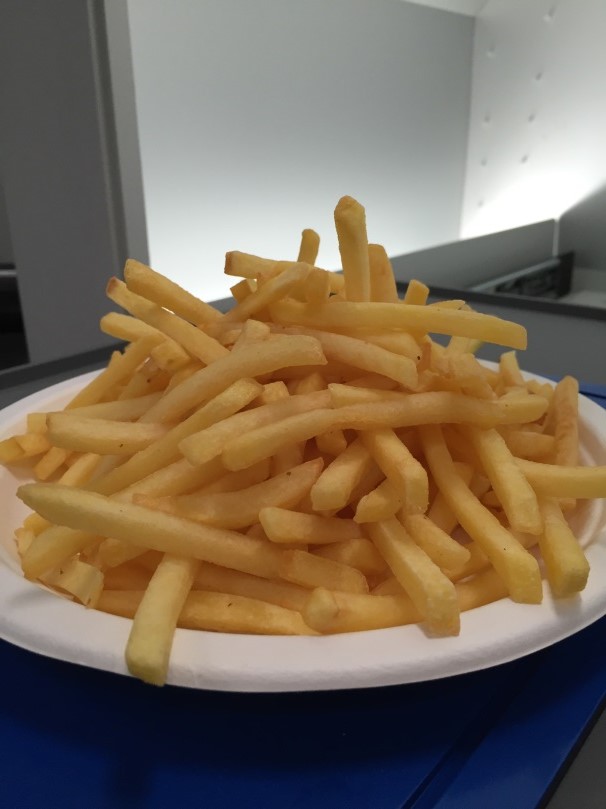 Imaging in DigiEye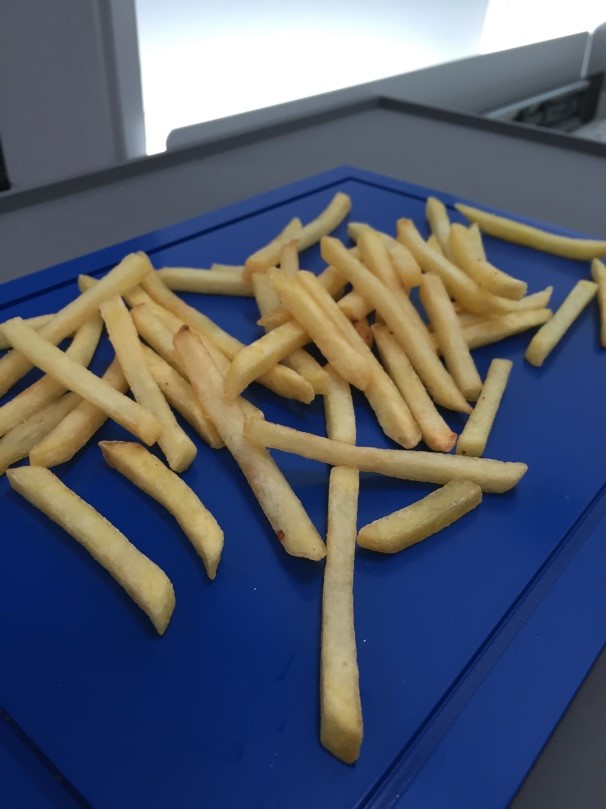 Measuring the colour of the fried product
What Chip Colour do you Prefer?