Upon reflecting on the past eighteen months it has shaped us, changed the way we look at things, seeing life in a new light. As life slowly gets back to some sort of normality, several unanswered questions have cropped up. How do you think world altering events, such as a pandemic will affect us in the long run? Which key drivers will affect our colour choices when it comes to design? How does this influence the colours we prefer or are drawn to in our designs? Which colours will trend in the years to come?
The pandemic has psychological, economic, and political effects on us and our society, forced isolation at home with limited social contracts and interactions made us seek a digital social life.
Had you ever heard of zoom prior to the pandemic? And who knew PE with Joe Wicks would be so hard?!
When we did meet up with friends and family, it was mostly outdoors in small groups with social distancing adhered to. The time spent at home has given us time to think and reflect over both personal and spiritual matters. So how will all of this affect our design, colour and architecture in 2022+?
These questions and more are answered in the NCS Colour Trends 2022+
The NCS Colour Trends have been carefully researched by NCS Colour and a team of internationally renowned colour experts, gathered to develop a cross industrial trend forecast. The result is a forecast complied of 24 trend colours, split down into four main colour palettes.
The NCS Colour Trends forecasting team stated "We believe 2022+ will be a post pandemic world. Our mind-set, behaviour and mood will largely be a consequence of what we have been through during these exhausting and uncertain times. The most important moods in the world post COVID-19 are freedom, positivism and hope"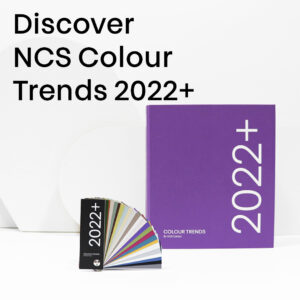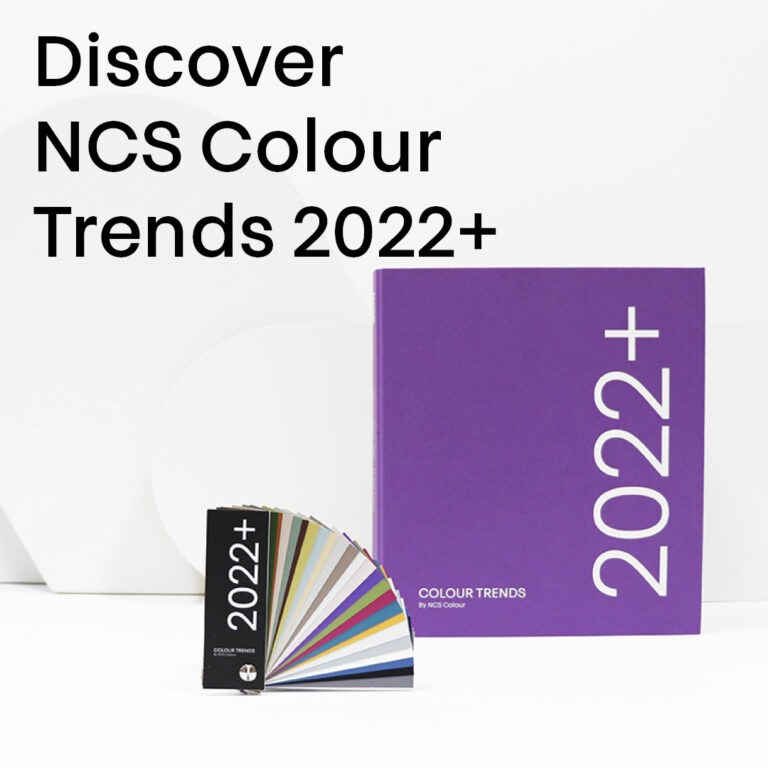 The Results
So, the result of this cross industrial trend forecast is 24 colours, grouped into four colour palettes: Zience, One, Spring Rebels and Zero. Each group includes six trend colours, which are believed to dominate our designs and colour choices over the next few years.
Zience – Meditating about life
Let us think about living in the present and searching for the purpose of life. Colours reflect this meditative state we are in, as we ponder on the past year spent at home, revaluating our lives, and embracing the present moment. These are calm and earthy shades of gold, red and green, a natural colour palette.
One – Returning to the countryside
We need relief and harmony after the revolutionary last couple of years. Colours are neutral, calm and reflect our need of spending time outdoors and being one with nature.
Spring Rebels – The happy feeling of joy
FREEDOM! Celebrating the relief we feel from the restrictions we faced during the pandemic. We are free and can enjoy the company of each other again. Colours are happy and optimistic. They are chromatic and vivid colours, which remind us of a blooming spring. Discover a bold and chromatic colour palette!
Zero – A brand new start
We've changed, life has changed, and we are now at the beginning of a new and better world. We have reset our minds and started again, this time with a conscious mind set to embrace life and be positive towards our planet. This colour palette is neutral, we start back with the basics as we take the first steps in a colour direction – we begin from zero.
In Summary
Colouring a pandemic world with NCS Colour, learn the trends and forecasts with this exclusive and limited-edition book: The NCS Colour Trends 2022+. Explore these four, very different, colour palettes, that represent various moods and phases in the trend cycle. PLUS a fan deck with the coated colour samples of all the trend colours is included with the book – start using these reflective, positive and neutral colours in your designs straight away.
If you have any questions for our colour standard experts, please contact us on ncs@verivide.com or 0116 284 7790.