315 new colours!
With all that has been happening in the world this year you can be forgiven if you missed the announcement by Pantone at the beginning of March so we thought it would be a good time to remind you.
Pantone has announced 315 new colours for the Fashion, Home & Interiors (FHI) Textile and Paper System, introducing new digital solutions, and overall design and layout too.
Pantone has coined the perfect tagline for these new colours, and we couldn't have said it better ourselves, "refreshed, restyled and required".
315 new colours
The 315 new colours have been added to provide designers with the most sought-after hues in the industry. These new colours have been selected to fill gaps in the current collection of 2310 TCX & TPG Cotton and Paper format Fashion, Home + Interior colours.
Pantone say these new hues "reflect current and future colour influences across fashion, home furnishings, interior and product design worldwide."
Within the 315 new colours, Pantone has introduced around 70 new shades of blues, 50 new shades of pinks and expanded the assortment of blacks and neutrals.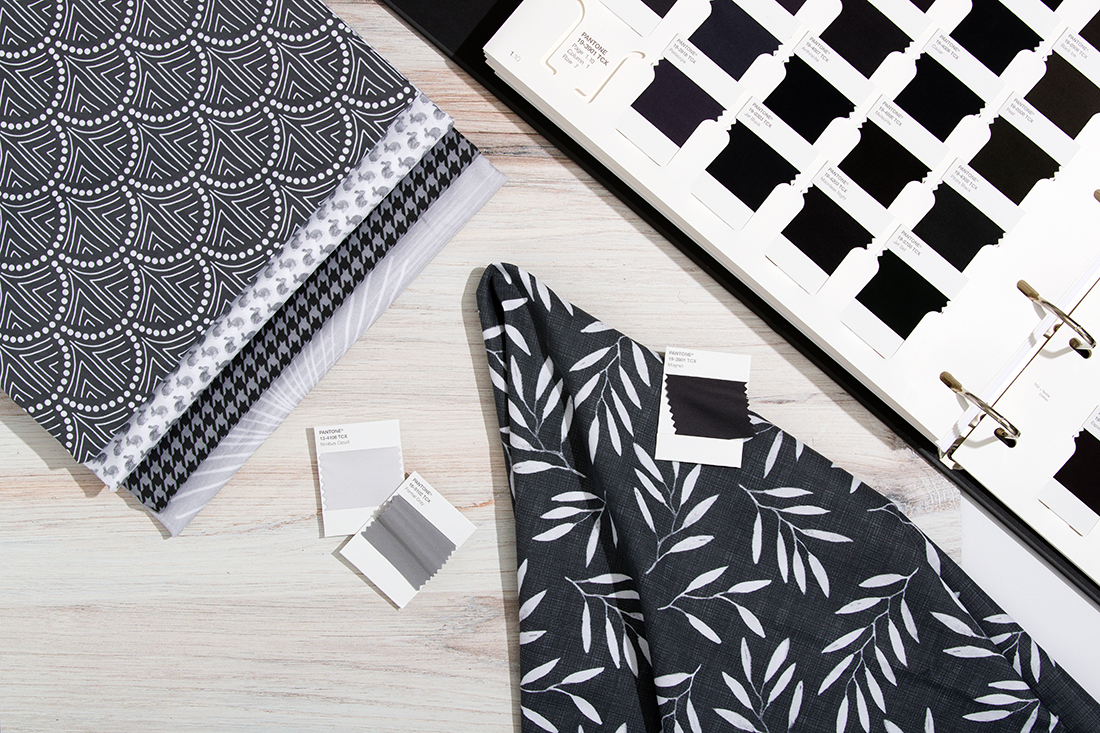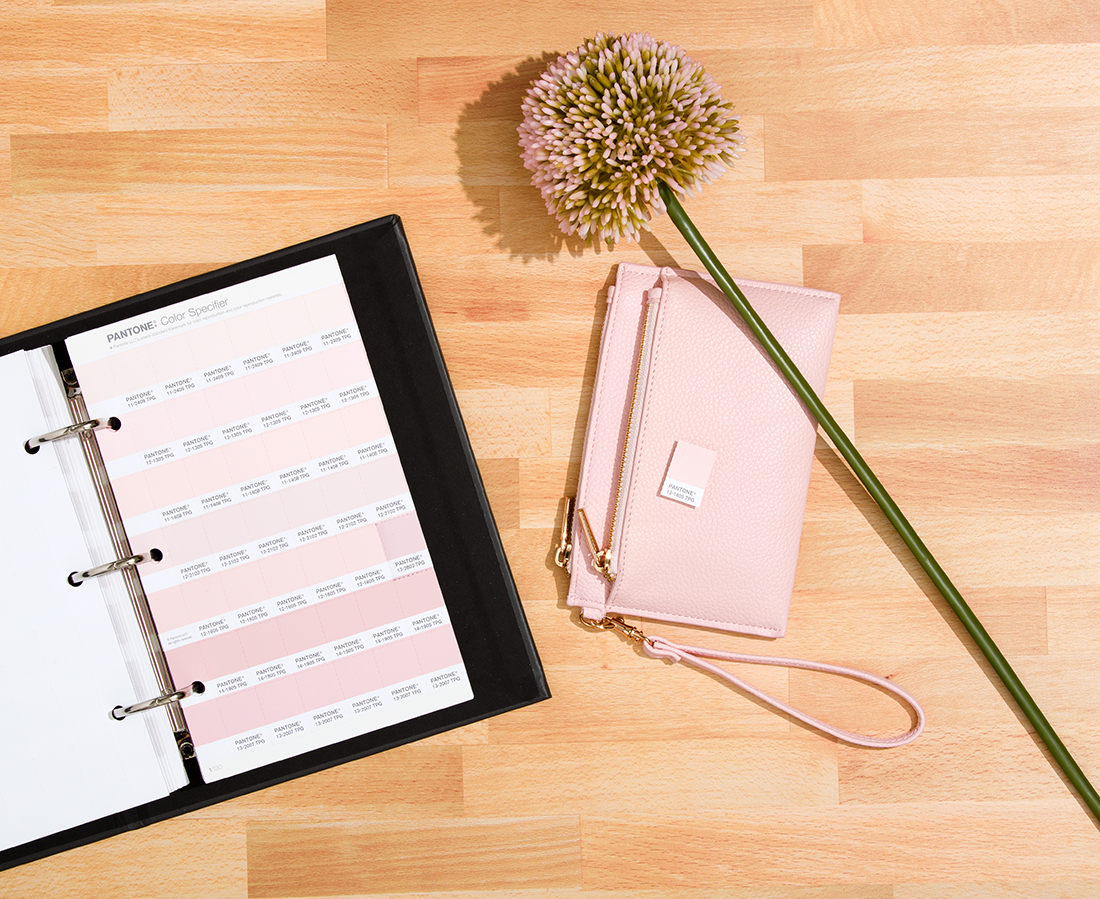 Images: Pantone Cotton Swatch Library (Left) & Pantone FHI Color Specifier (Right) (source:Pantone, 2020)
Breakdown of new colours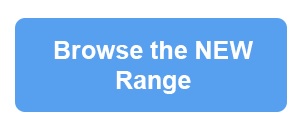 In the process of introducing new colours to the FHI collection, Pantone has also reformulated 100 of their Textile Paper Colors (TPG) for a closer match to the corresponding Cotton TCX Standards. This closer alignment enables greater coordination between soft and hard goods within a range. The TPG opaque paper products should be used to colour match hard goods such as hard home products (bathroom, kitchen and vases), footwear and accessories in leather and synthetic materials.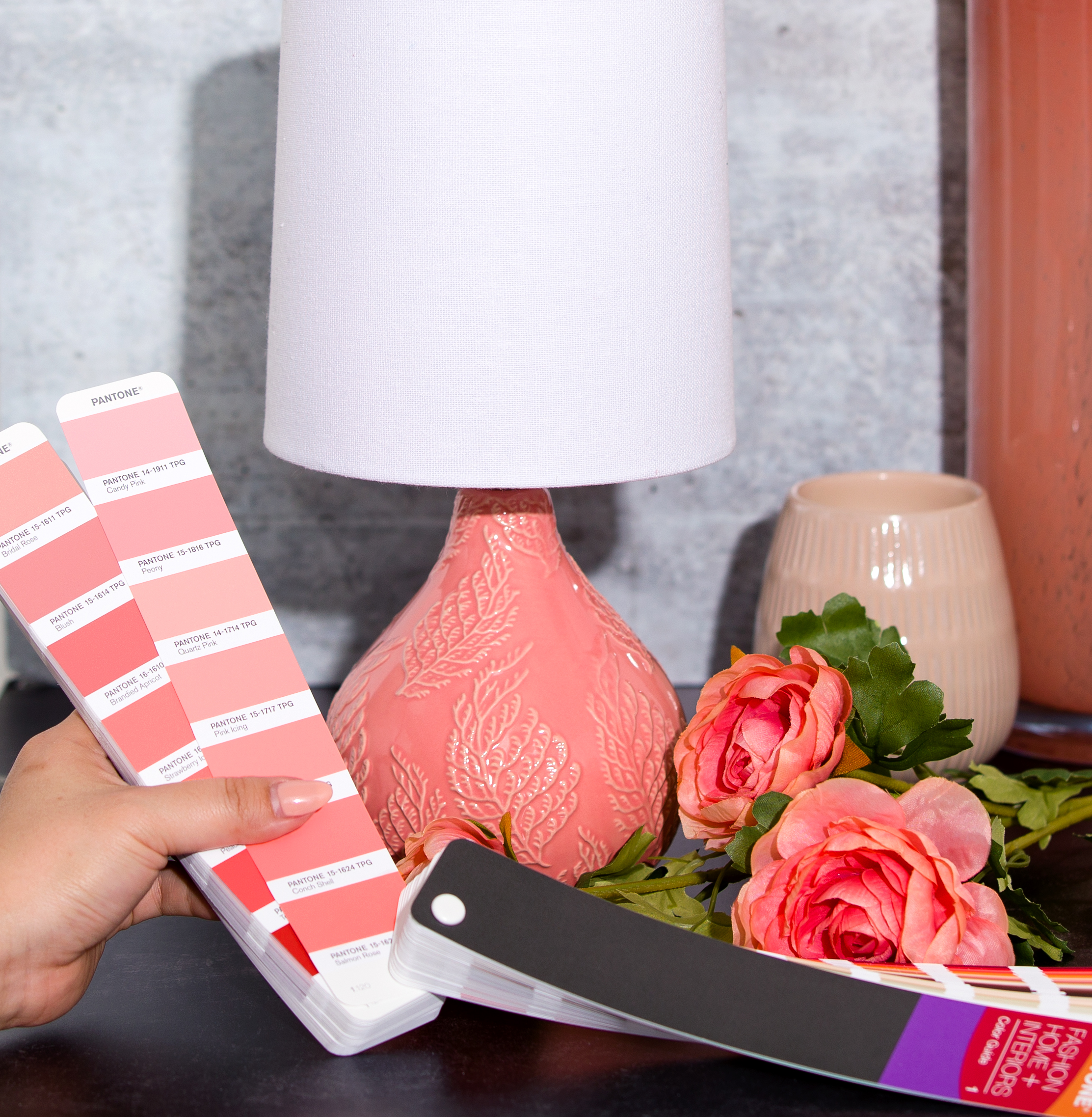 Image: Pantone FHI Color Guide (source: Pantone, 2020)
Revamped layout and design
All Pantone FHI cotton and paper formats have been refreshed, restyled and redesigned in order to enhance the colour selection process for designers, making it more intuitive.
Pantone colours are now arranged by which colour family they belong to, meaning designers can easily find the right colour, shade and tone for their projects.
Breakdown of additional layout updates:
FHI Cotton Swatch Library now has more colours per page
FHI Cotton Chip Set now includes 3 binders
FHI Color Specifier is now sold separately
Every SKU will have the same new chromatic alignment
Colours added since 2012 will be incorporated into new colour layout
New Pantone digital solutions
Pantone have also developed their digital offering across a range of different software and tools.
1. Pantone Connect
Pantone Connect is the latest software allowing designers a seamless integration of all Pantone colours including the FHI range into Adobe Creative Cloud applications. Connect also has features that allow for time-saving conversion and palette collaboration.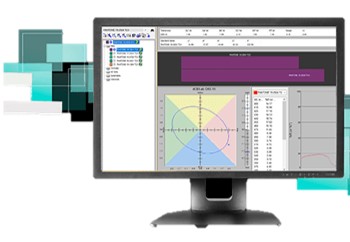 Image: Pantone Connect (source: Pantone, 2020)
2. Pantone Studio app for iOS
This app allows designers to easily capture and store colour inspiration wherever they may be, from either their iPhone or iPad.
3. Pantone Capsure
Pantone Capsure is a portable measuring device with advanced image capture technology, setting a new standard for accuracy and versatility in a portable device. Capture colour inspiration from any surface, material or fabric – even small, patterned, multi-coloured textures and textiles, and match it quickly and accurately to a Pantone colour.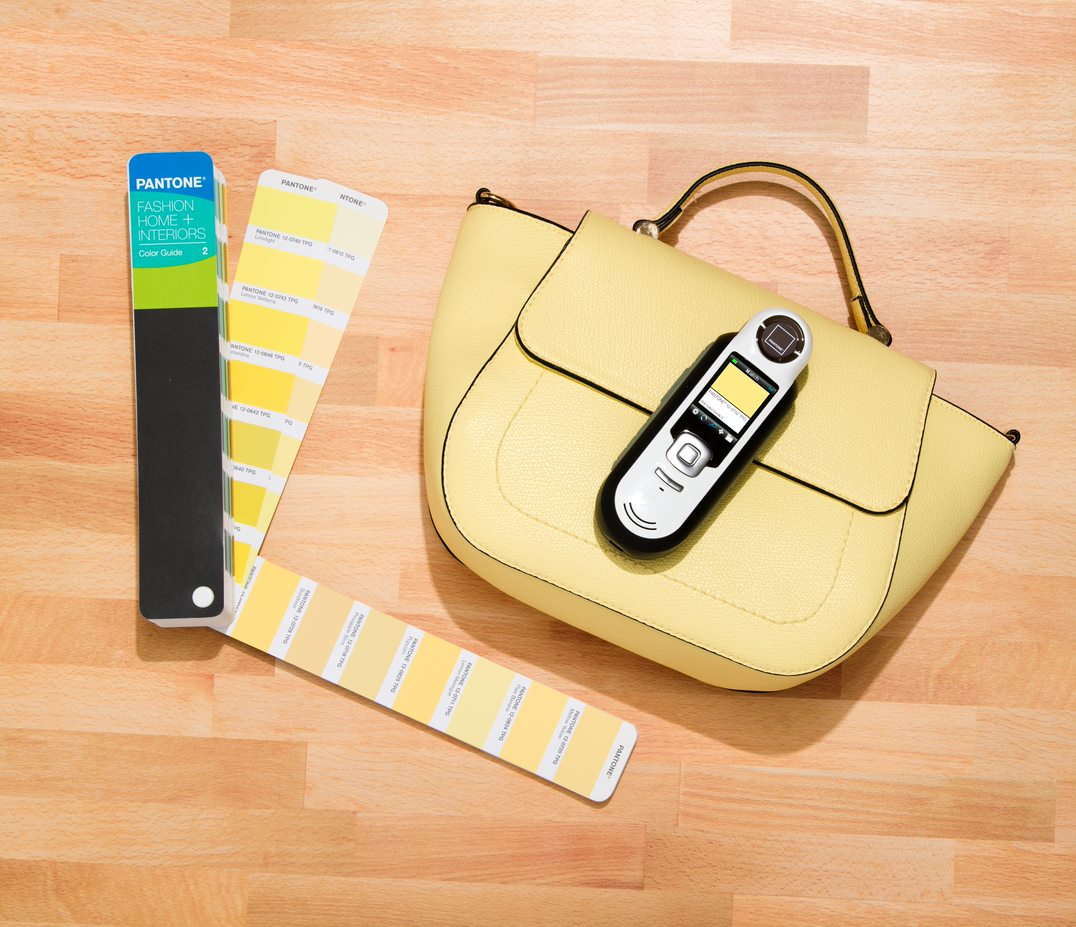 Image: Pantone Color Guide & Capsure (source: Pantone, 2020)
4. PantoneLIVE Design
PantoneLIVE Design gives designers access to both Pantone digital colour libraries and private brand colour libraries during the inspiration, creation and prepress phrase.
5. Pantone Color Manager
Pantone's Color Manager is a robust desktop app that allows the user to import Pantone colours into the design software you are using, giving you the confidence, that you are using the latest Pantone colours accurately.
Want the new 315 Pantone colours?
Of course, you do! The new colours introduced by Pantone are based on current and future colour influences in the FHI industry.
We would recommend updating your current Pantone books and guides, to ensure your designs incorporate current on-trend colours. Stay ahead of your competitors.
If your current Pantone book is less than 2 years old and in good condition you may wish to purchase a Supplement containing pages of the new colours to add to your book – now available while stocks last or why not treat yourself to the newest version, we have made this more affordable with our trade in offer – see details below
Trade-in deal
To make this process as cost-effective as possible, we currently have a trade-in deal. Trade-in your old books and guides to receive money off your new books and guides. Contact Georgina for more information by email: pantone@verivide.com or by phone: +44 (0) 116 284 7790.
| | |
| --- | --- |
| FHI Product | Trade-in Discount |
| FHI Color Guide TPG | £25 |
| FHI Cotton Passport | £90 |
| FHI Color Specifier and Guide TPG Set | £99 |
| FHI Cotton Planner | £150 |
| FHI Cotton Chip Set | £300 |
| FHI Cotton Swatch Library | £980 |