We are thrilled to be exhibiting at this year's Anuga FoodTech which runs from the 20th-23rd March 2018 in Germany. You'll be able to find us in hall 5.2 at stand C-111.
We will be joining the other 1,700 suppliers, flying in from over 50 countries worldwide to present new products in production and packaging for the food and beverages industry.
Along with the comprehensive range of exhibits, attendees can also enjoy numerous workshops, conferences and guided tours.
"Traditionally, process technology has been the most represented section at the trade fair," says Chief Operating Officer, Katharina Hamma, "This year there is greater emphasis on food safety and quality management, as well as food ingredients. Visitors experience the entire production cycle, from how basic ingredients are processed and how a product is made, all the way to the primary and secondary packing of the finished product. Nothing less than the entire production chain is depicted at the trade fair."
This year's theme will be resource efficiency, with the following topics being explored:
Optimising production processes
Reducing energy and water consumption
Minimising food loss (looking into ingredients, processes and package technology)
There will also be demonstrations of how next-generation robotics technology can be used at each step of the manufacturing process, starting from the very first step of sourcing raw materials, right through to the delivery of the finished product.
Attendees can learn more about current topics of interest that are trending in the food industry by getting involved with the expert forum, which will run during the event. There will also be an additional forum which will be all about food ingredients and product development addressing topics such as texture design, clean labelling etc.
What will VeriVide be exhibiting?
VeriVide will be exhibiting their digital, non-contact, colour assessment system; DigiEye.
DigiEye allows users to measure what many believe to be unmeasurable. This system can measure products which are multi coloured, curved, non-solid, sensitive to rapid deterioration, powdered, glossy, granular etc. You name it, DigiEye can measure it.
DigiEye is the solution to the food and drink industry for consistent and reliable colour and appearance measurement system.
The ability to measure and assess colour accurately, instantly and repeatable can be a game-changer for food and drink producers.
Colour is important as it can substantially influence consumer choice and be an indicator of quality and consistency. With DigiEye, users can improve quality control, reduce wastage and sustain product integrity.
You can read more about our DigiEye system on our datasheet.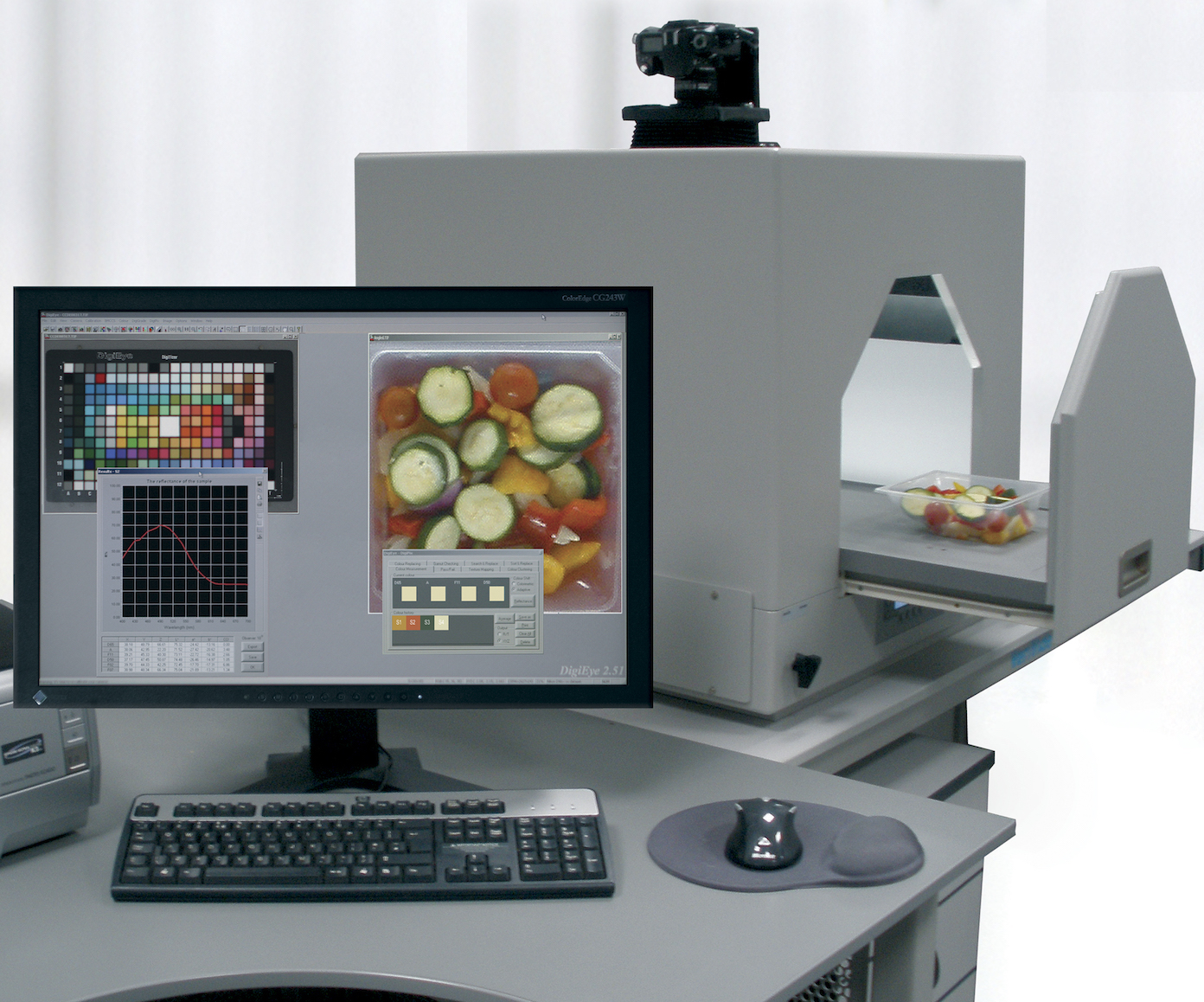 Case Study – Improved product consistency at the UK's favourite baker
Warburtons first purchased DigiEye to create photographic standards of their finished product, which would be part of their strategic commitment to deliver the high quality standards their customers expect for all of the products in their bakery range.
DigiEye helps Warburtons ensure delivery of consistent product quality to their consumers by using the software to create visual quality standards for each of their products.
These visual standards are used as objective, colour accurate, photographic illustrations that allows the Quality Coordinators and bakery team to see exactly how each finished product should appear.
The bakery uses a traffic light colour code system to identify conformance against the ideal visual finished good standards, flagging up any product which falls outside of that standard as being acceptable or inacceptable, but the production process required corrective action.
Warburtons have found the DigiEye system also improves and speeds up the quality-based decision making process.
There has been a tangible improvement in product consistency since the introduction of the DigiEye System into the bakery.
The bakery team within Warburtons now has greater confidence their customers are receiving the quality they want, every time.