VeriVide Ltd are demonstrating the new developments in LED technology at the CIE 2015 in Manchester from 29th June to 3rd July.
John Dakin, Director of VeriVide and Michael Butterworth are representing VeriVide and are keen to share knowledge with other CIE members.
Michael Butterworth, Colour Technical Manager, is seen showing a visitor a special split cabinet which was built to demonstrate the correct UV level for CIE D65 versus D65 without the correct level of UV.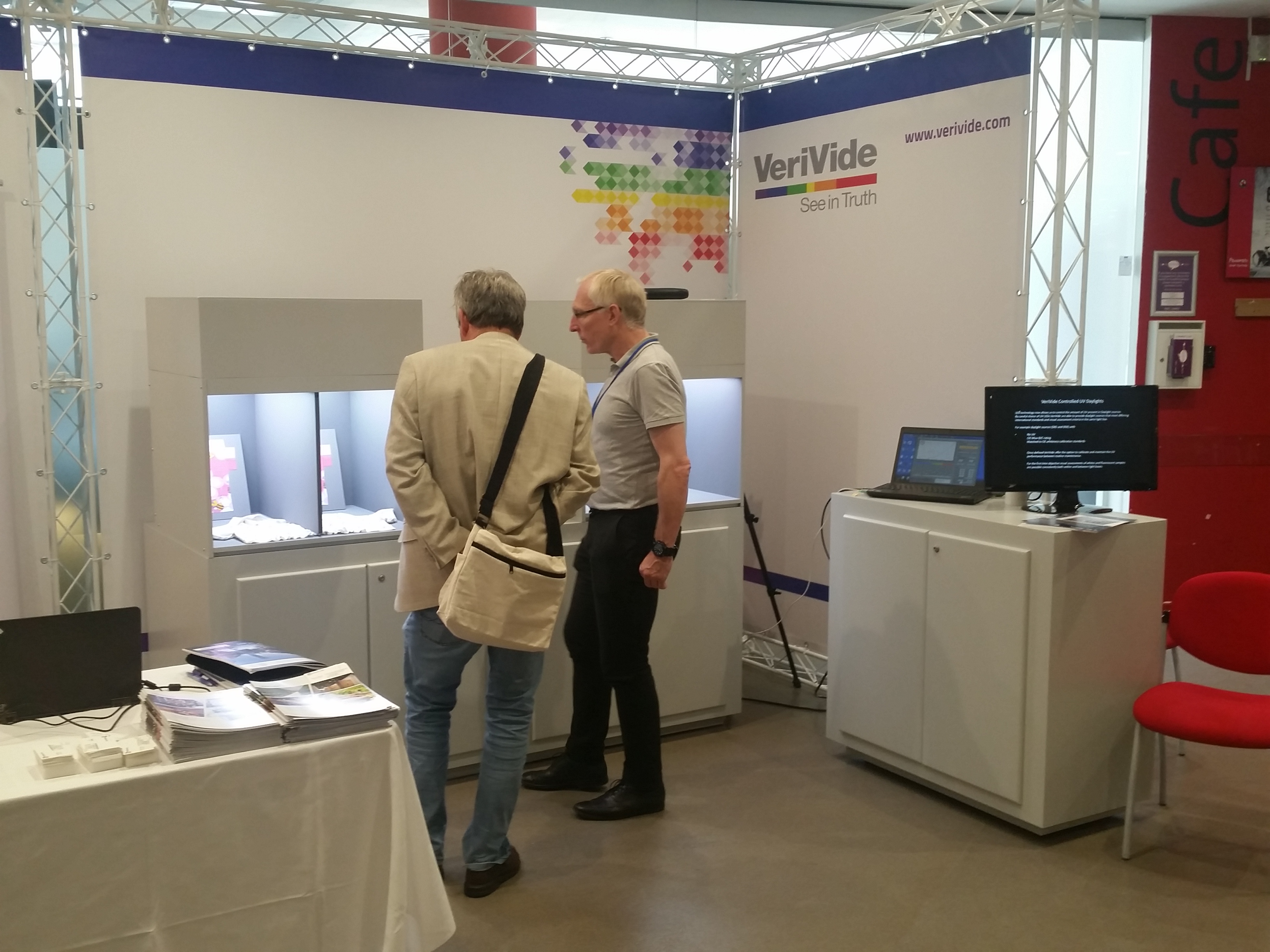 The International Commission on Illumination (CIE) has recently celebrated its 100th anniversary as the core international organisation for cooperation and exchange of information on all aspects of light and lighting. The CIE is a technical, scientific and cultural non-profit organization and the abbreviation CIE comes from the French (Commission Internationale de l'Eclairage), it was in Paris that we marked the beginnings of our organisation, founded in that city in 1913. Today,CIE does a great deal more than exchange information. Nonetheless, cooperation, discussion and dissemination remain central to our mission
The session is an opportunity for everyone with an interest in light and lighting, from whatever branch of art or science, to come together and discuss their interests with like-minded people from around the globe.It is both a scientific meeting and a election of the new board of the CIE. The central part of the Session for many delegates is the conference, together with its exhibition and of course the chance to meet and socialise with friends and colleagues. Our Divisions and Technical Committees also meet at the Session, giving those new to CIE a chance to discover more about the different aspects of CIE work, and to explore in more detail the issues that we are tackling through our Technical Committees.