The RAL Colours Space System offers a range of 2,528 shades on various substrates and formats and VeriVide have proudly been official RAL distributors since 2014. RAL products fit the needs of designers and specifiers to selects colours of paints, varnishes, powders and other coating and finishes, that exactly match a project's colour goals and specifications. RAL colours are a globally recognised colour standard that provides a wide-ranging selection of precise colour charts for many different colour applications, from architecture, structural elements, corporate design, and interior design to name a few! You never know where RAL Colours might pop up day-to-day, read on to find out more!
ArcelorMittal Orbit
You know the one, the red twisty sculpture in London! The ArcelorMittal Orbit is a 115-metre-high sculpture in the Queen Elizabeth Olympic Park.  Built to commemorate the 2012 London Olympics, this iconic symbol is now a major attraction in London continuing the legacy from the games. Did you know, it has the world's tallest and longest slide incorporate into it! With no straight edges and only three contact points touching the ground across the entire construction, this striking sculpture is bright red in colour. And not just any red! Precisely RAL 3003 Ruby Red colour of which 20,000 litres of Ruby Red was needed to cover this masterpiece!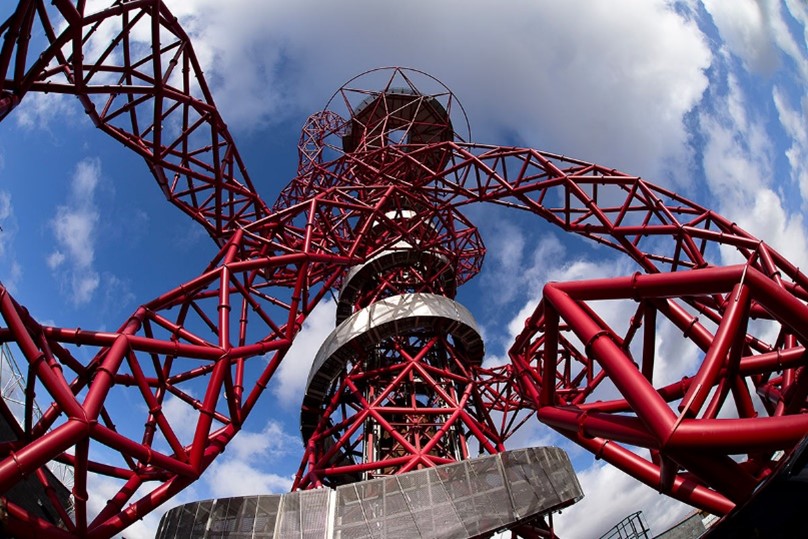 Emergency Exit
Yep, that is right! That little green man that leads you to safety through the nearest emergency exit, are all coloured in RAL 6002 Leaf Green. Similarly, fire extinguishers are all painted in RAL 3001 Signal Red. Significant colours, used globally to signify key facilitators in keeping us safe!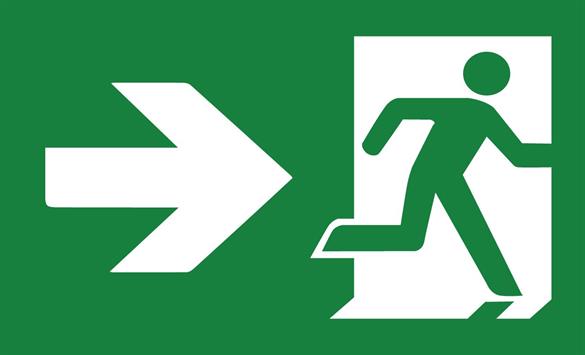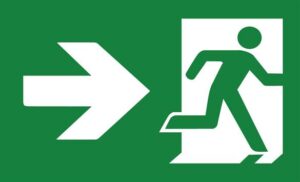 Central St. Giles Google UK
Heading back into London, to the distinctive design of the Google UK exterior, the highlight of London's Oxford Street. The facades consist of 140,000 ceramic elements in six different RAL colours! Persian Orange, Saffron Gold, Poppy Red, Marble Grey, Airline Green and Light Grey.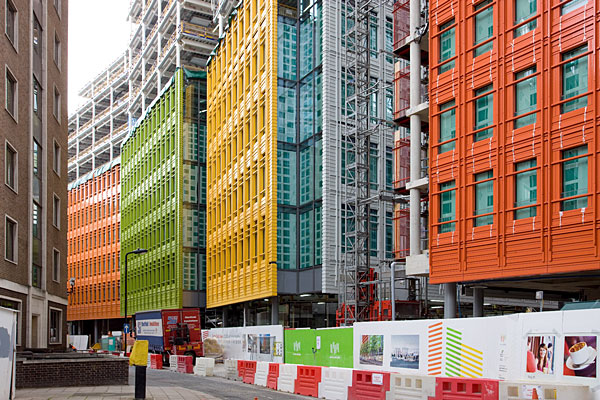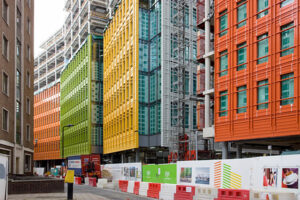 DHL Post Vans
These globally recognised vans are all painted in RAL 1032 Broom Yellow. Customer recognition is key, so ensuring the colour is precisely matched is very important for the brand.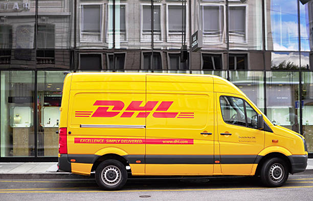 Making a flying statement
The Transitbar at Munich Airport with Langnese Sunshinegate is in a beautiful RAL 3018 Strawberry Red, to attract the punters with a warming welcome tone. Relax in style before you fly!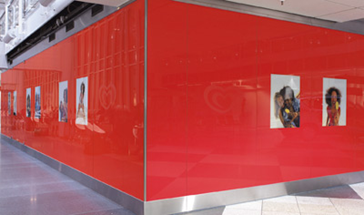 Shop RAL here. Please contact our RAL colour standard experts at ral@verivide.com