With the current circumstances, the work-from-home condition does not seem a temporary option anymore. Many businesses will invest in a more remote-oriented environment even in a post-COVID era.
Although this crisis has separated many teams and departments, there are always new ways to embrace that help you to collaborate and connect effectively with your colleagues.
Thanks to the digital age, there is an abundance of tools that keeps you connected with your colleagues, partners, or clients. To help you adjust in these new working conditions, we thought to share new-entry Pantone methods as well as classical ones to design with effectiveness and (the most important!) stay connected with your team.
For All Designers
Pantone Connect
It is rare to find a designer who works without Adobe Creative Software. Tech-savvy as they are, designers crave for more integrated solutions to elevate their artwork and make the colour specification stage as accurate as possible.
If you are one of them, we have wonderful news! Pantone Connect is a timesaving and collaborative digital toolset that will enthuse you. Pantone's partnership with Adobe enables you to add Pantone Colours into your design workspace. This extension app is compatible with Illustrator, Photoshop, and InDesign and you can download it from Adobe Creative Cloud Exchange.
Try Pantone Connect for FREE. Excited? So, we are! Click here to download the Adobe extension.
Why to use it:
With Pantone Connect, you have digital access to the most updated Pantone Libraries in the Adobe software either for Printing and Graphics or for Fashion, Home, and Interior. Many exciting features are also included. For example, you can create and save different colour palettes depending on your projects as well as share the palettes with clients or colleagues.
Many designers have a Pantone Guide and they struggle to find the equivalent colour in digital colour values. Surprise, surprise! Pantone Connect has a powerful conversion feature in which you type the digital colour values (RGB, HEX, CMYK, l*a*b*) and the closest match of Pantone Colour appears. Try it now for free!
Capsure Bluetooth
Living in a new normal, it is not meaning that we are not inspired. You can take advantage of nature, parks, meadows, cities or simply your home and identify the colour you want instantly.
Capsure is a great tool to capture, store and use colour on-the-go for instant inspiration.  If you are in the design stage that you need to specify the colour, Capsure will help you succeed this by capturing an object's colour either in small or large areas. Capsure grabs colour for any solid or printed surface that inspires you and offers quick and easy calibration.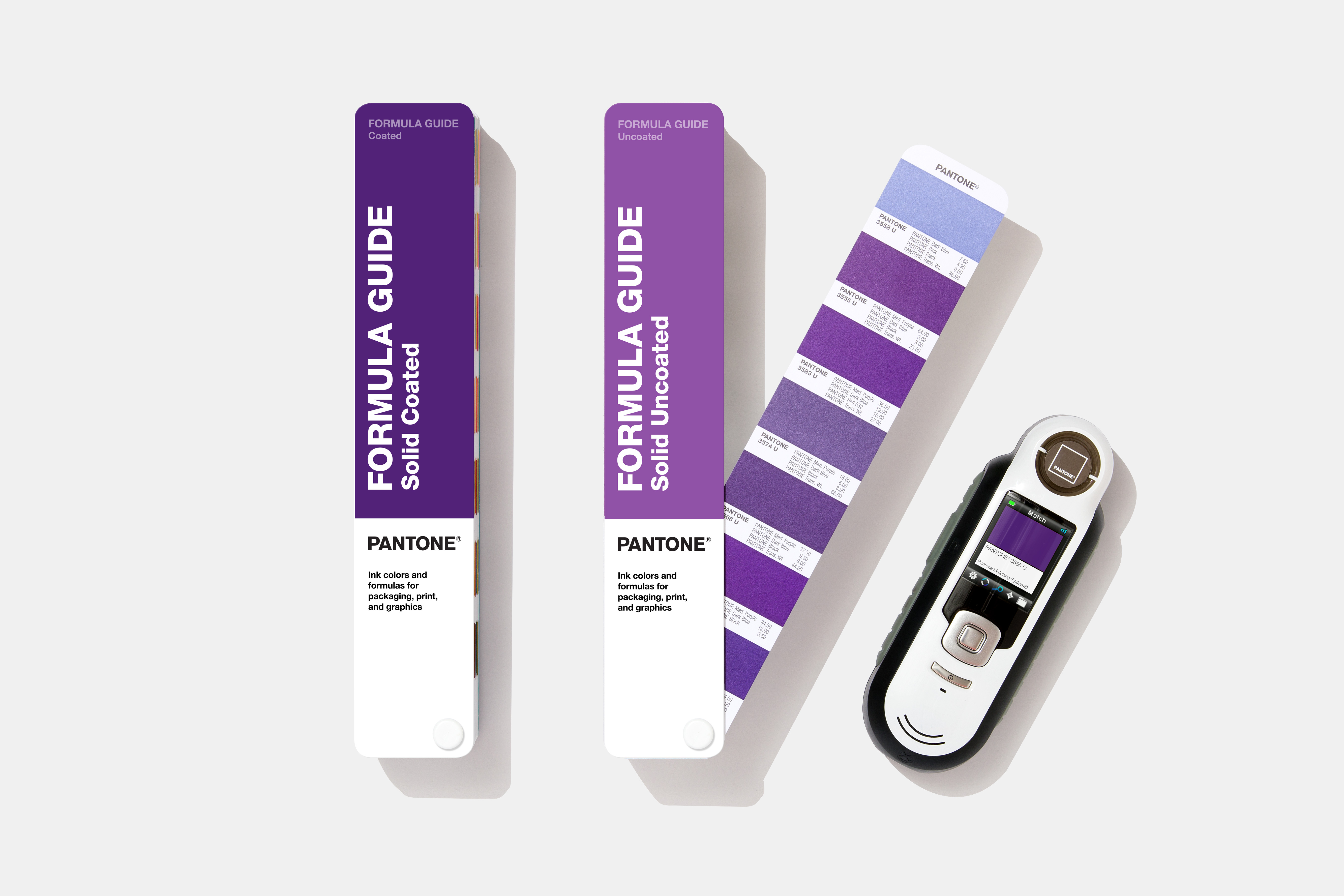 Image: Pantone Formula Guides & Capsure device
Why to use it:
Do you want to share the colour you have chosen with your team? If yes, then how you make sure that they are going to see the same colour as you? Working in different lighting conditions with your colleagues or clients is impossible to see the colour in truth. Capsure offers more objective colour matching especially when designers work in different lighting environments. Also, the device reads accurately colour in various surfaces and textures.
For Fashion, Home & Interior Designers
Cotton Swatch Card
For samples or lab-dips evaluation, the Pantone Swatch Cards is an essential part for designers to assure colour consistency in production stage. The swatch cards are available in all 2,625 cotton colours, 203 polyester colours, and 21 nylon bright colours. Each one of these cards has associated spectral data that can be purchased separately to make sure colour accuracy.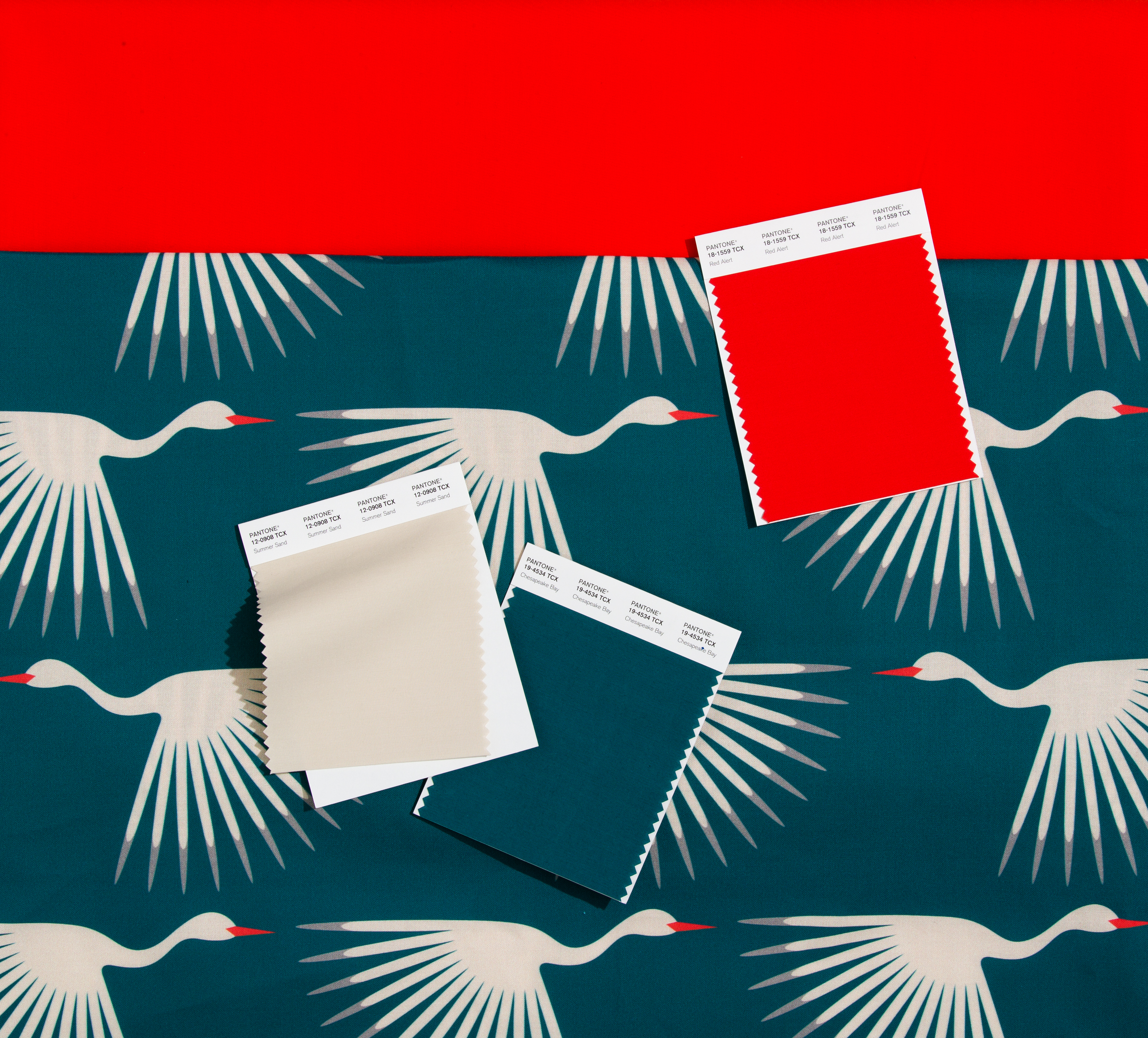 Image: Pantone Cotton Swatch Cards
Why to use it:
The convenient double-layered format 10cm x 10cm cotton swatch makes easy the colour evaluation of the samples to make the final decision. Also, the cards' size provides enough material that can be cut and distributed to your design team or manufacturing locations for accurate colour reproduction.
FHI Color Guide
If you seek a portable and cost-effective solution to design non-fabric material, the FHI Color Guide is the right tool for you. The Pantone Color Guides include all 2,625 Fashion, Home, and Interior colours on lacquer paper with eco-friendly formulations, providing also good match with colours in textile cotton system.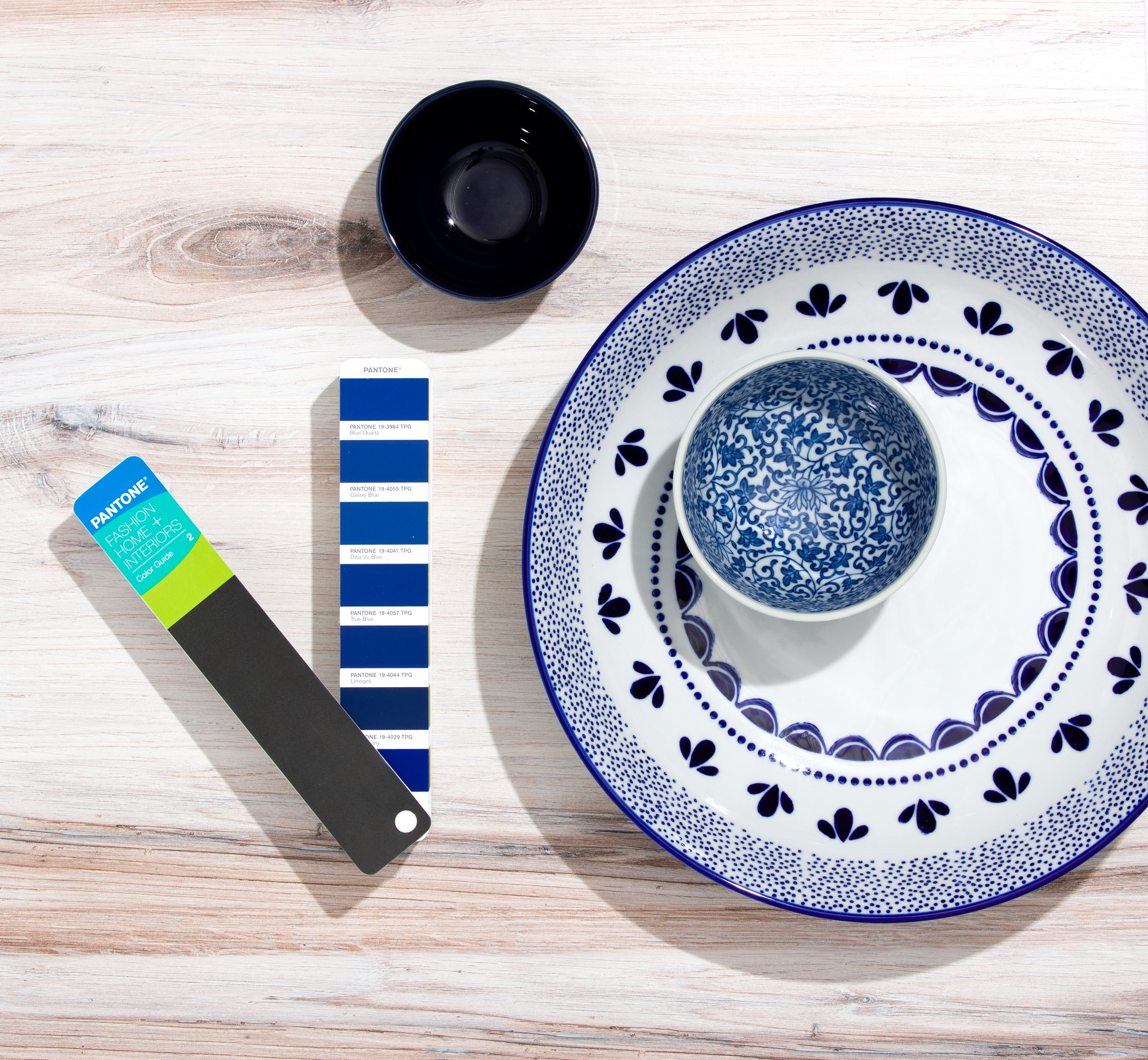 Image: Pantone Fashion, Home & Interior Color Guides
Why to use it:
If you design hard goods for interior, home furnishing, paints, leathers, accessories, and general non-fabric materials, the FHI Color Guides will help you identify and communicate the right colours with the production team.
Cotton Passport
Do you design apparel, home furnishing or general textiles? The number one demanded and most affordable solution is the Cotton Passport.
This portable and elegant case provides all 2,625 Fashion, home, Interior colours in accordion style. The colour area in cotton chips is 1.5cm x 1cm, suitable for inspiration and visualization.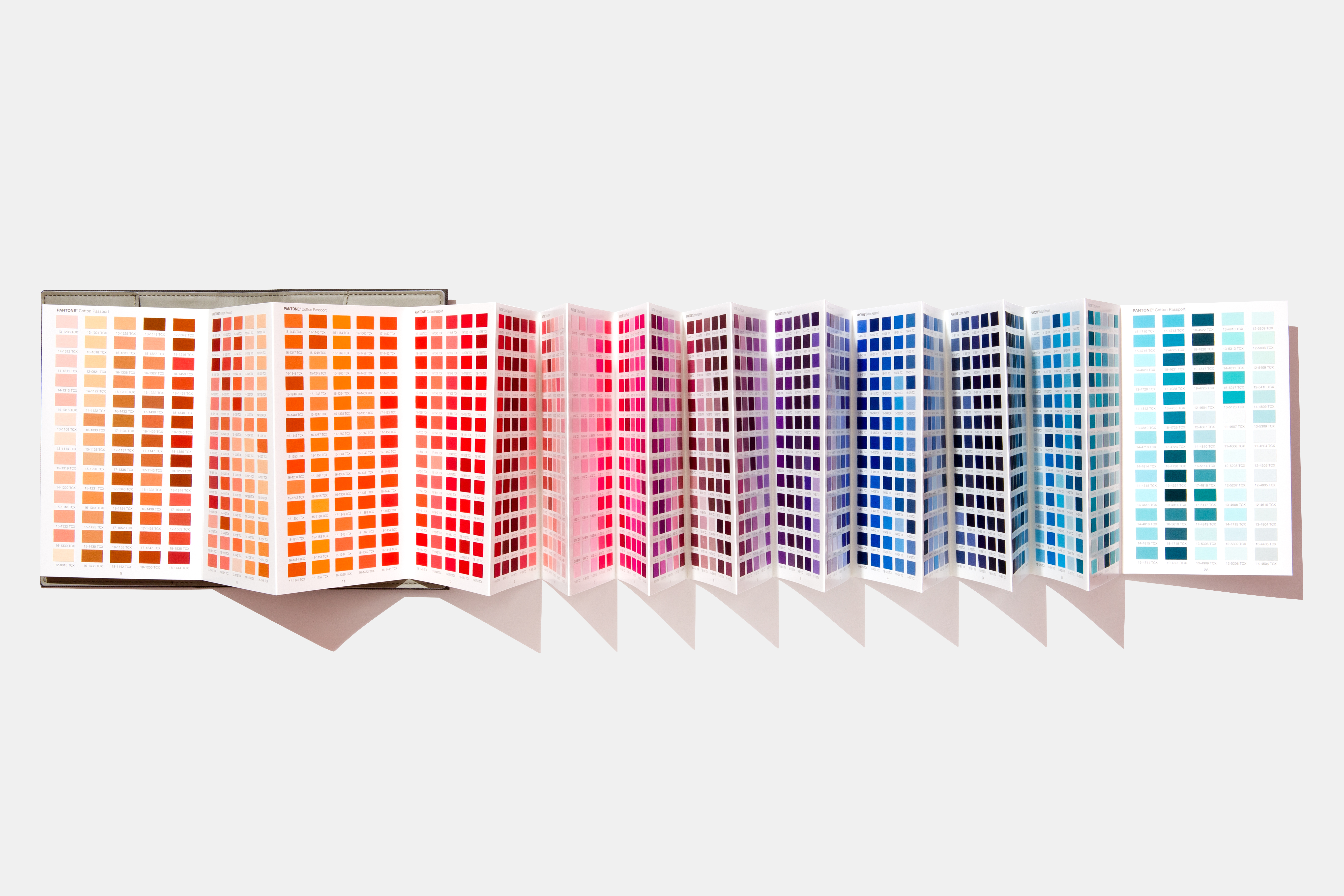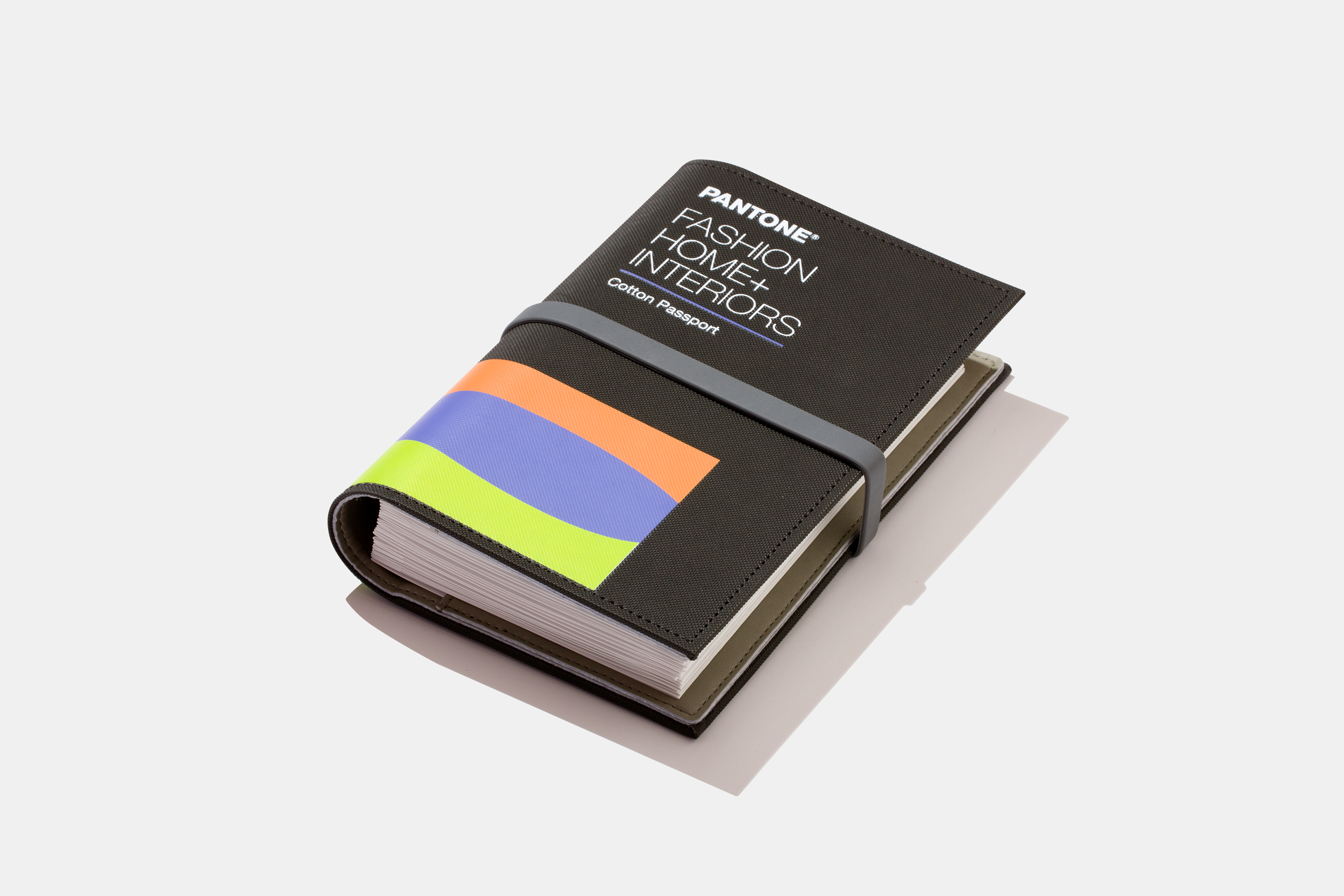 Image: Pantone FHI Cotton Passport
Why to use it:
Whether you work from home or in a design studio, your creative nature needs a boost. Creativity is good to be shared, so pass it on. Use the Cotton Passport to create colour palettes for apparel, home furnishings and any other textile design. Also, working with the same colour reference with your team increases tremendously the possibility of accurate colour reproduction and communication.
For Graphic & Digital Designers
Coated Combo Guides
The Coated Combo contains a Formula Guide and a Color Bridge each with 2,161 PMS colours on coated paper, including the 294 market-trend PMS colours.
The Formula Guide includes all 2,161 Pantone Spot colours with their ink formulations, for easy colour specification. The Color Bridge shows all the 2,135 spot colours alongside the closest CMYK match and gives the HTML, RGB and CMYK values.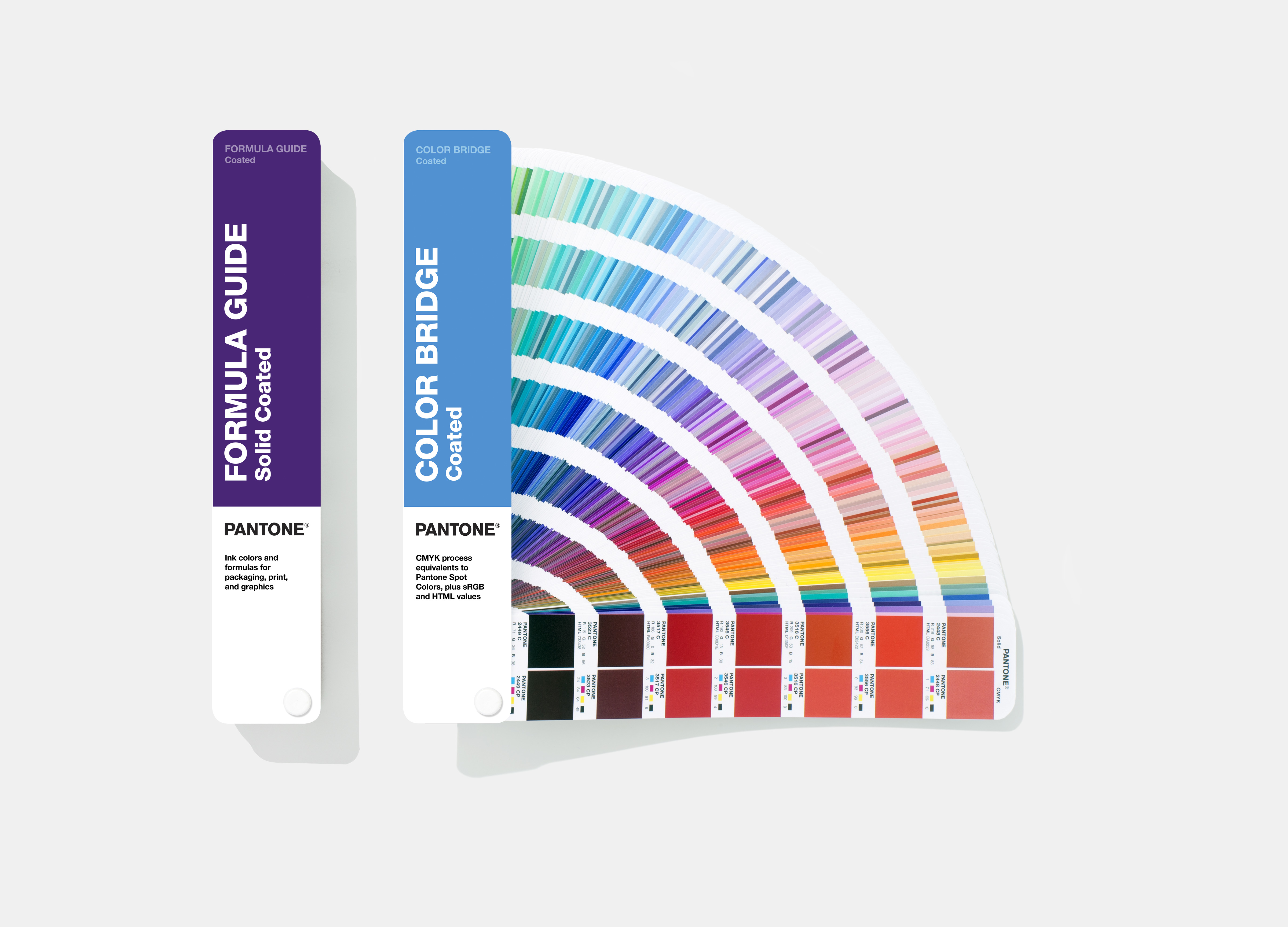 Image: Pantone Coated Combo
Why to use it:
Avoid bad surprises! Coated Combo is a more completed and cost-effective tool if you work with both spot and process colour and need an accurate representation of how the colour is before and after printing.
This combo includes only the coated versions of the Formula Guide & Color Bridge, avoid having to buy the uncoated versions if you do not need it. In case you need both coated and uncoated guides, you can order the Formula Guide Set and Color Bridge Set separately.
Learn what the most appropriate tool is for your graphic and digital design by clicking the below link.
Spot vs Process Colour: What Pantone guide do you need?
Metallics & Neon Guides
As neon and metallics are still a major trend in the packaging industry, we couldn't finish the blog without mention these Pantone guides.
655 noticeable metallics colour on coated paper are included in Metallics Guide and 210 pastel and neon colours on both coated and uncoated stock in Pastels & Neons Guide.
Why to use it:
The competition in the packaging industry is fierce and brands should have packaging design that stands out. Both Metallics and Neon Guides are perfect for differentiating your artwork for labels, packaging or print materials.
Work with your team effectively by communicating or visualising the same colour. Each of the above Pantone options will enable you to bring your team closer. The combination of Pantone digital technology with the handy guides will enable you to specify, design, communicate and control colour accurately. Luckily, there are convenient and affordable options depending on your design needs and budget that can be delivered to your desired location.
Remember to replace the Pantone books and guides every 12 to 18 months to make every time the right colour decisions. We are here to answer in any query you may have or give you colour advice.  So, do not hesitate to contact our Colour Experts at pantone@verivide.com or on +44 (0) 116 284 7790.