The news is out! Pantone's Colour of the Year 2022 is a brand new colour, Very Peri. Are you as surprised as we are?! A very exciting NEW colour has been made, blowing any predictions out the water.
A New Pantone Color Whose Courageous Presence Encourages Personal Inventiveness and Creativity.
For 2021 we had a combination of two colours, the cheery yellow of Illuminating offering warmth and spirit in times of uncertainty and Ultimate Gray representing strength and reliability, epitomising the resilience and positivity we sought in 2021 through a transition year of change and lockdowns.
2022 is year with continued uncertainty; a time of transition and change remains. PANTONE 17-3938 Very Peri is a dynamic periwinkle blue hue, with a vivifying violet red undertone. The calming nature from the blue, blended with the energy and excitement of red, provides a happy, warm colour, an empowering mix which intrigues the senses and brings about a new perspective that resonates where we are today. PANTONE 17-3938 Very Peri places the future ahead in a new light.
"As we move into a world of unprecedented change, the selection of PANTONE 17-3938 Very Peri brings a novel perspective and vision of the trusted and beloved blue color family," says Leatrice Eiseman, Executive Director, Pantone Color Institute. "Encompassing the qualities of the blues, yet at the same time possessing a violet-red undertone, PANTONE 17-3938 Very Peri displays a spritely, joyous attitude and dynamic presence that encourages courageous creativity and imaginative expression."
PANTONE® 17-3938 Very Peri in Apparel and Fashion Accessories
Add a futuristic and dynamic statement to your wardrobe. You can just see this colour being perfect for a shimmery metallic party dress, or a cosy woollen jumper. Very Peri allows for unpredictable colour harmonies and spontaneous colour statements, just look at those shoes!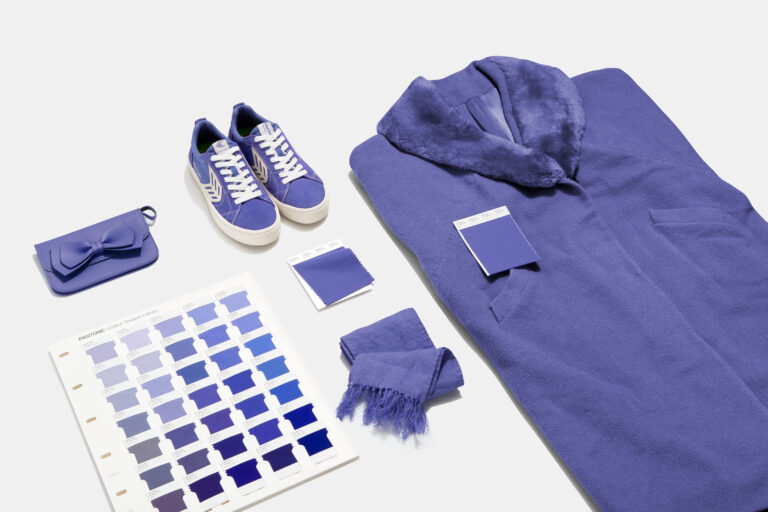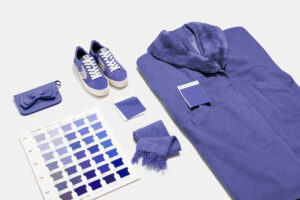 PANTONE® 17-3938 Very Peri in Beauty and Hair
Make a statement on the eyes with a glittery finish, or a more subtle with a dusty matte on the nails. You have the ability to be inventive with Very Peri, with a variety of finishes and applications, for hair, nails and eyes.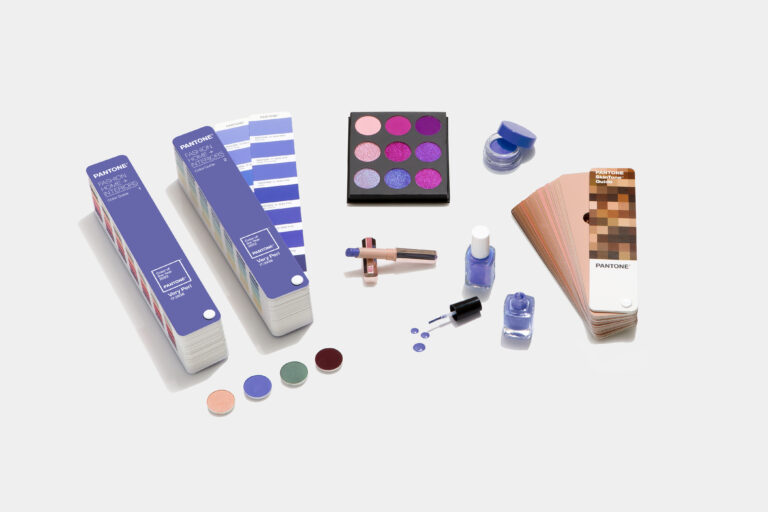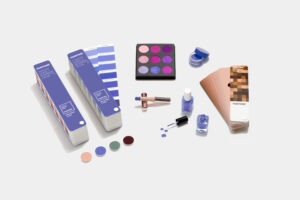 PANTONE® 17-3938 Very Peri in Home Décor and Interior Design
Very Peri has an aura of freshness, that can change a whole room. Inject a pop of colour into the home or go bold with unusual colour combinations and materials.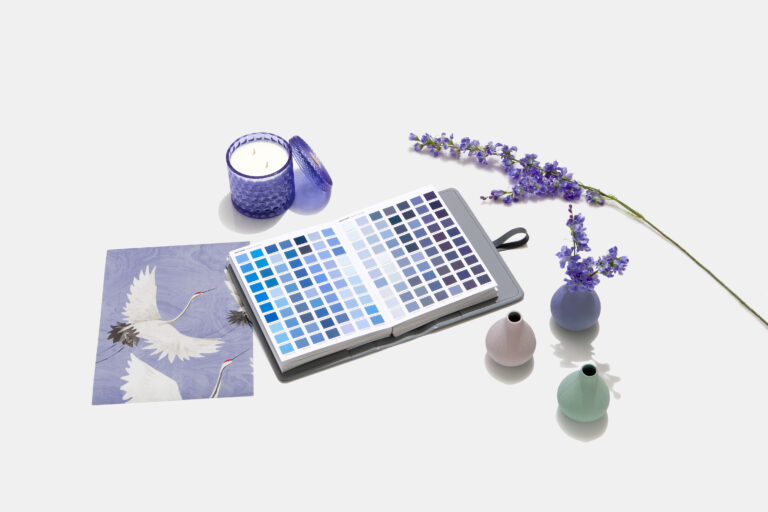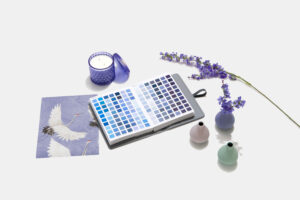 PANTONE® 17-3938 Very Peri in Packaging and Multimedia Design
An ideal shade for eye catching packaging, innovative designs on or off screen with a fantasy digital realm feel. Very Peri conveys a message of credibility as well as creativity, with blue hues and a red undertone for a warm but engaging look.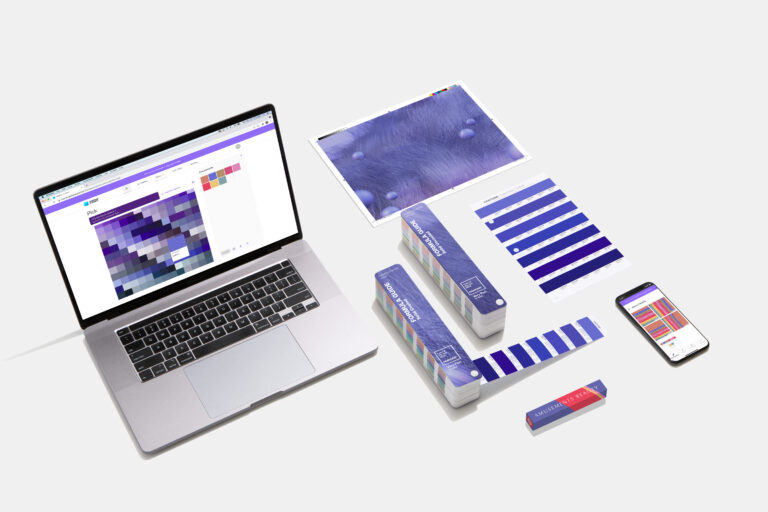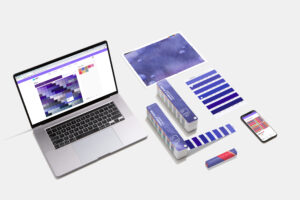 PANTONE® 17-3938 Very Peri is now available to purchase as a Cotton swatch card , TPG Sheet  and Plastic Standard Chip.
About the Pantone Colour of the Year
The Pantone Colour of the Year selection process requires thoughtful consideration and trend analysis. To arrive at the selection each year, Pantone's colour experts at the Pantone Colour Institute comb the world looking for new colour influences. This can include the entertainment industry and films in production, traveling art collections and new artists, fashion, all areas of design, popular travel destinations, as well as new lifestyles, playstyles, and socio-economic conditions. Influences may also stem from new technologies, materials, textures, and effects that impact colour, relevant social media platforms and even up-coming sporting events that capture worldwide attention. For 23 years, Pantone's Colour of the Year has influenced product development and purchasing decisions in multiple industries, including fashion, home furnishings, and industrial design, as well as product packaging and graphic design. Past selections for Colour of the Year include:
● PANTONE 17-5104 Ultimate Gray and PANTONE 13-0647 Illuminating (2021)
● PANTONE 19-4052 Classic Blue (2020)
● PANTONE 16-1546 Living Coral (2019)
● PANTONE 18-3838 Ultra Violet (2018)
● PANTONE 15-0343 Greenery (2017)
● PANTONE 15-3919 Serenity and PANTONE 13-1520 Rose Quartz (2016)
● PANTONE 18-1438 Marsala (2015)
● PANTONE 18-3224 Radiant Orchid (2014)
● PANTONE 17-5641 Emerald (2013)
● PANTONE 17-1463 Tangerine Tango (2012)
● PANTONE 18-2120 Honeysuckle (2011)
● PANTONE 15-5519 Turquoise (2010)
● PANTONE 14-0848 Mimosa (2009)
● PANTONE 18-3943 Blue Iris (2008)
● PANTONE 19-1557 Chili Pepper (2007)
● PANTONE 13-1106 Sand Dollar (2006)
● PANTONE 15-5217 Blue Turquoise (2005)
● PANTONE 17-1456 Tigerlily (2004)
● PANTONE 14-4811 Aqua Sky (2003)
● PANTONE 19-1664 True Red (2002)
● PANTONE 17-2031 Fuchsia Rose (2001)
● PANTONE 15-4020 Cerulean (2000)